Physiotherapy is a highly credible healthcare profession which sees human movement and physical function as central to health and well-being.
The primary focus of physiotherapy is to assess and diagnose the problem, then plan and administer treatment programs that aim to restore function or minimise dysfunction after disease or injury.
The core skills used by physiotherapists include
manual therapy
, therapeutic exercise,
electrotherapy
,
advice and teaching
to facilitate recovery and help people reach their maximum physical potential.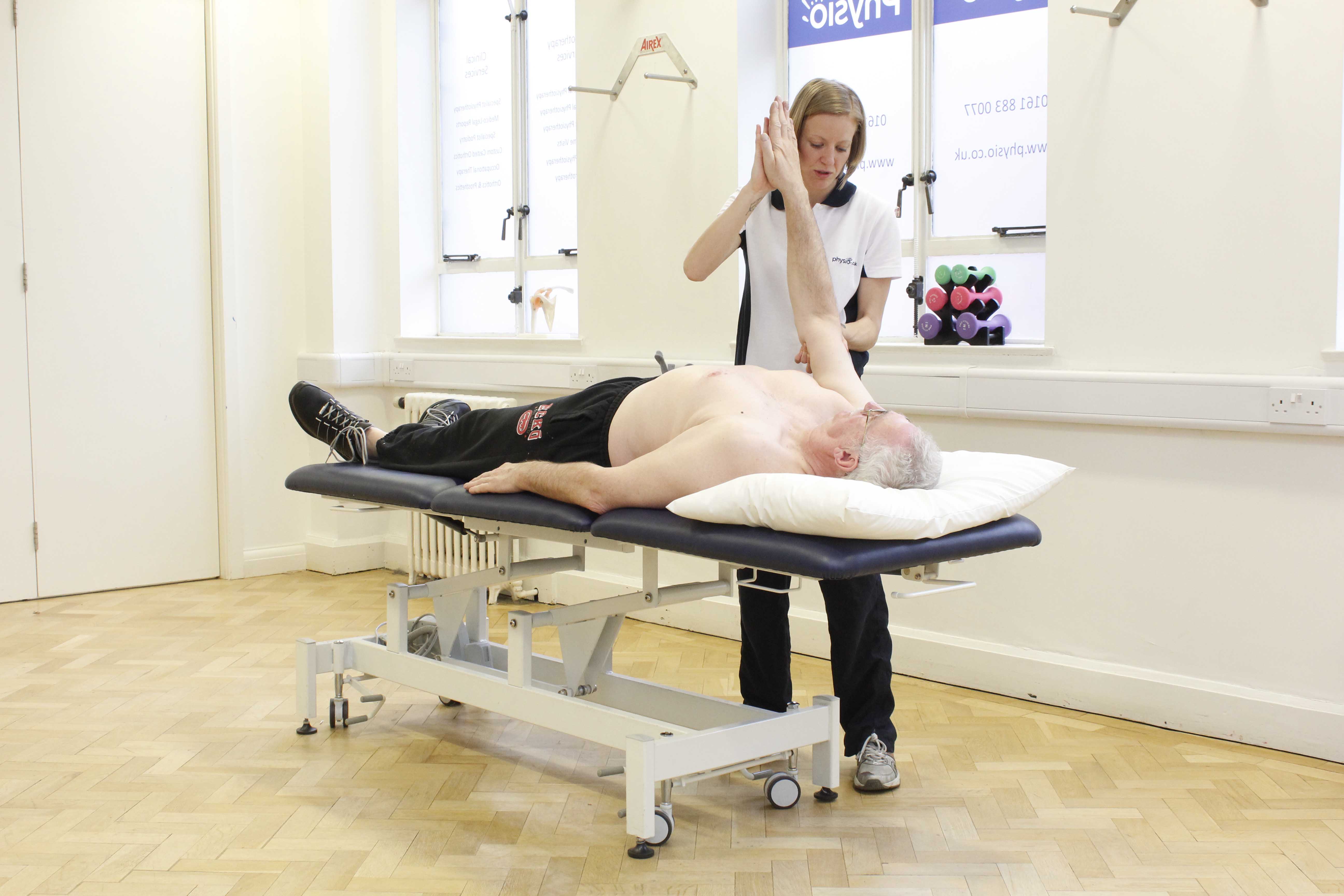 Above: Upper limb stretches guided by a specialist physiotherapist
Your physiotherapist at Physio.co.uk will select the appropriate physiotherapy treatment depending on your condition and functional goals.
Possible physiotherapy treatments at Physio.co.uk include: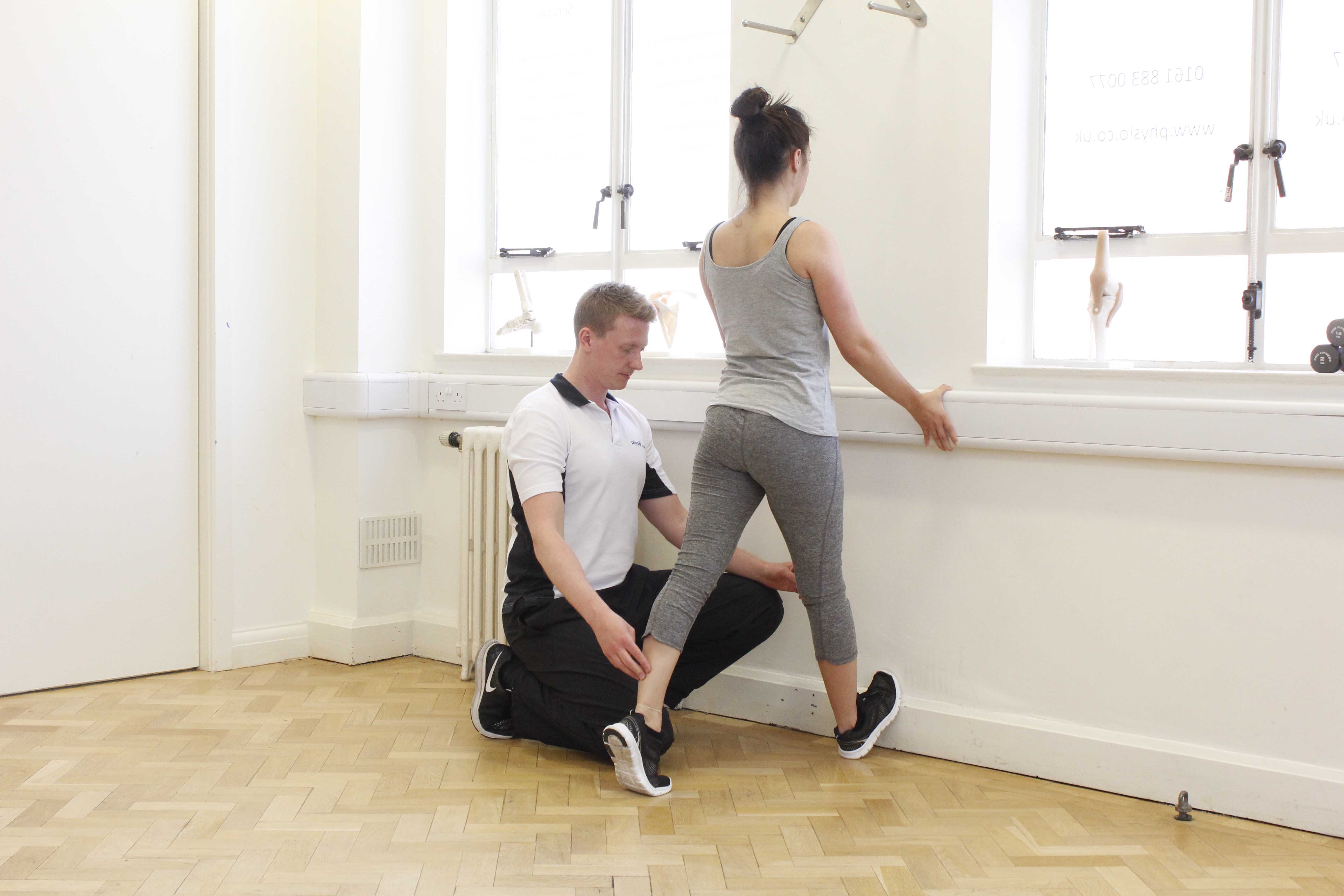 Above: Ankle and calf stretches supervised by an experienced physiotherapist
If you would like more information to see if you would benefit from physiotherapy, or to book an appointment please call
0161 883 007
. You can also use our online booking system to
make an appointment online
today!