What is forced expiratory technique?
The forced expiratory technique sometimes referred to as a 'huff', is used to help force secretions (phlegm) up the throat so it can be removed via the mouth without the
pain
of coughing. The technique is quite simple and involves imagining you a steaming up a mirror in front of you.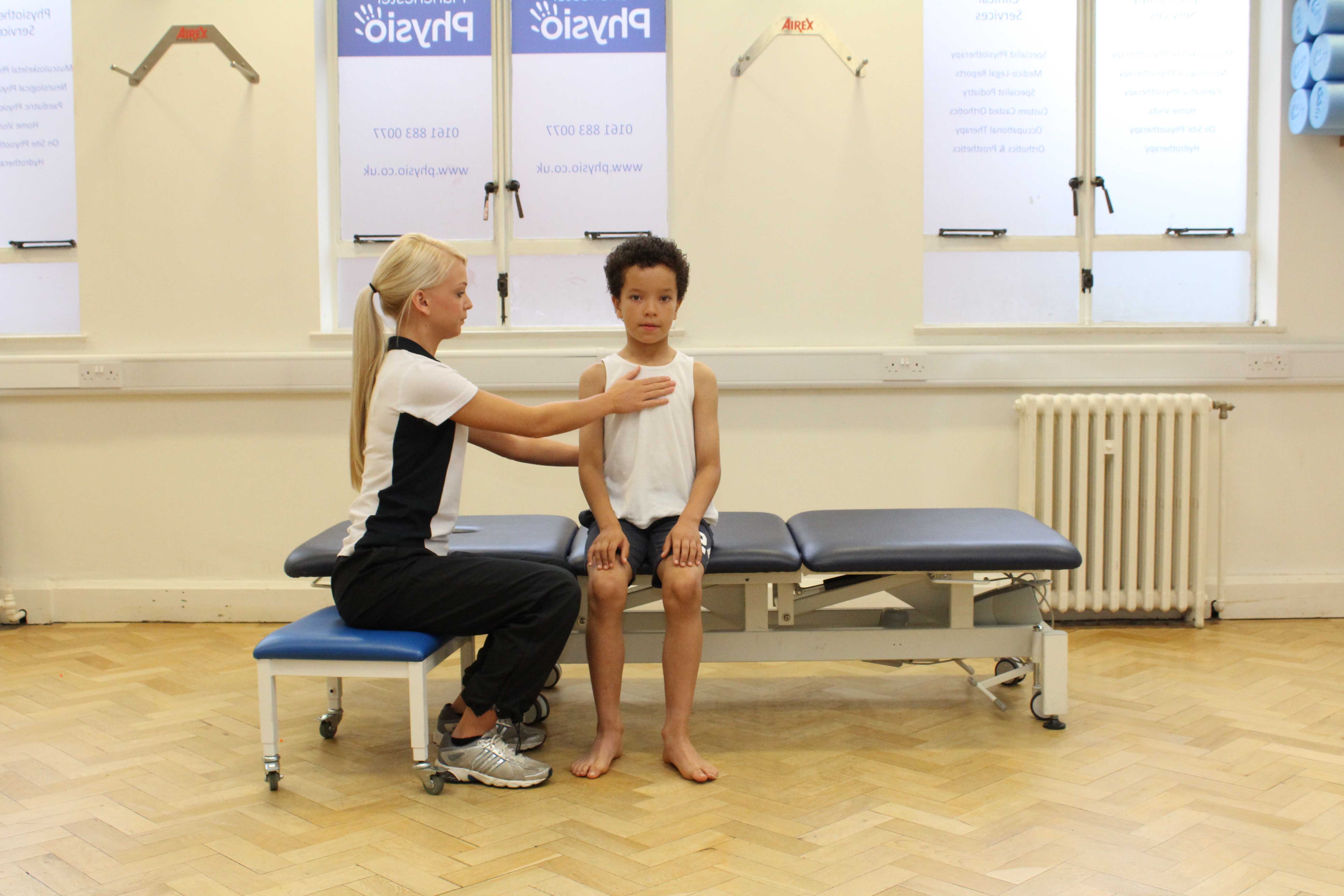 Above: Active cycle of breathing exercises supervised by a specialist physiotherapist
The technique is sometimes taught separately, however its most common use is as one of the stages of the
active cycle breathing technique
. The technique requires active participation from the patient.
What are the benefits of the forced expiratory technique?
Once perfected, FET can be carried out independently as an alternative to coughing with a number of benefits:
Less painful than coughing
Less tiring than coughing
Has less effect on pressure inside the skull than coughing
By removing secretions, you are significantly reducing the risk of developing a chest infection. The simple technique can be particularly beneficial:
in combination with other respiratory physiotherapy techniques
in a number of positions (use is not just restricted to in sitting)
Who would benefit from the forced expiratory technique?
Many patients may be taught this technique as part of their
active cycle of breathing
regime, however it is particularly beneficial in people who find coughing
painful
and/or tiring for example those who have had recent
surger
.
The forced expiratory technique is also the method of choice for secretion removal in patients who have a head injury as it has less effect on the pressures within the skull than coughing.
Other respiratory conditions in which FET may prove beneficial include:
For a respiratory assessment, or to find out if the forced expiratory technique may be beneficial in the management of your respiratory condition, pleasecontact Physio.co.uk today on
0330 088 7800
. Alternatively, you can also
book online