Oncology is the area of healthcare that deals with cancer. Cancer is a disease where cells grow uncontrollably, creating tumours. Depending on when a diagnosis is made and what type of cancer is present, a recovery is possible, but sometimes the disease can be terminal. Physiotherapy can be important in recovery and facilitate a return to normal function. In terminal cases physiotherapy can help to maintain quality of life. Cancer can affect all age groups including: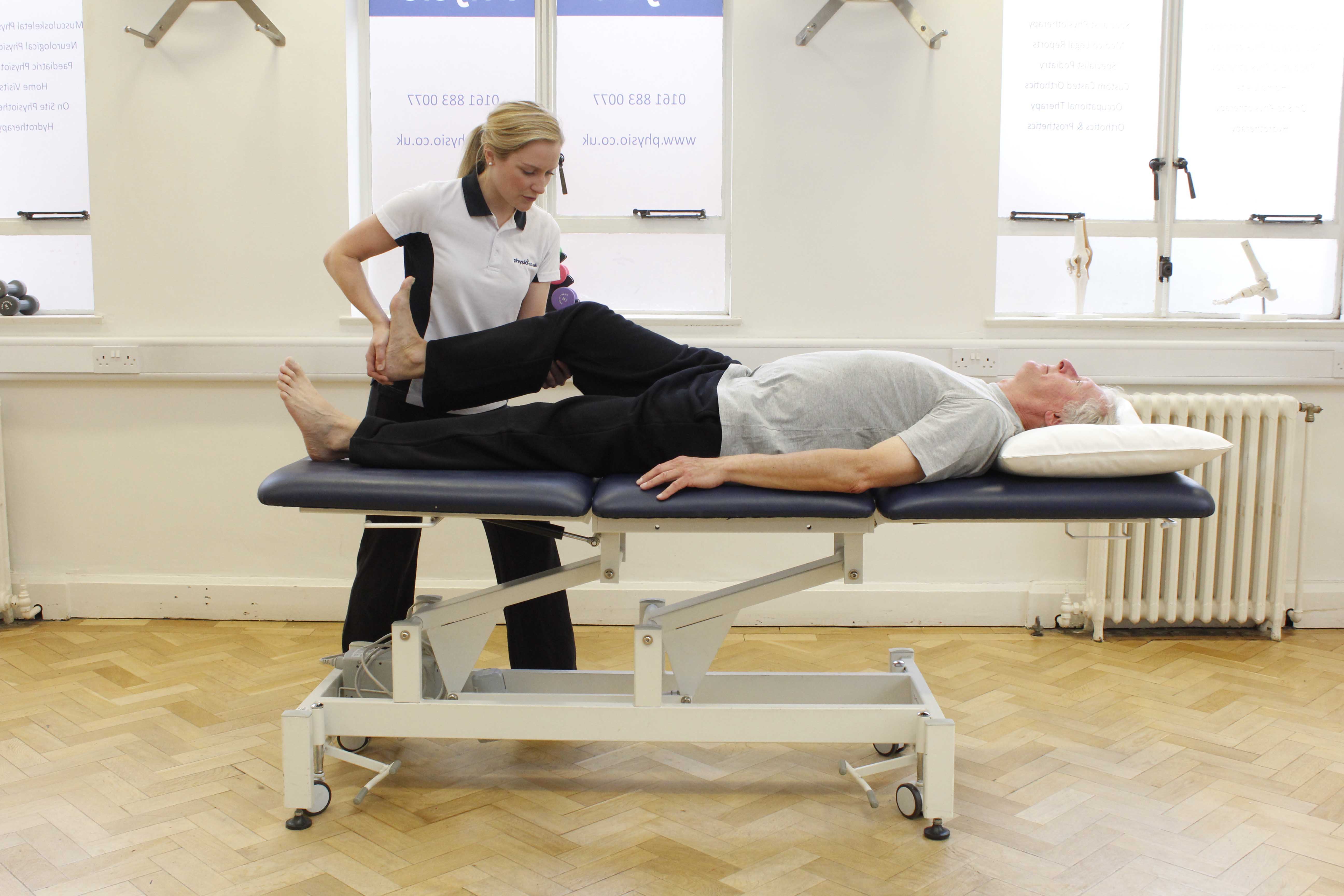 Above: Moblisations and stretches of the hip, knee and ankle by an experienced physiotherapist
To arrange an assessment with Physio.co.uk please
contact us
or call
0330 088 7800
. You can also
book an appointment with us online
today!