Neurological conditions
in children may include congenital, genetic or acquired disorders.
Neurological physiotherapy for children
will improve their
muscle strength
and length, mobility and
independence
with
everyday activities
. At Physio.co.uk, our neurological physiotherapists are experienced in treating children with a variety of conditions and will provide specialised treatment and management for your child to promote their maximum physical potential and improve their quality of life.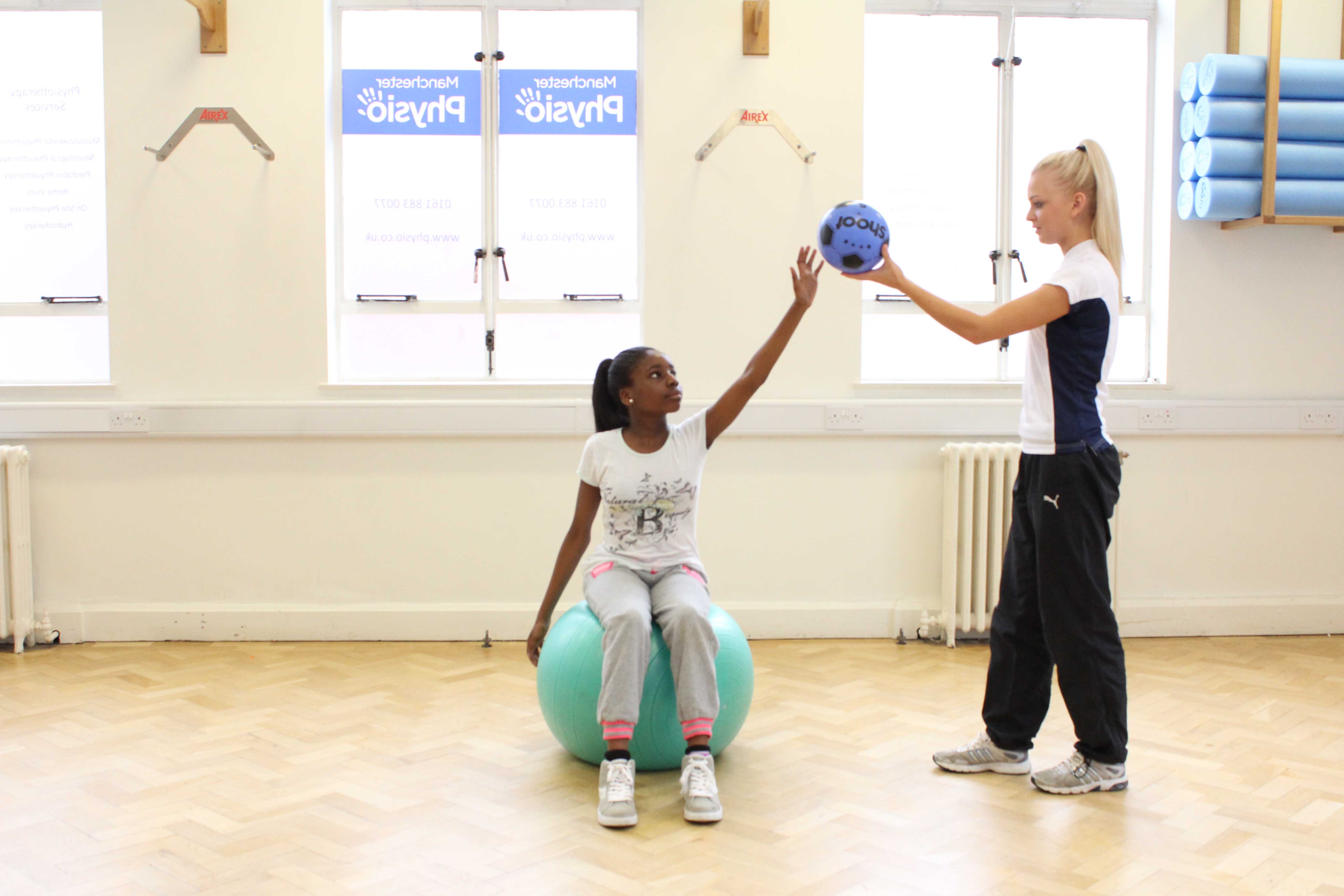 Above: Our physiotherapist challenging a childs balance whilst incorporting fun activities within the session
There are many different types of childhood neurological disorders and many of them overlap. Examples of the type of childhood neurological disorders we treat at Physio.co.uk include:
Congenital disorders -
occur as a result of developmental problems of the nervous system during pregnancy or birth. These may include:
Anencephaly
Chiari Malformation
Craniosynostosis
Microcephaly
Exposure to teratongenic agent such as alcohol or drugs. A teratogen is an agent that can disturb the development of the embryo or fetus.
Acquired Disorder –
occur after birth and may include:
Developmental disorders -
that occur at some stage in a child's development which can hinder physical development. These may include:
Cerebral palsy –
is an umbrella term describing a set of neurological symptoms affecting movement and posture caused by damage to the baby's brain resulting in developmental problems. These may include:
Spastic cerebral palsy
Athetoid cerebral palsy
Ataxic cerebral palsy
Mixed cerebral palsy
Spinal cord disorders –
include any condition that affects the spinal cord. These include:
There are many aspects to the work of physiotherapy in children with neurological disorders. At Physio.co.uk our specialised neurological physiotherapists will first assess your child's abilities and difficulties, and then develop a structured treatment plan will tailored to your child's requirements. Physiotherapy treatment will enhance function, improve quality of life and your child manage the difficulties they might face.
Our physiotherapists also work closely with other health professionals to provide a holistic approach to your child?s physical development. This may include specialist knowledge regarding cognition, emotion and cognition.
To arrange a full paediatric neurological assessment at Physio.co.uk, please contact us on
0330 088 7800
or
book an appointment online
today!