Achilles tendinopathy is an overuse injury affecting the tendon which connects the calf muscle to the foot. It is commonly found in runners secondary to the impact involved on the tendon resulting in thickening and pain. There are 2 types of Achilles tendinopathy, reactive or degenerative, which require a number of different forms of physiotherapy treatment to get you back into running.
Causes of Achilles Tendinopathy
There are many causes of Achilles tendinopathy which can result in
pain
and an increased thickening of the tendon. It is often linked with running due to the repetitive impact involved in running as the foot hits the ground.
Causes of Achilles tendinopathy may include: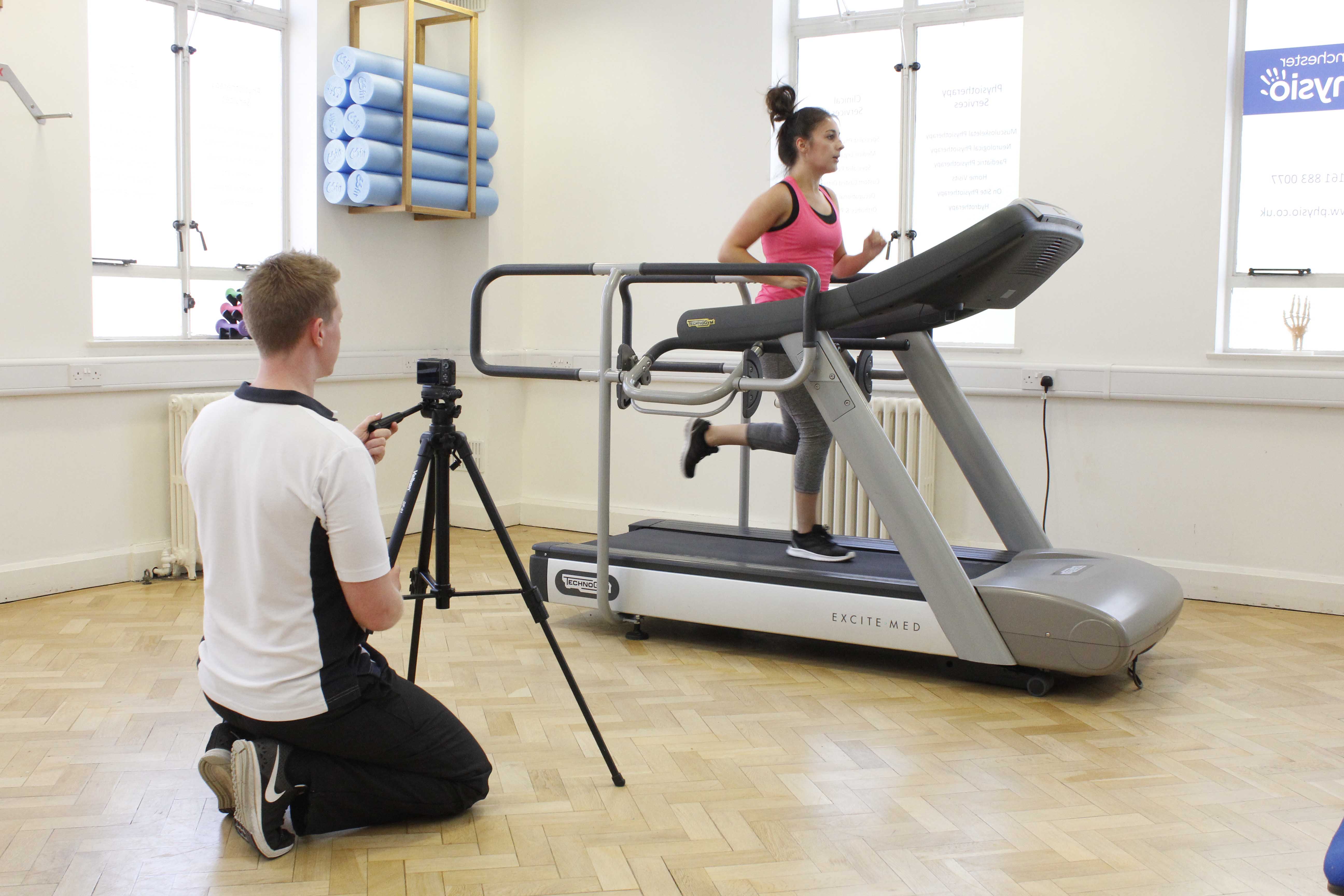 Above: Biomechanical assessment for runners using videography
Your physiotherapist will highlight any possible causes of Achilles tendinopathy during your
'Biomechanical running' assessment
.
Signs and Symptoms of Achilles Tendinopathy
Signs and symptoms of Achilles tendinopathy can vary depending upon its type. Reactive tendinopathy commonly presents in the young running population. This type usually presents with acute
pain
at the tendon following overload in training.
Degenerative Achilles tendinopathy usually presents in the older running population as a result of overload to a 'grumbly' tendon. Degenerative tendinopathy may not present with pain until it something triggers it to become reactive.
Signs and symptoms of Achilles tendinopathy include:
Biomechanical Running Assessment
.
Physiotherapy for Achilles Tendinopathy
Physiotherapy treatment for Achilles tendinopathy takes a number of forms once its cause and type have been identified by your physiotherapist at your assessment.
Physiotherapy for Achilles tendinopathy may include:
Benefits of Physiotherapy for Achilles Tendinopathy
Benefits of physiotherapy for Achilles tendinopathy include:
To arrange a
biomechanical running assessment
with one of the specialist physiotherapists, please call Physio.co.uk on
0330 088 7800
today. You can also book appointments online using our
online booking system