Our personal trainers work within a team of musculoskeletal and neurological physiotherapists to provide extra guidance and support to you.
Our personal trainers are certified individuals to ensure you are provided with a high quality exercise prescription service. Our trainers will guide and motivate you through a personalised training programme that will lead you to reach your goals. All our sessions provide one to one support and motivation. Your initial session will ensure appropriate goals are set using realistic timeframes and an exercise plan will be devised personally for you.
Our knowledgeable trainers will also motivate you with wellness, health and nutrition advice. Nutrition education is key along exercise to ensure goals are met. Food diaries and body assessments can be used by our trainers to help monitor your progress. Tools used within programmes will only be used appropriately on personal requirements.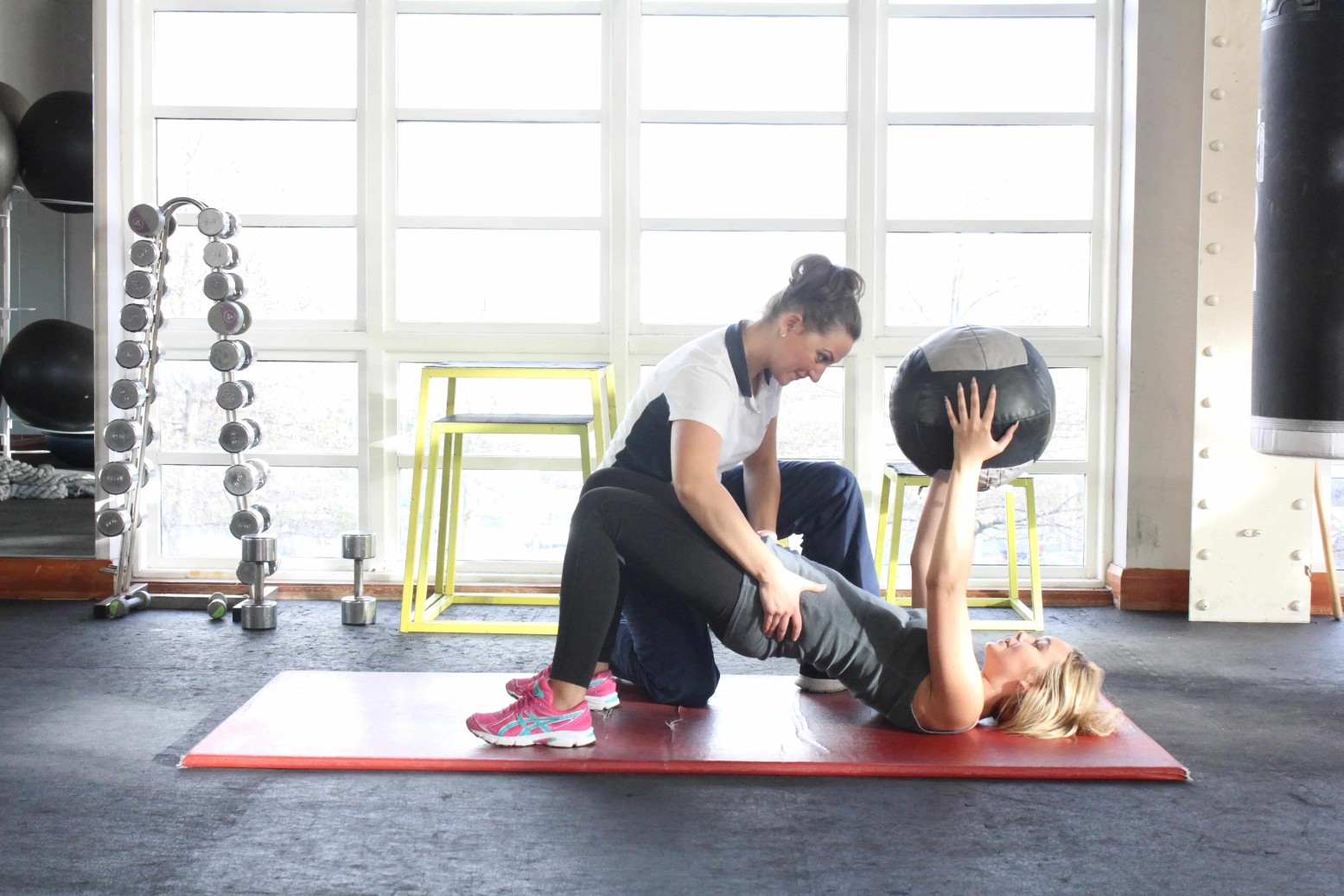 Whats makes us different? We provide highly knowledgeable and experienced trainers who have experience working with therapists. Whether you're injury free, discharged and recovering from injury or managing a neurological condition our trainers can help you. We have a team of musculoskeletal and neurological physiotherapists that work closely with our trainers to provide you with the most individualised programme specific to your needs. If appropriate we can provide initial joint sessions with a physiotherapist and trainer to assess your needs of an exercise programme. Our priority is to achieve your personal goals, whether that requires input from a one trainer or from multiple team members.
If you are interested in booking a personal training consultation email us at office@physio.co.uk or call us on 0330 088 7800.