Wrist Surgery
The wrist contains all the tendons and nerves from the forearm that continue into the hand. The common injuries to the wrist are either acute injures from falling onto an outstretched hand or overuse injuries that have worsened over time. The wrist is a vital joint for everyday activities so it is important that it is treated and rehabilitated effectively.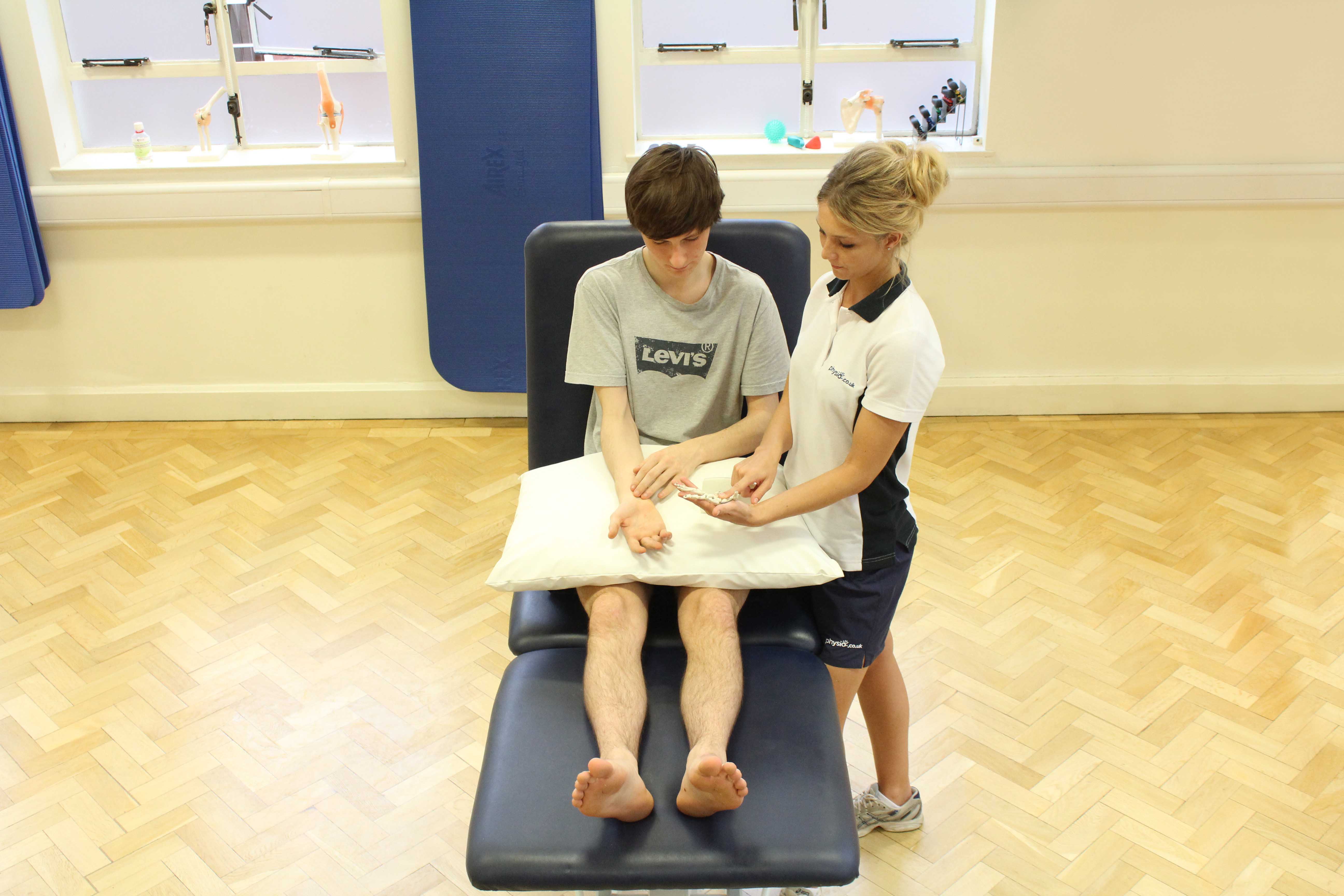 Above: Mobilisations and massage of wrist by specialist physiotherapist
At Physio.co.uk our specialised physiotherapists can rehabilitate patients following wrist surgery. The common wrist surgeries that Physio.co.uk treat are: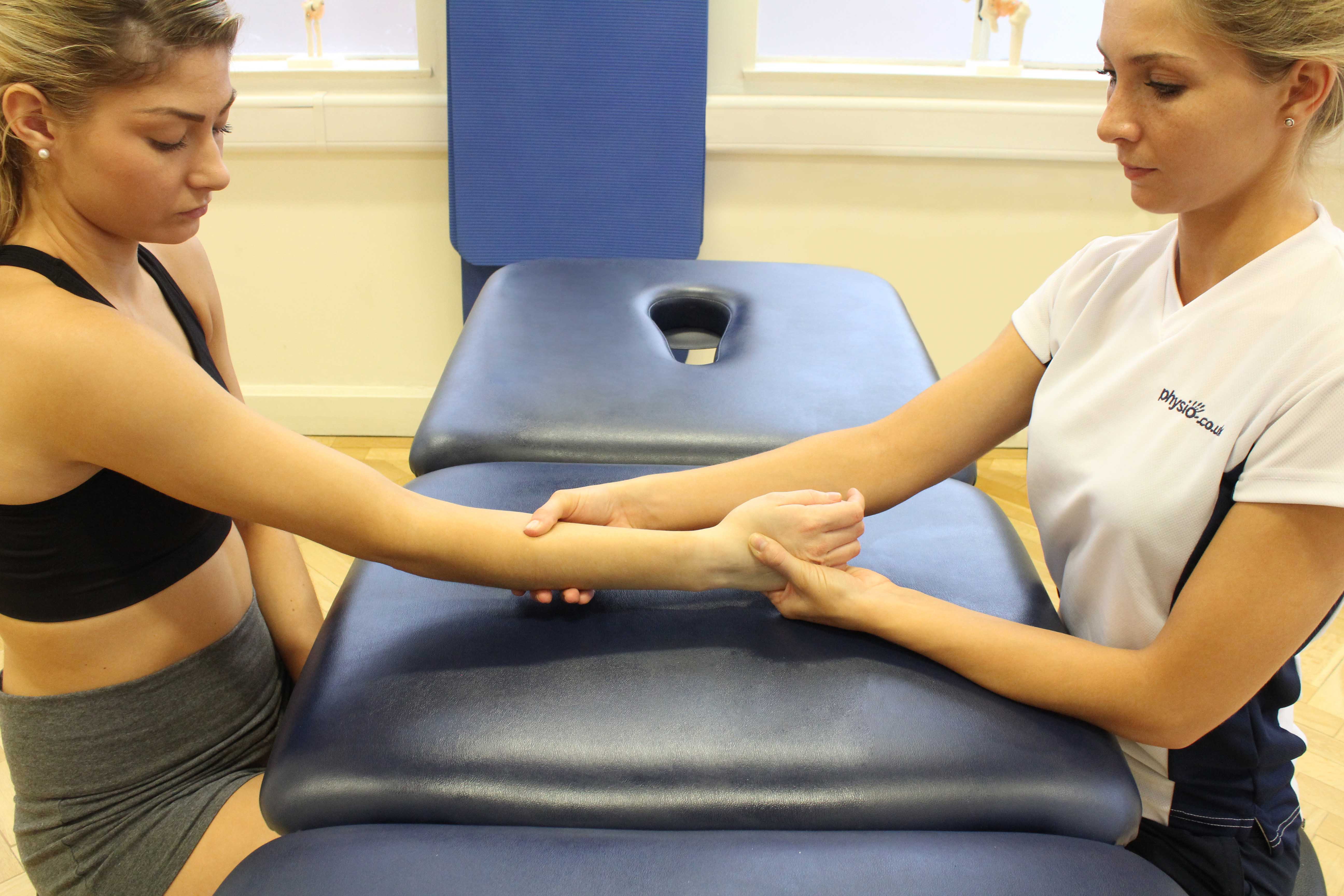 Above: Fitting and adjustment of wrist splint by specilaist MSK physiotherapist
Your physiotherapist at Physio.co.uk will assess you and develop an individualised rehabilitation programme for you to increase the range of movement of the wrist and to strengthen the surrounding structures.
For more information about wrist surgery and the rehabilitation process
contact us
or call
0330 088 7800
.