What is depression?
Depression is characterised by feelings of extreme sadness, helplessness or hopelessness that lasts for weeks or months and interferes with your everyday activities. Depression can vary from mild to severe, and cause symptoms of
fatigue
, irritability, tearfulness and losing interest in things that used to be enjoyable.
Physical symptoms of depression include headaches, backaches, constipation, changes in weight and difficulty sleeping.
Depression can be triggered by many different factors including stressful life events such as divorce, illness, bereavement and work or financial problems. Other risk factors of depression are family history, drinking excess alcohol and taking drugs.
Many people with depression can be helped by physiotherapy. Physiotherapy treatment targets the physical symptoms of depression and improves energy levels, reduces
pain
and improves sleeping patterns. Physiotherapy treatment will also have an impact on your
mood
and allows you to enjoy the activities important to you.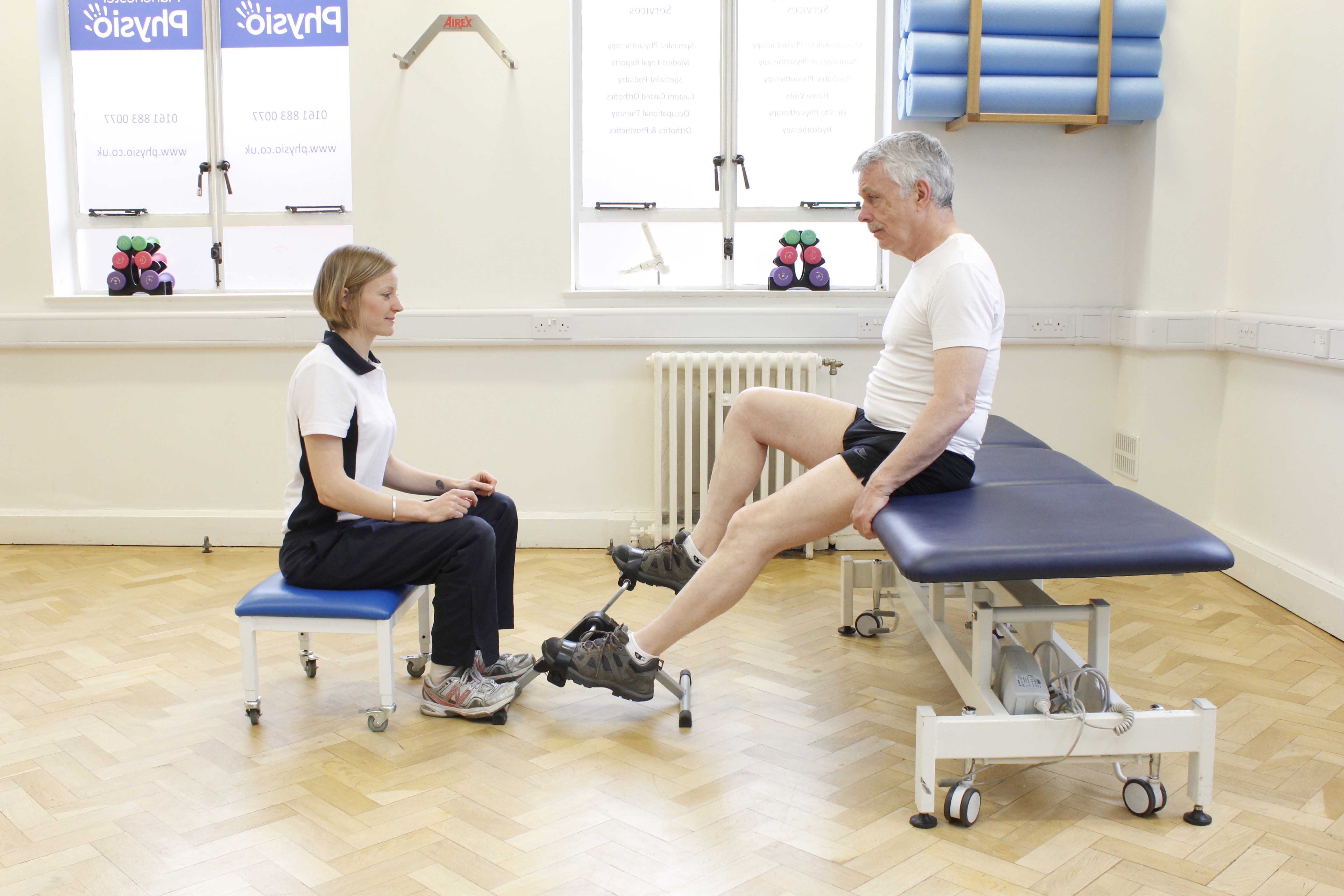 Above: boosting mood enhancing endorphins through exercise supervised by a physiotherapis
Physiotherapy for depression
Our physiotherapists at Physio.co.uk are experienced at treating people with depression. Physiotherapy treatment at Physio.co.uk will improve your physical wellbeing by:
Increasing energy levels and physical fitness
Relieving muscle tension and pain
Improving quality of sleep
Improving posture
Enhancing motivation and self-esteem
Maximising physical potential and getting you back to your social activities
Your physiotherapist will initial assess your symptoms in order to develop a rehabilitation programme that is right for you. Physiotherapy treatment may include:
For more information, or to book an appointment please call
0330 088 7800.
Alternatively, you can also
book an appointment online
today!