What is heat treatment?
Heat treatment is the use of heat in various forms to treat various conditions. Heat is generally used for
chronic (long term) injuries
. Heat treatment can take several forms such as:
Heat pack
Hot water bottle
How does heat treatment help?
Heat increases blood flow to the area where heat is applied. This increases the supply of oxygen, proteins and nutrients to the area which will speed up repair. Heat treatment has several other benefits including: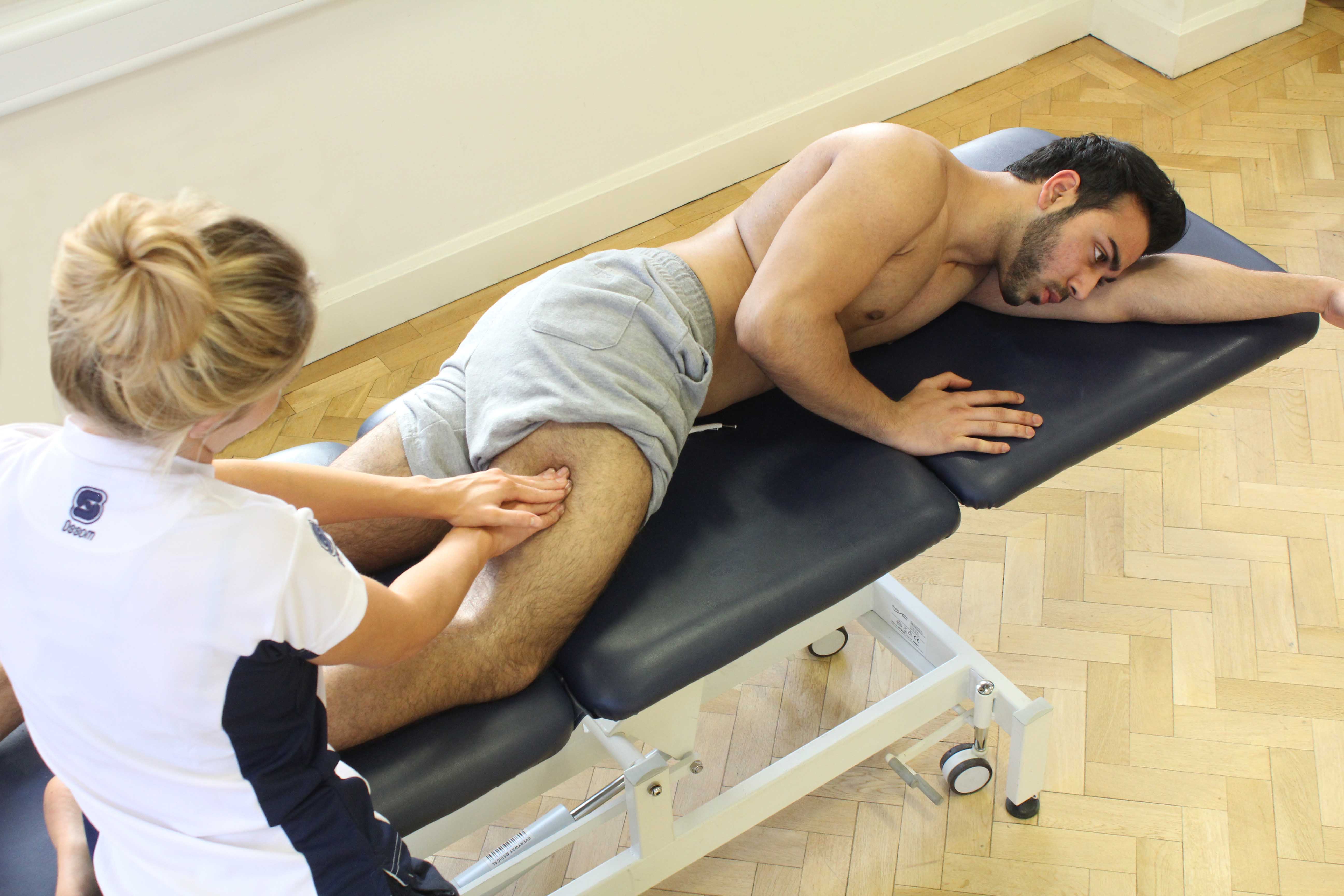 Above: Deep tissue massage of the vastus lateralis following heat treatment
Who benefits from heat treatment?
Heat treatment can benefit a range of conditions by reducing
pain
and decreasing healing time. Heat treatment benefits conditions such as:
Bursitis
Chronic muscular pain
To arrange an assessment with Physio.co.uk please call us on
0330 088 7800
. Alternatively,
make an appointment with us online
today.