Physio.co.uk provide home based physiotherapy assessments and treatments for individuals in the North-West of England and beyond. Home physiotherapy appointments are often requested by individuals whom;
Prefer treatment at home
Are unable to attend a clinic due to reduced mobility
Are unable to travel at all
Lack the time to attend a clinic appointment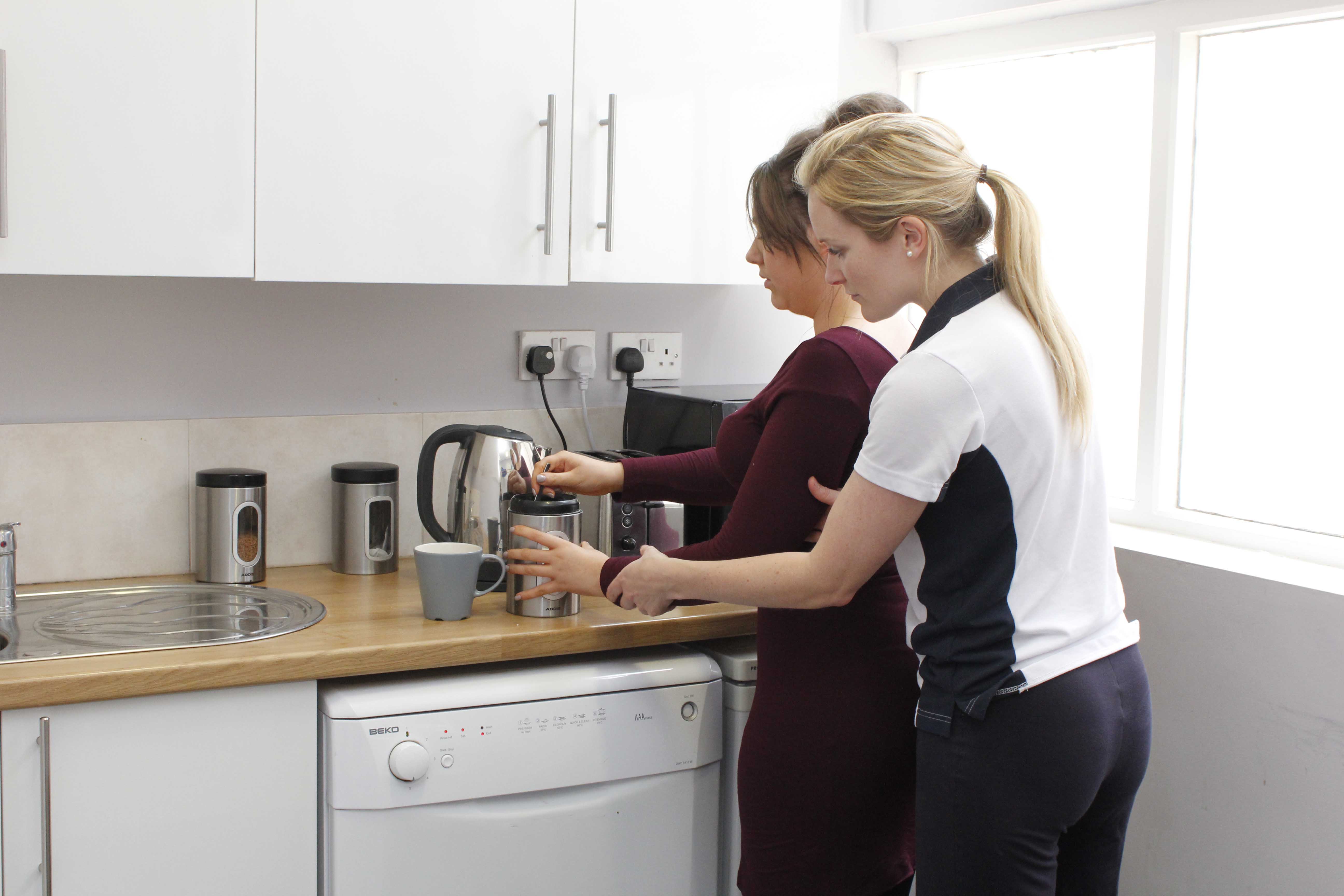 Above: Specialist neurological physiotherapist assisting client with rehabilitating activities of daily living
Our specialist physiotherapists can provide home based assessments and treatments for
musculoskeletal conditions
,
sports injuries
,
neurological conditions
or
paediatric conditions
. Your physiotherapist will bring all of the required portable equipment with them to provide your assessment and treatment.
This service is often provided for:
Individuals with neurological conditions
Individuals who may have mobility problems
Children who comply better with treatment at home
Individuals with orthopaedic injuries that are unable to drive
Individuals that simply prefer the convenience of treatment at home
Home visit appointments are available:
8am to 8pm weekdays
9am to 4pm Saturdays
Physio.co.uk can also provide work and
clinic based
appointments.
To find out more about our services, or to arrange an appointment please call us now on 0330 088 7800 or email office@physio.co.uk