Physio.co.uk Gait Training Service
At Physio.co.uk we are able to offer a comprehensive paediatric service designed to help your child reach their full potential. Issues surrounding mobility can cause a number of problems for your child within this vital stage of development. Our gait training service is designed specifically to meet your child's mobility needs providing treatments which target the neurological and musculoskeletal systems to improve their mobility.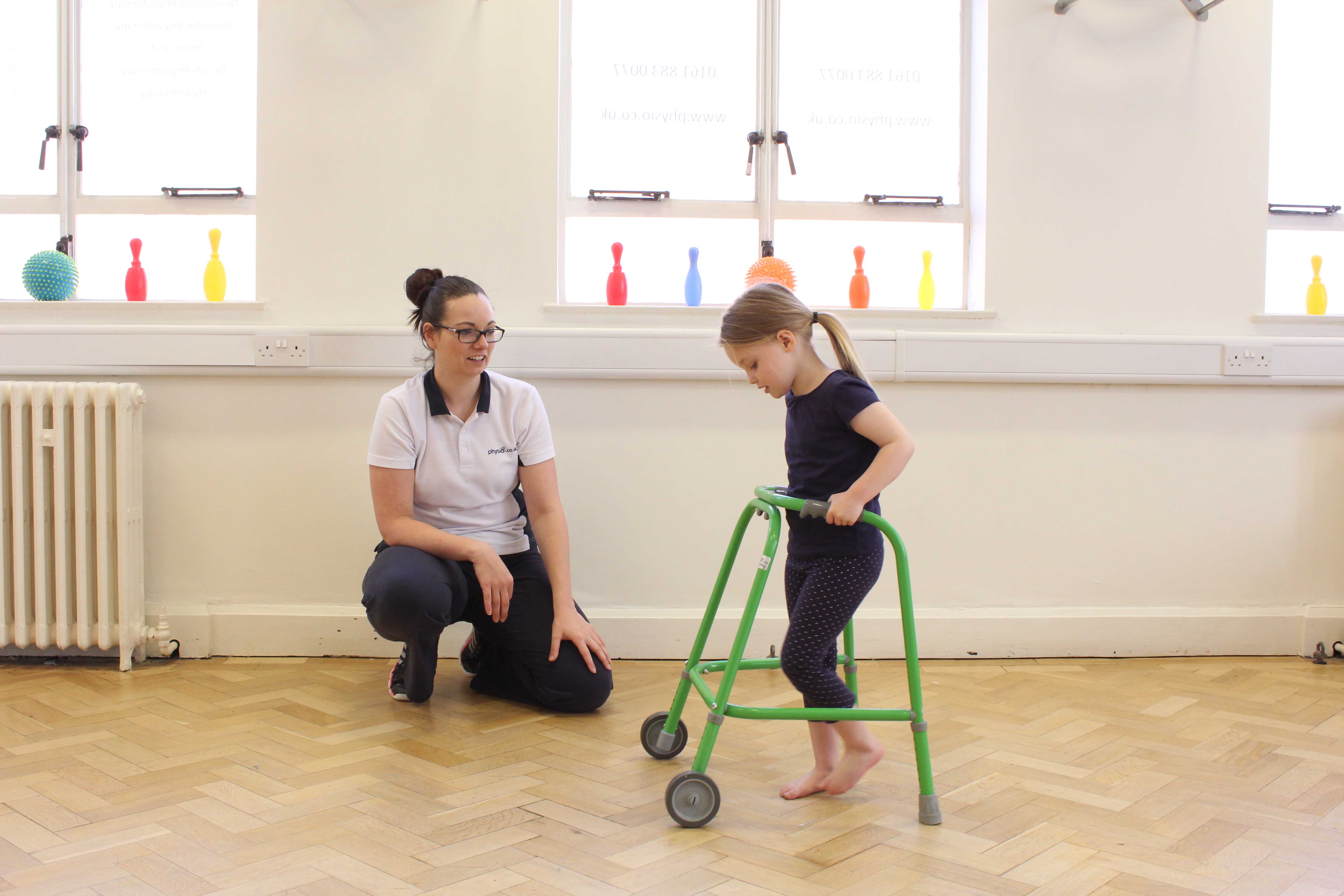 Above: Gait re-education using a wheeled walking frame under close supervision of specilist Paediatric Physiotherapist
What Is Gait Training?
Gait is term used to describe the unique ways that each individual walks. Therefore gait re-training is the development and implementation of strategies designed to help improve walking style, efficiency and ability. Your physiotherapist will adapt their techniques to meet your child's needs to treat the presenting symptoms and the disease process. The aim of gait training is to help your child develop and maintain the most effective walking style possible.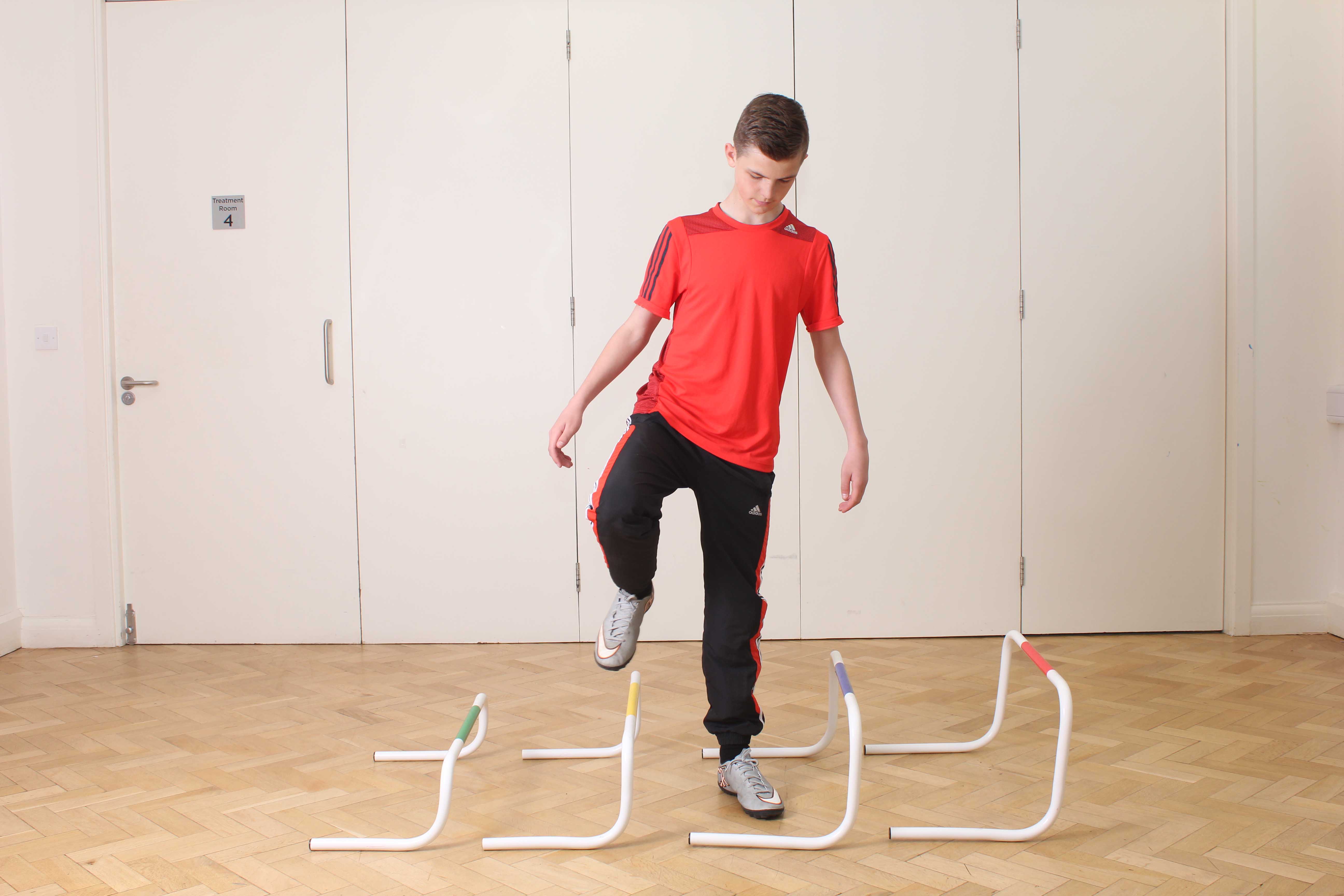 Above: Side stepping over obstacles as part of gait re-education programme
Who Benefits From Gait Training?
Many children have
problems walking
. This can be due to difficulties encountered since birth or through conditions or injuries acquired later on in childhood. Many children have already benefited from our services. We are able to treat minor gait disturbances following surgery all the way to serious neurological disorders causing major mobility problems. Some of the common conditions we treat with gait re-education are listed below please click on the links for more information.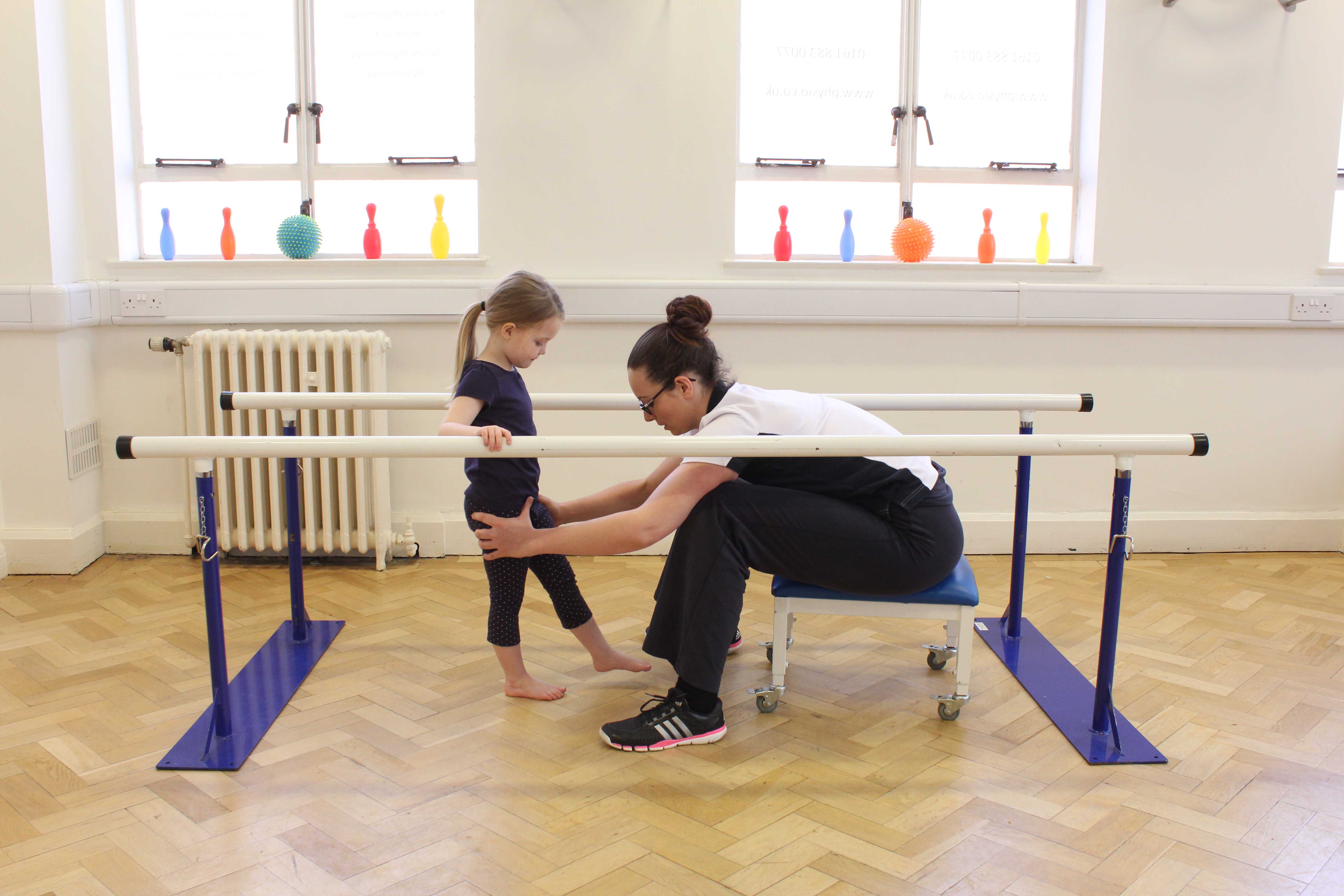 Above: Gait re-education using the parallel bars under close supervision of specilist Paediatric Physiotherapist
Babies
Toddlers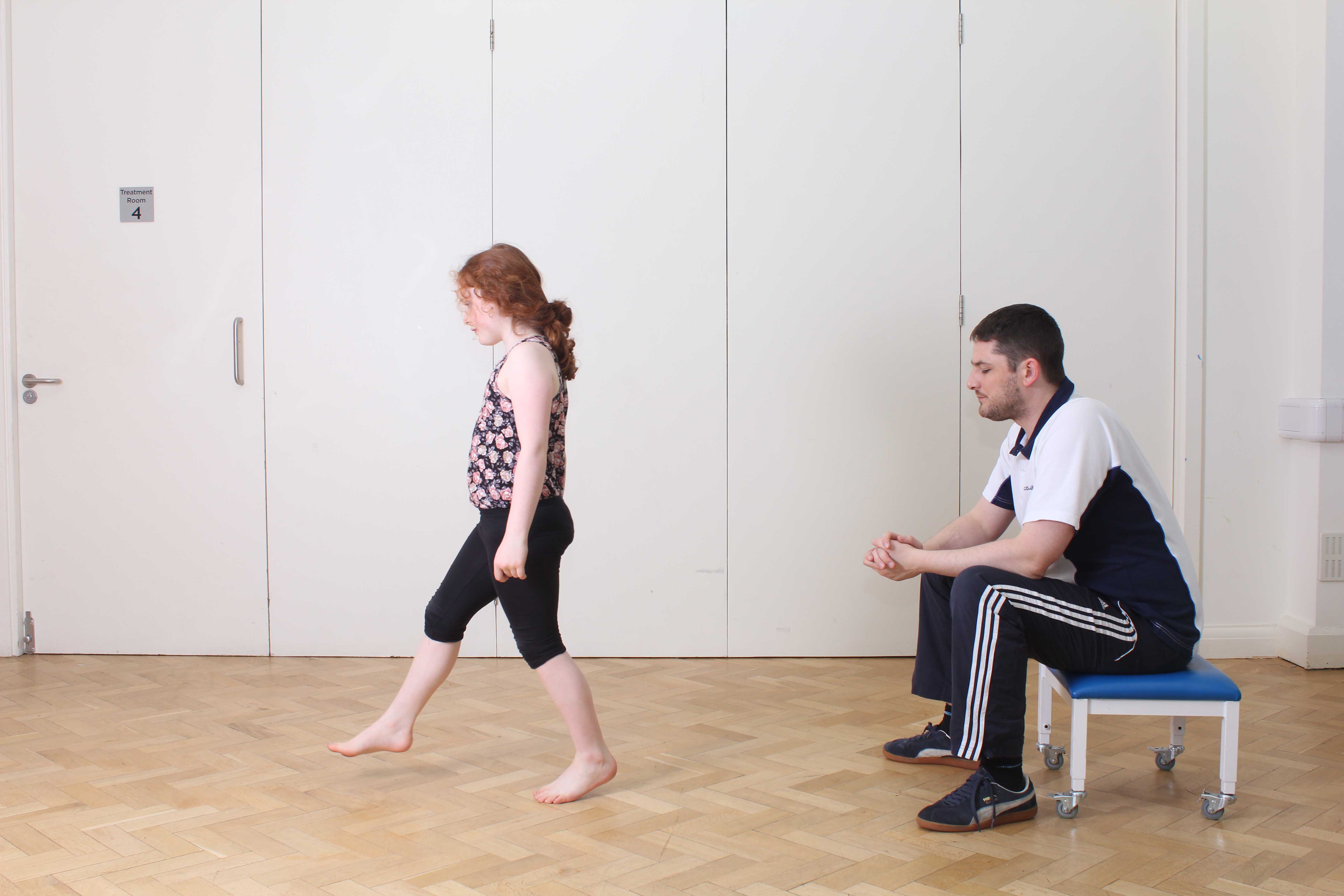 Above: Gait analysis conducted by paediatric physiotherapist to identify abnormalities
Children
What Does Gait Training Involve?
Your physiotherapist will start by completing a thorough assessment of your child's current conditions and ability. Once this has been completed a training programme will be devised specific to your child's individual needs. Some of the techniques which will be utilised are listed below please click on the links for more information.
What are the advantages of gait training?
Gait training can give your child a new sense of ability and achievement and allow them to live a more independent life style.
Bookings
If you would like more information about the Gait Training programme we have at Physio.co.uk by speaking to one of our experienced Physiotherapists, or to book an appointment,please call Physio.co.uk today on
0330 088 7800
. You can also email
office@physio.uk
or
make an appointment online
.