What is a Finger Sprain?
A finger sprain is a sprain of the ligaments within the finger. This may be due to a number of causes:
Overuse
Dislocation
An extension injury
Rotational injury
These causes can trigger the onset of the following symptoms which are associated with sprained ligaments:
Pain
Swelling
Inflammation
Decreased range of movement
Reduced function
These symptoms cause you to have limited use of the finger which can be debilitating, effecting grip strength and your ability to use the fine dexterity of the fingers.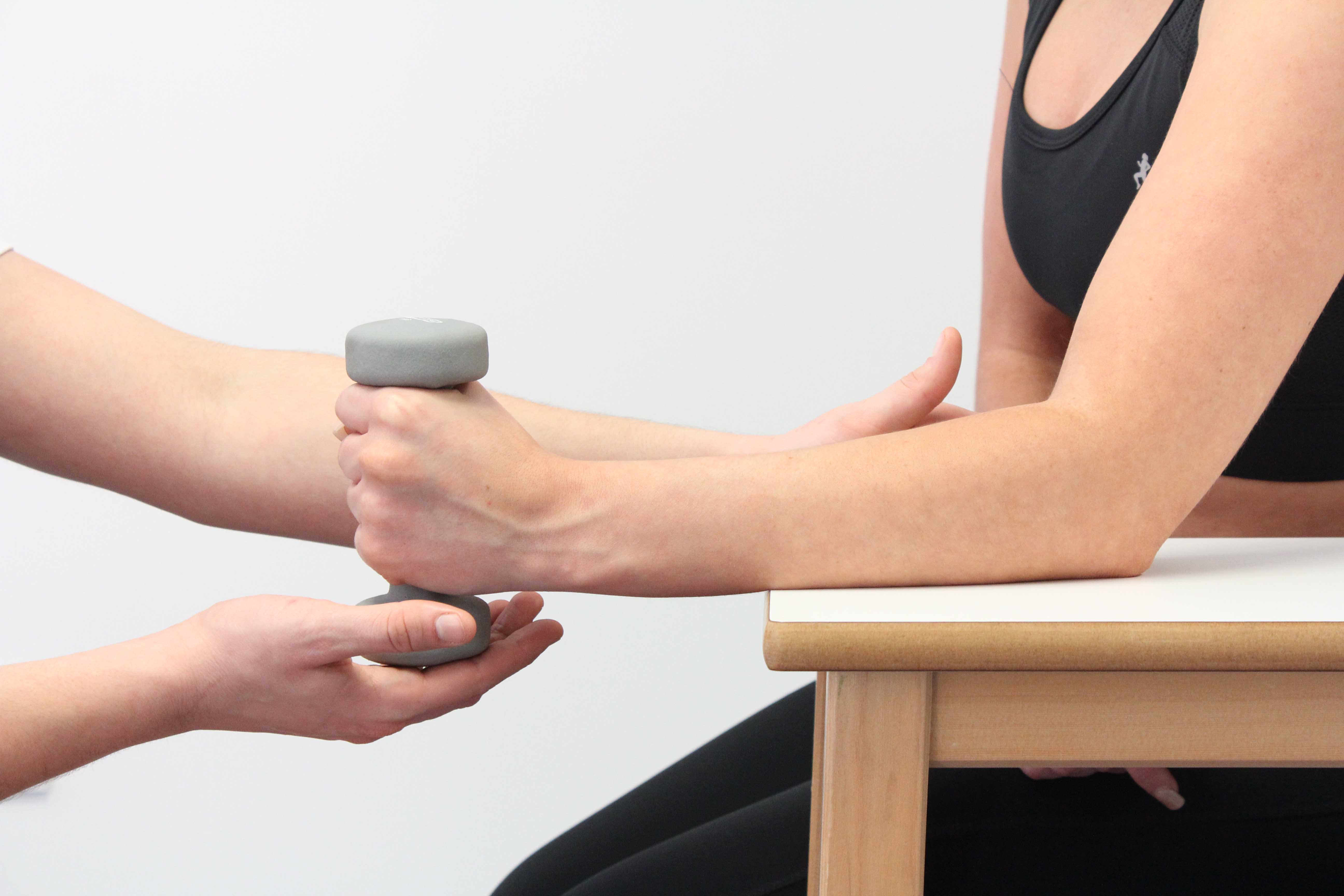 Above: Progressive wrist strengthening exercises supervised by physiotherapist
How can Physiotherapy Treat Finger Sprains?
Physiotherapy can aid with the rehabilitation of finger sprains. There are a variety of treatments which are available and will be used upon the outcome of the clinical assessment. Some of the treatments which may be used for a finger sprain are:
Summary
The physiotherapists at Physio.co.uk are experienced at treating a variety of sprains. If you would like any further information on finger sprains or to arrange an appointment, please
contact us
or call
0330 088 7800
.