What is muscular spasm in the upper back?
Muscle spasm is
involuntary contraction of a muscle
and this commonly occurs in
large muscle groups
including those in the upper back. Physiotherapy is an excellent treatment of muscular spasm in the lower back.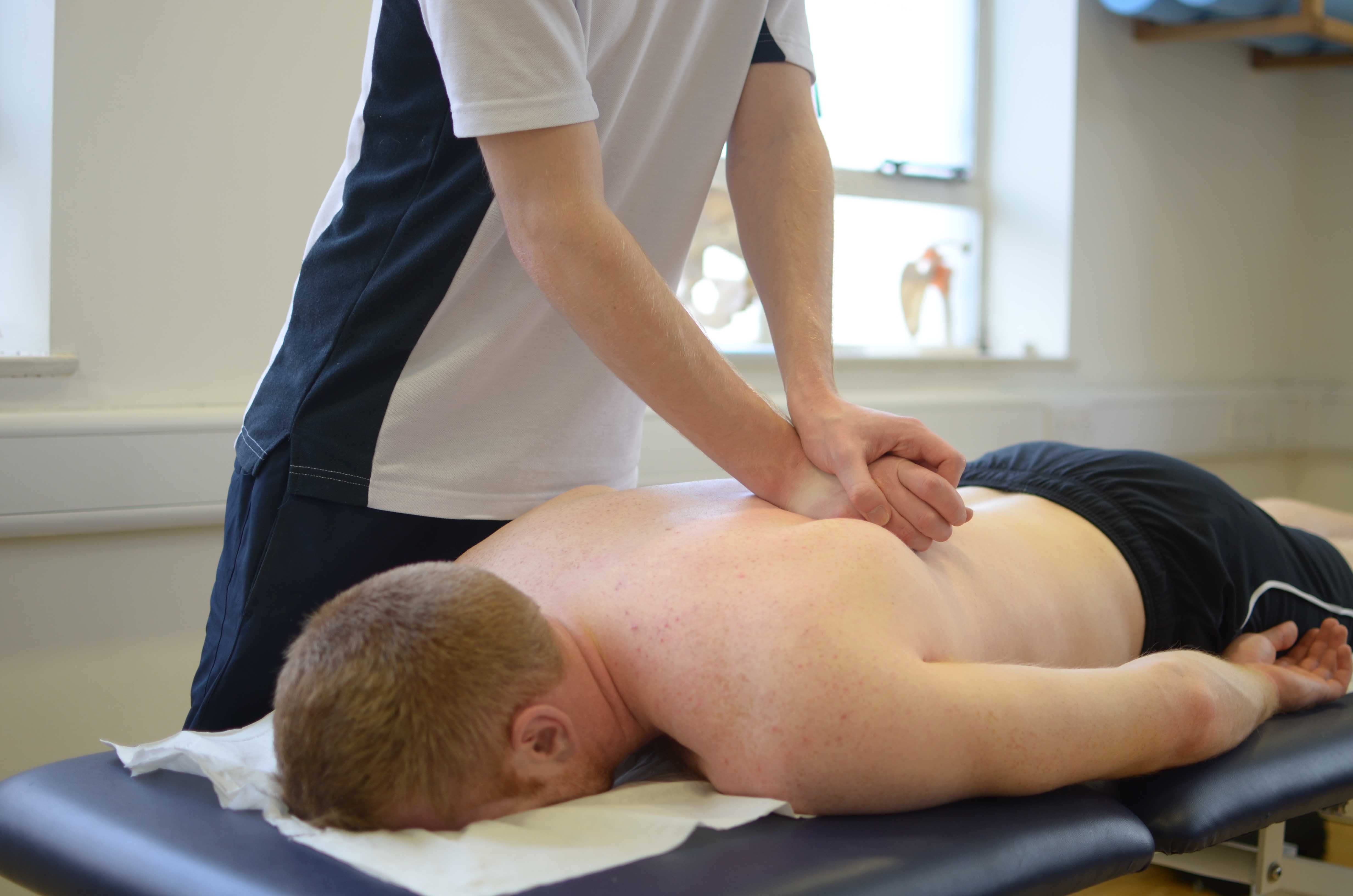 Above: mobilisations of the upper thoracic spine by experienced physiotherapist
What can cause muscular spasm in the upper back?
Muscle spasm is the body's response to try and prevent movement and is therefore an important protective mechanism. Muscle spasm commonly occurs following a
bending, twisting or heavy lifting injuries
. Muscle spasm can also be seen surrounding an injured area including
fractures or nerve injuries
to protect the area and minimise further movement.
What are the symptoms of muscular spasm in the upper back?
You will experience
pain and cramp or stiffness
in the affected muscle. This is often in the upper back area and may extend to the neck and shoulders.
Redness and swelling
may be visible and
you could find it difficult to move the area
without significant pain and discomfort. You may find it difficult to get comfortable especially when lying down and at night which may disrupt your sleep. Additional symptoms include: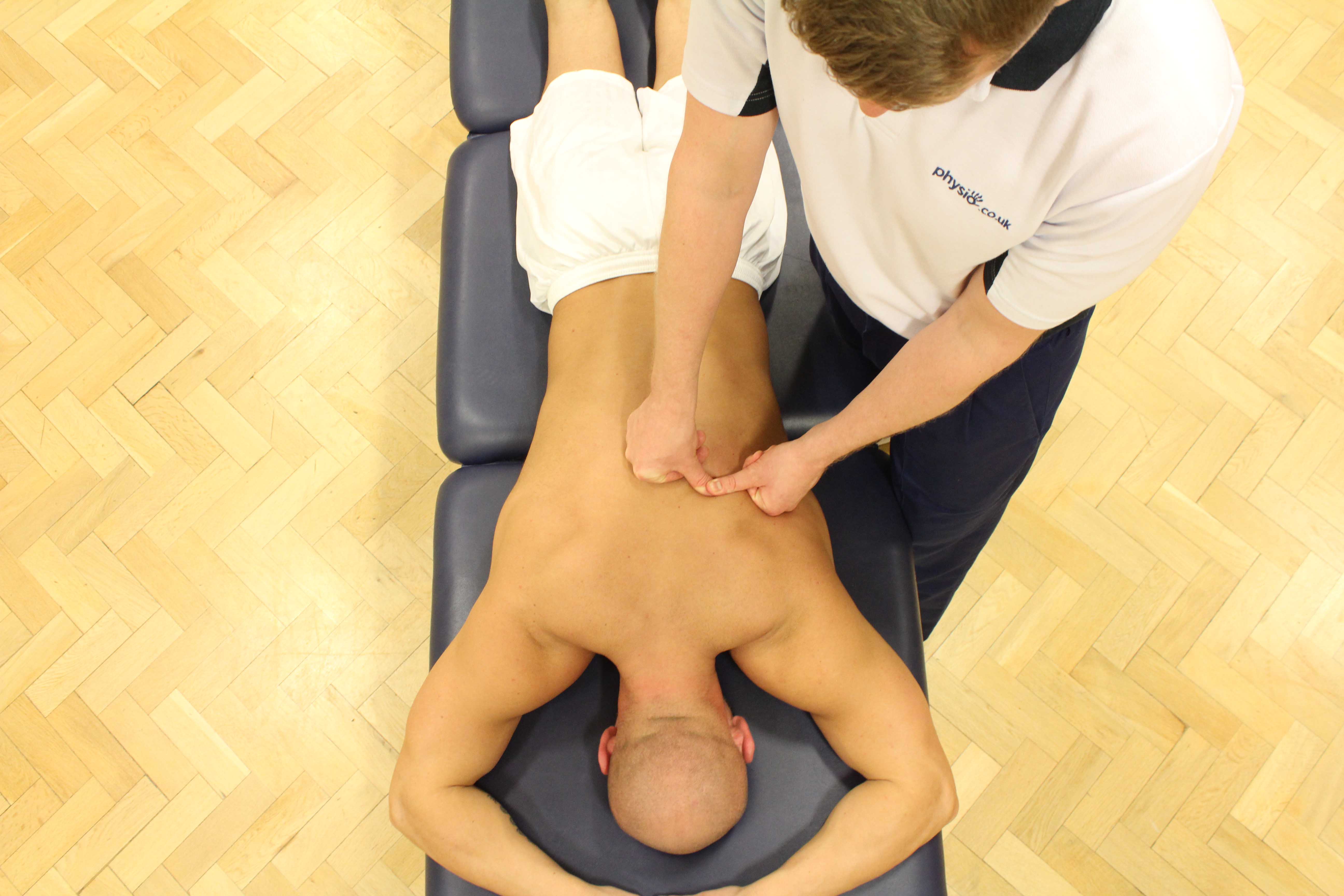 Above: Trigger point massage of upper back muscle
What should I do if I have muscular spasm in my upper back?
If you notice symptoms of muscle spasm,
physiotherapy is a very effective way of reducing your pain
and helping you return to an active lifestyle. It may be beneficial to ice the area with frozen peas wrapped in a wet tea towel or an ice pack to help reduce the pain and swelling. You should begin a physiotherapy programme as soon as possible to optimise your recovery.
What shouldn't I do if I have muscular spasm in my upper back?
If you suspect you might have muscle spasm in your upper back,
you should not try and treat the condition yourself
. Although it is a relatively straightforward condition, it is important that you receive professional advice from your physiotherapist who can give you advice on which activities to do and which should not be done at this stage. You should try and
avoid excessive movements such as twisting and heavy lifting
as this will make the problem worse.
Physiotherapy for muscular spasm in the upper back.
You will be shown effective
range of movement and strengthening exercises
and
hydrotherapy
may be used with your exercise programme.
Electrotherapy techniques
such as ultrasound and Megapulse can be used to reduce pain and facilitate the healing process of the affected muscle.
Massage
will be used to reduce the spasm and help restore normal movement.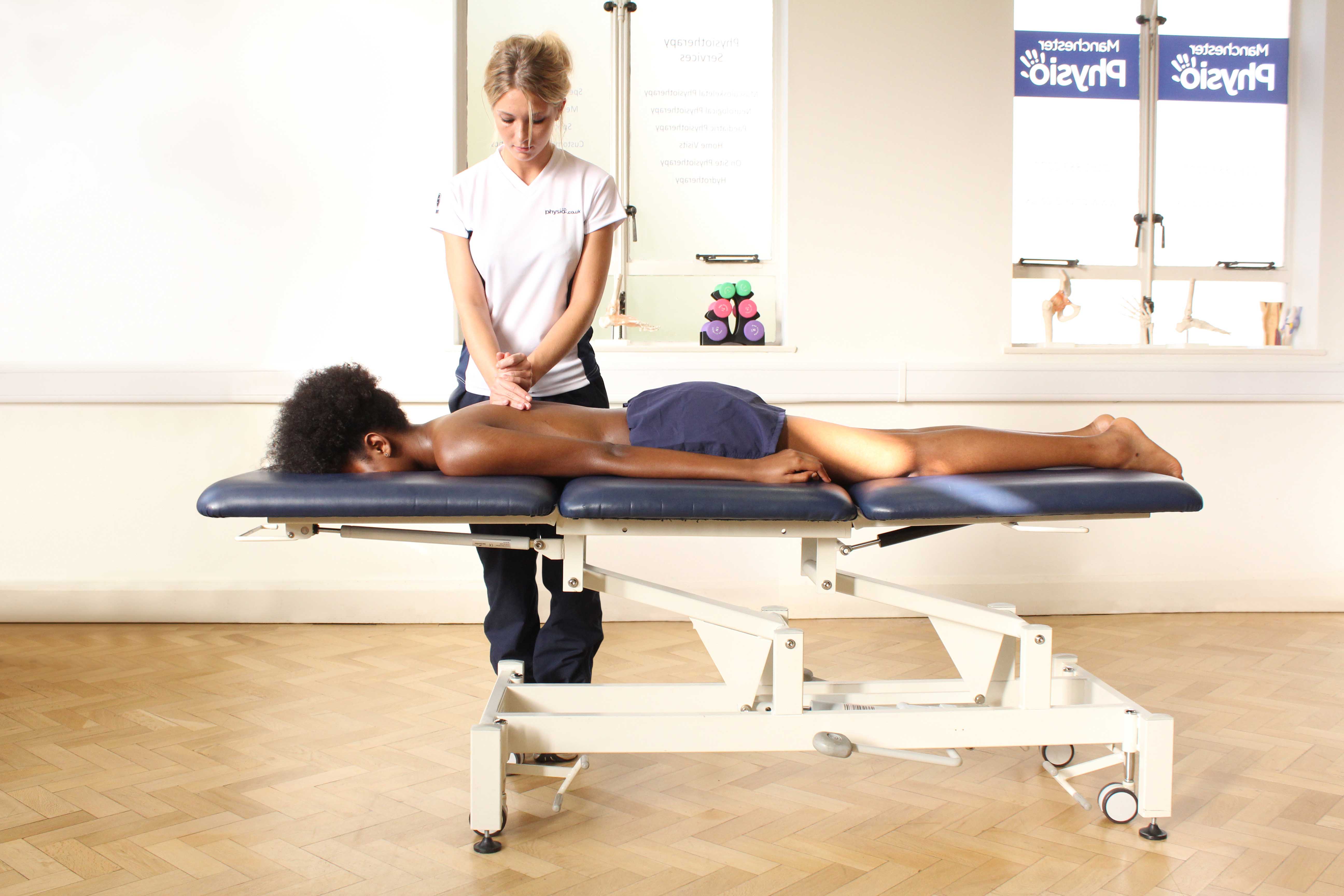 Above: mobilisations of the mid thoracic spine
Other physiotherapy options include:
Can muscular spasm in the upper back have any long-term effects?
With an effective treatment programme, muscle spasm can be resolved reasonably easily with physiotherapy. If the symptoms are ignored, recovery is likely to be longer and there could be lasting complications with the function of your muscles. Physiotherapy can also help with more chronic muscle spasm problems although this type of treatment will take longer.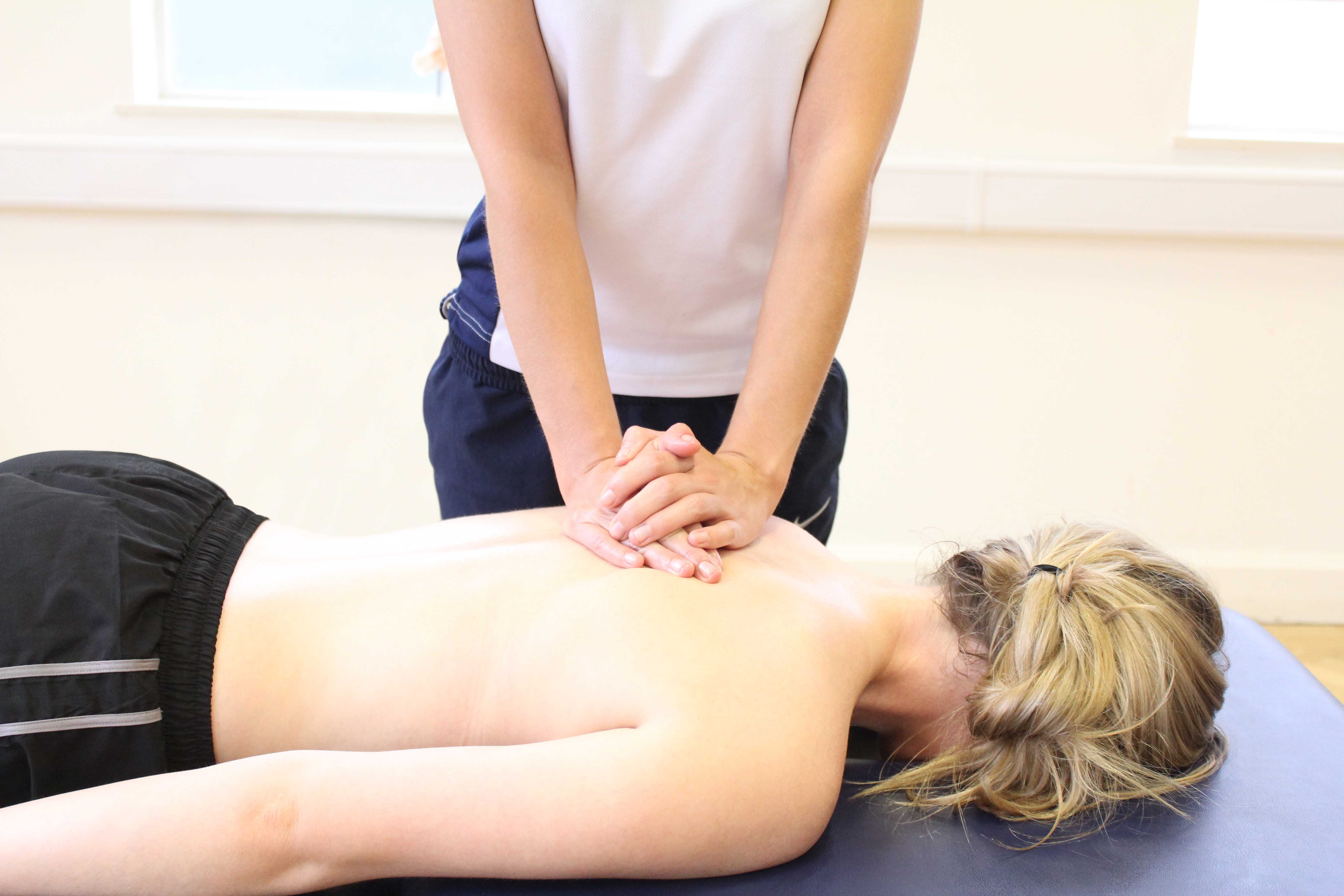 Above: Mobilisations of the thoracic spine by an experienced physiotherapist
To arrange a physiotherapy appointment call Physio.co.uk on
0330 088 7800
or
book online
.