What is Cerebral Palsy?
Cerebral palsy is the most common neurodevelopmental disorder and is defined as a set of non-progressive neurological symptoms affecting movement and posture caused by damage to the brain before, during or after birth.
What causes Cerebral Palsy?
Cerebral Palsy can be caused by many different factors.
Prenatal causes include abnormal development, genetic or chromosome abnormalities, trauma and infections.
Complications during birth such as asphyxia and hypoxia (lack of oxygen) and problems into childhood such as head trauma and infection can also cause cerebral palsy.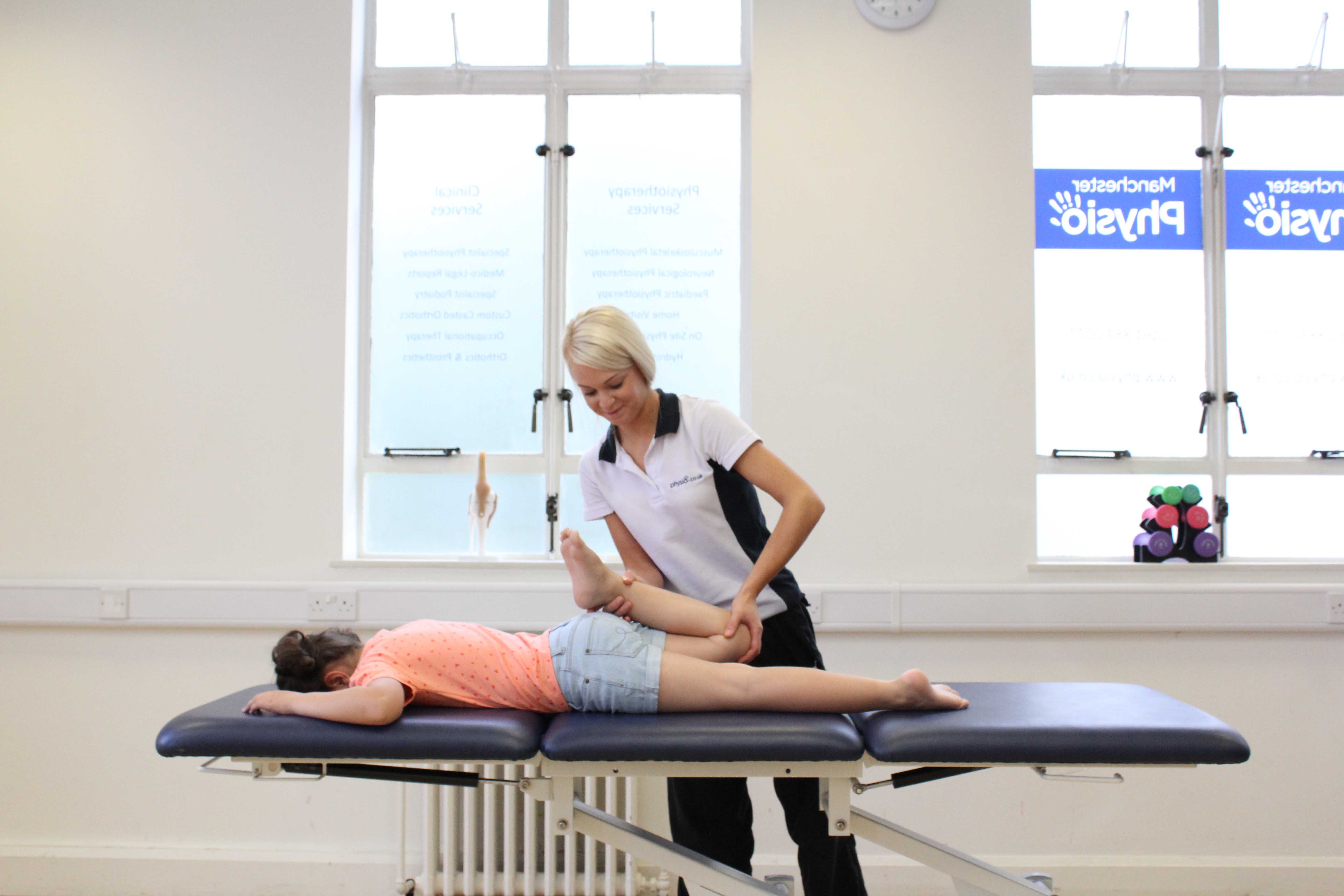 Above: Passive stretches and mobilisations to relieve pain and stiffness
What are the symptoms of Cerebral Palsy?
Every person with cerebral palsy is affected in a different way. Symptoms of Cerebral Palsy depend on the type, area of brain affected and severity of the condition.
Cerebral palsy often results in
developmental problems
which may include
disturbances in motor function
,
sensation
,
cognition
,
communication
, perception and behaviour. Cerebral Palsy in children often affects the development of
gross motor skills
and the
achievement of major milestones
such as sitting, crawling and walking and running.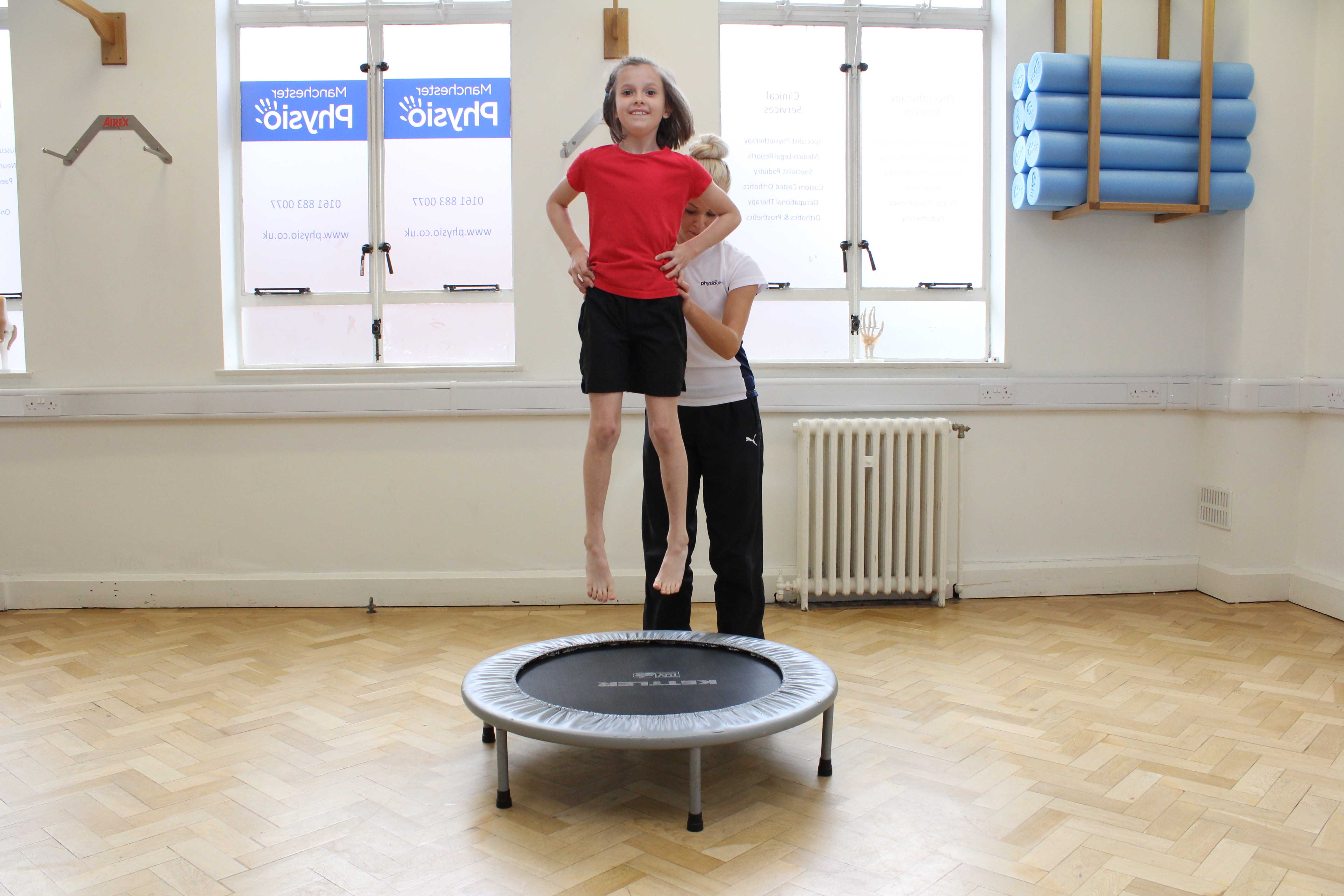 Above: Paediatric physiotherapist supervising mobility exercises on the trampette
The three main types of cerebral palsy are:
Diagnosis of Cerebral Palsy
A diagnosis of Cerebral Palsy can be made by a physiotherapist or pediatrician. They will ask you about your child's history and their pattern of development and conduct a thorough physical assessment to confirm a diagnosis.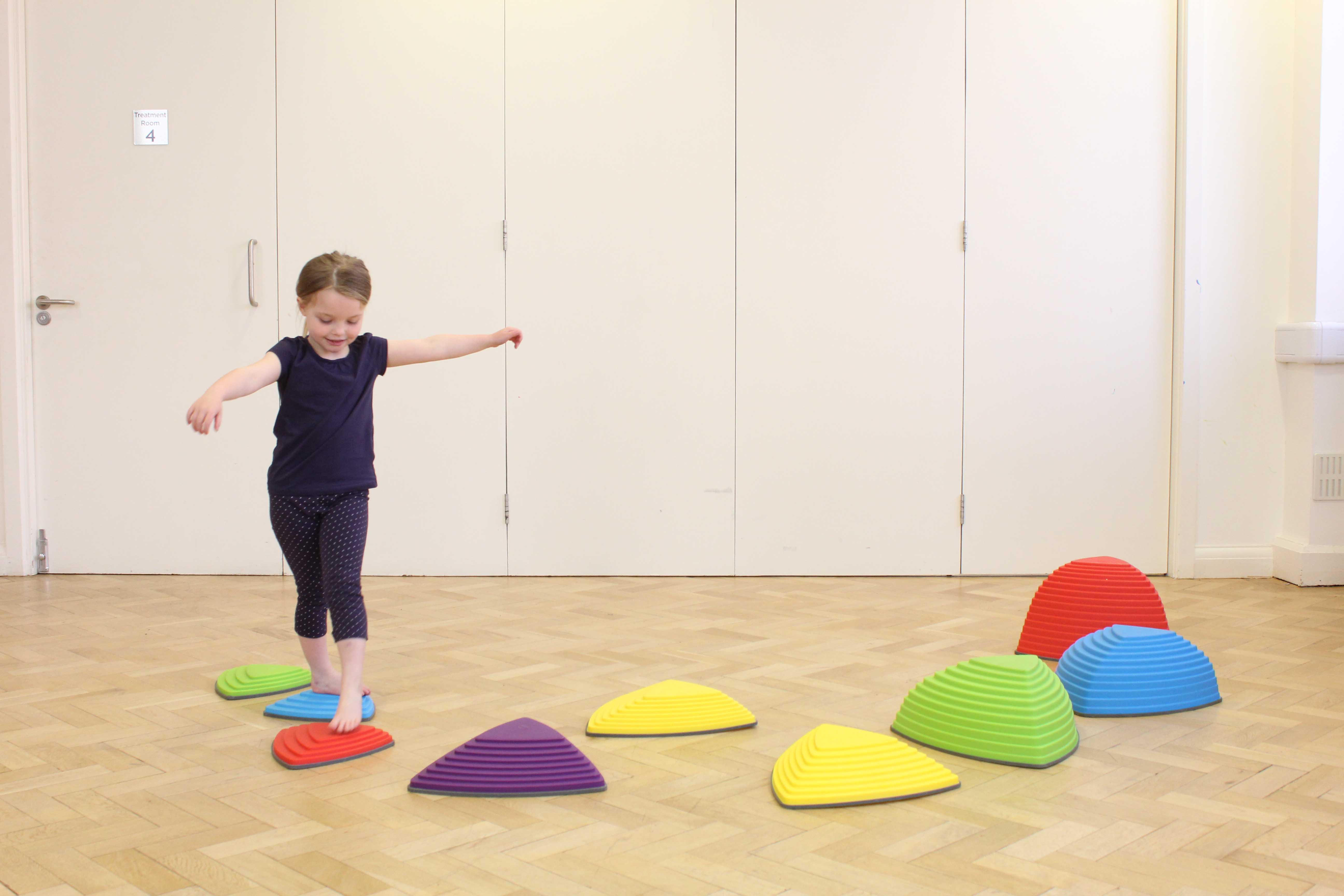 Above: balance and stability exercises supervised by a paediatric physiotherapist
Physiotherapy for children with cerebral palsy
Specialist paediatric physiotherapy will help your child with Cerebral Palsy.
At Physio.co.uk paediatric physiotherapy will promote your child's physical development so that they gain more independence with everyday activities at home and at school.
It is important to start physiotherapy treatment as soon as possible to progress your child's development and prevent secondary complications as your child gets older.
Physiotherapy treatment will depend on the severity of your child conditions, their current symptoms and stage of development but may involve:
At Physio.co.uk your child's rehabilitation program will be tailored to their individual needs to ensure they reach their maximum potential and make significant long term improvements.
For more information on physiotherapy for cerebral palsy, or to book an appointment please call
0161 883 007
, or
book online
today!