Our team of highly skilled Physiotherapists can provide comprehensive exercise plans as part of your treatment, or support and guide you through one of our exercise therapy classes. We understand that continuing exercise plans once you get home can be difficult, so care is taken to ensure minimal preparation or equipment is required to carry them out.
If you attend our clinics for treatment then some therapy equipment may be supplied if appropriate. For those people wishing to purchase additional therapeutic or exercise class equipment we have a selection of the most practical and affordable items.
We try to provide all the necessary product details to make your purchasing experience easier. If you have further questions regarding our products or wish to place an order please contact us via email at office@physio.co.uk or call us on 0330 088 7800.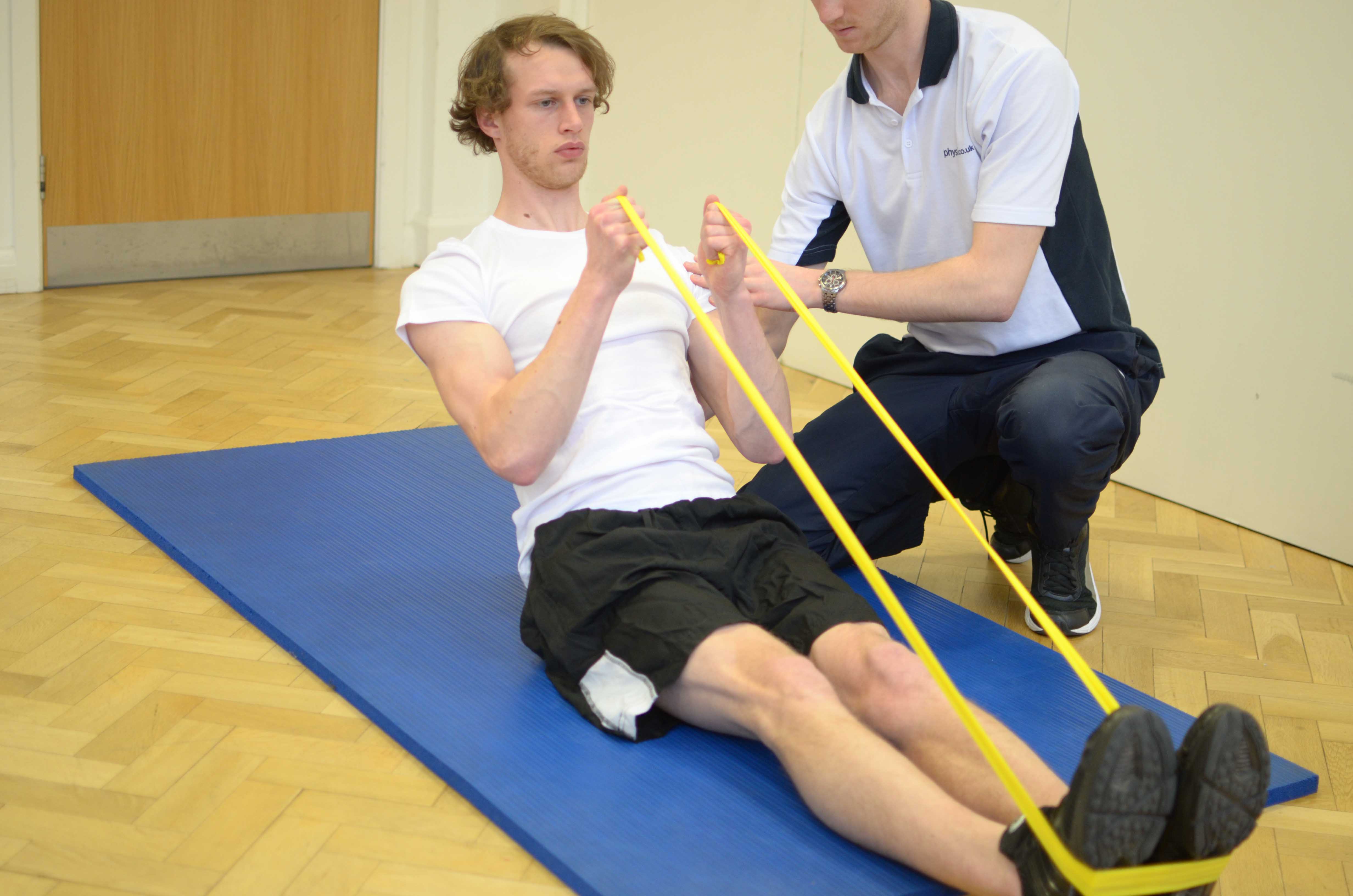 Above: Core Strengthening exercises facilitated with a resistance band and supervised by a physiotherapist