What is pregnancy related sciatica?
Sciatica is any pain that is cause by irritation or damage to the sciatic nerve which runs from the back of the pelvis down to the feet. The risk of sciatica is increased during pregnancy as the stress placed on the lower back is greater due to the additional weight being carried. It is important to begin managing the condition as soon as possible and physiotherapy has been shown to be an effective way of doing this. Physio.co.uk have specialist physiotherapists who will create a personalised programme to help you achieve an activity recovery.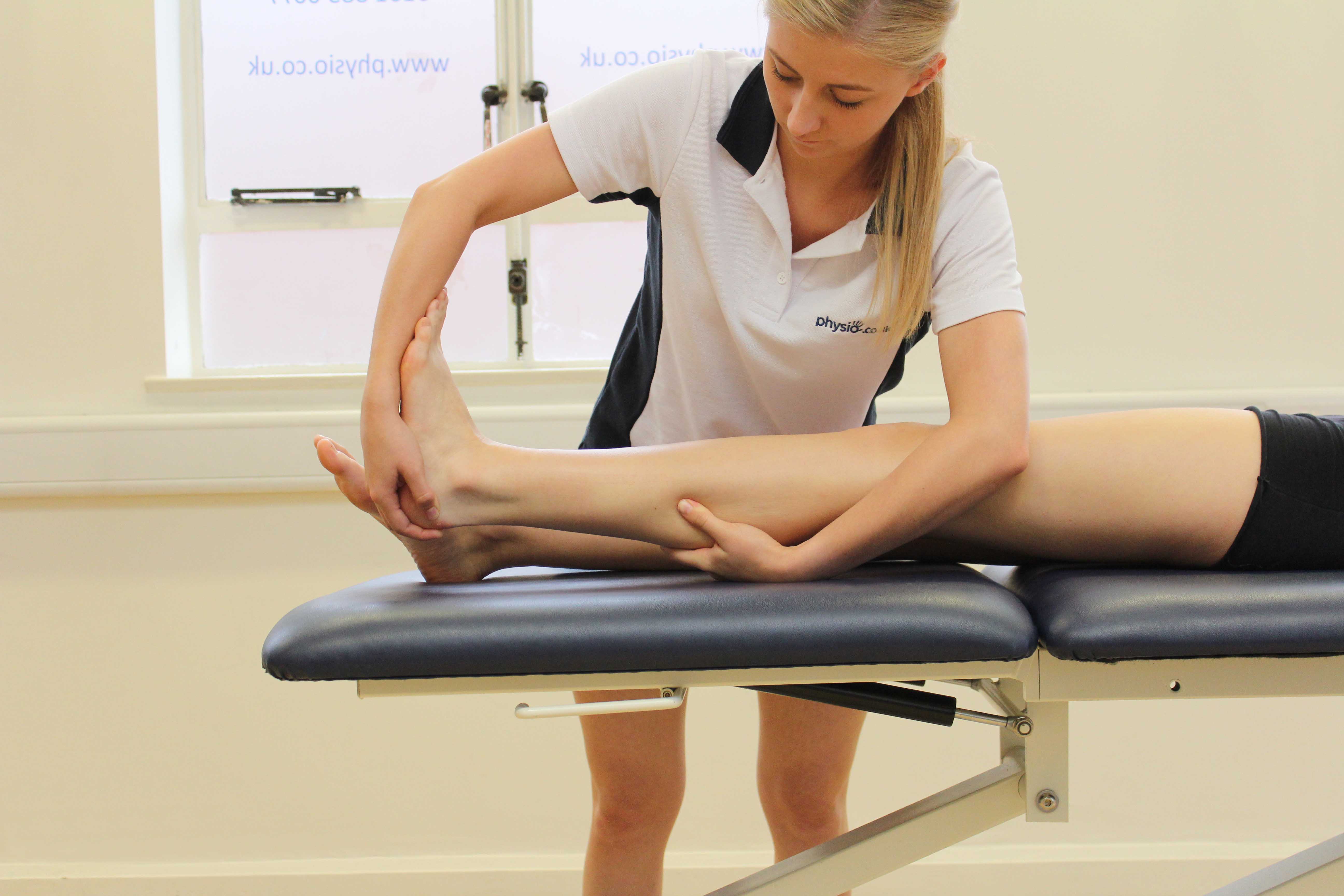 Above: Postural correction and lower back muscle toning exercies supervised by an experienced therapist
What are the symptoms of pregnancy related sciatica?
Sciatica can present in many different ways including:
Pain from the lower back that may extend down to your buttock and into your legs
Pins and needles, numbness or weakness in the lower limbs
Difficulty completing your usual activities of daily living such as gardening, housework, washing and dressing
Pain when climbing the stairs or getting in and out of the car
Difficulty standing or sitting in one place for a long period of time
What causes pregnancy related sciatica?
When you are pregnant your body will experience many changes. Changes that may increase the risk of pregnancy related sciatica include:
Increased stress on ligaments, muscles and joints surrounding the lower back
Increased lumbar lordosis (curve shape of the lower back)
Weakness of the stomach and lower back muscles
Additional fluid in the body
Increased weight carried
What physiotherapy treatment will I receive for pregnancy related sciatica?
Your physiotherapist at Physio.co.uk will give you a full assessment before deciding on the most appropriate treatment technique to suit you. Physiotherapy treatment may include:
Summary
Pregnancy related sciatica is low back pain caused by irritation of the sciatic nerve as a result of increased stress placed on the lower back region. Physiotherapy can be very effective in managing sciatic and reducing the likelihood of long term complications. The physiotherapists at Physio.co.uk will be able to help you carry out a personalised rehabilitation programme to optimise your recovery. Please call Physio.co.uk on
0330 088 7800
to book an appointment today, or alternatively
book an appointment online
today