Hydrotherapy is used following a musculoskeletal injury to help improve function.
What musculoskeletal injuries may benefit from hydrotherapy?
Hydrotherapy is beneficial in the treatment of a vast range of musculoskeletal conditions, to name a few:
Supraspinatus muscle tears
Above: Hydrotherapy session with close supervision from specialist physiotherapist
What are the aims of hydrotherapy for musculoskeletal injuries?
The main aim of hydrotherapy in the treatment of musculoskeletal injuries is to speed up the restoration of function. In order to achieve this, several other aims must also be worked towards, these include:
Above: Your physiotherapy sessions will take place in specialised hydrotherapy pools
What are the advantages of hydrotherapy for musculoskeletal injuries?
Water provides a unique supportive environment in which rehabilitation of muscles and joints can prove very effective. The buoyancy effect experienced within the water reduces the weight bones, muscles and joints have to bear; this coupled with the heating effect to decrease
swelling
, increase blood flow, and decrease
pain
; provides an ideal medium to assist in your return to full-function.
Water provides an "accommodating" resistance to work against, this means that the resistance of the water is dependent upon the speed at which the movement is performed. This is particularly beneficial in musculoskeletal injuries at it minimises the chance the resistance will be too high. The hydrotherapy environment will allow you to explore this concept for yourself, and practice common functional movement patterns in the directions required within your everyday life.
Practicing exercises at varying depths, allows for a gradual increase in the amount of body weight the affected joint must bear. Once perfected, the skills learnt can then be progressed into land based functional exercises. For this reason hydrotherapy is particularly effective in the early stages of lower limb rehabilitation before full weight bearing is appropriate. The ability to begin a hydrotherapy programme earlier in the rehabilitation programme helps maintain joint range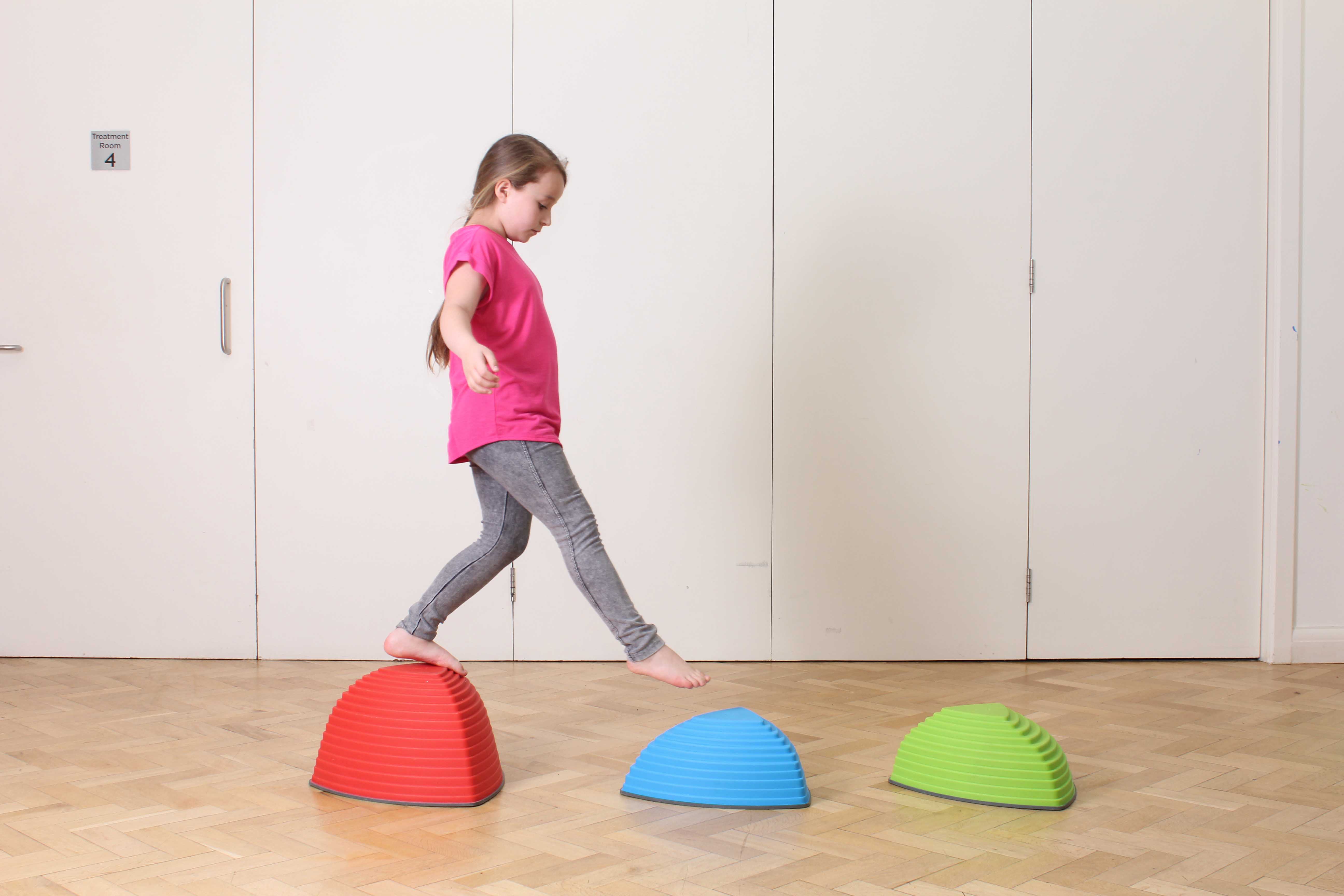 Above: Hydrotherapy session with close supervision from specialist physiotherapist
What does hydrotherapy involve?
Prior to attending a hydrotherapy session you will have an initial land-based assessment by the physiotherapist in charge of hydrotherapy to determine whether hydrotherapy is appropriate. In this session our physiotherapist will take a detailed history of your condition and carry out a full physical assessment, they will also discuss with you any personal goals you may wish to achieve during your hydrotherapy sessions. Our physiotherapist will then break up these long-term goals to produce a framework of short-term achievable goals to be achieved within a set timeframe.
After your land-based assessment, hydrotherapy sessions can be arranged. A programme created to achieve the goals identified in your initial assessment can include many different exercises / treatments including:
Stretching exercises – using the buoyancy effect of water to aid you towards your full range
Strengthening exercises – using the resistance of water to work against, or in the later stages pieces of apparatus may be added to make the exercises progressively more difficult.
Gait practice – by varying the depth at which a correct walking technique is practiced, the effect of gravity can be gradually introduced. This will allow a good preparation period prior to the transfer to land-based exercise in which the full effect of gravity will be felt.
Functional movement patterns –these will be perfected in stages to ensure the modified patterns or habits that previously exaggerated pain are avoided. These can be made sport specific if appropriate.
Why Physio.co.uk?
There are many reasons why to choose Physio.co.uk to provide the hydrotherapy component of your rehabilitation. Some are included below:
Private highly specialised hydrotherapy facility – accessible to all
One-to-one treatment sessions with an experienced physiotherapist
Opportunity to carry-over exercises from hydrotherapy into a clinic based programme with the same physiotherapist.
Large range of equipment
Registered with all major insurance companies
No waiting lists
Flexible appointment times (that include evenings and weekends)
If you require more information about hydrotherapy for musculoskeletal conditions then please call Physio.co.uk now on
0330 088 7800
, where you can also book appointments. Or alternatively,
book online today
!