Rehabilitation is the process of managing your recovery from an accident, illness or injury. The purpose is to restore or improve your physical and mental health, enabling you to return to your normal lifestyle and activities. At Physio.co.uk we have teams of specialised physiotherapists whom use proven evidence based techniques to achieve the best possible recovery for their patients. Some of the rehabilitation treatment programmes we offer include;
Our specialised neurological physiotherapists understand that independence is key to quality of life and mobility rehabilitation will help you lead a more fulfilling
Neurological Rehabilitation is a large area of treatment that involves many different aspects. The rehabilitation process depends on the individual's specific limitations so there are various combinations of physical and cognitive treatment approaches used to achieve the best results. These methods include;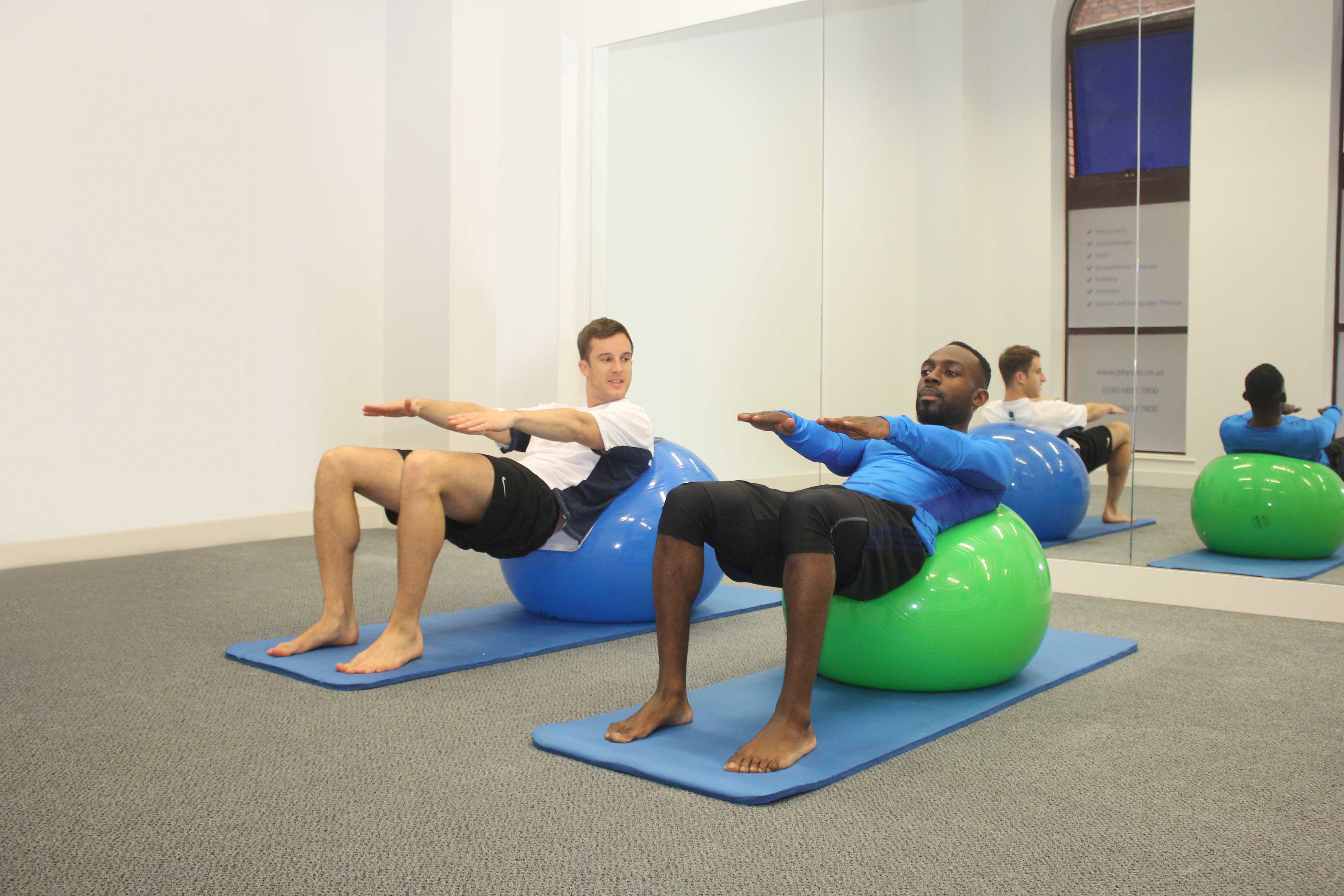 Above: One to one physiolates sessions with a specialist Pilates qualified physiotherapist
If you have had an amputation and are looking for some physiotherapist led prosthesis rehabilitation, Physio.co.uk can offer a range of specific treatment approaches based on your needs. These include;
Physio.co.uk has specialist neurological physiotherapists to help guide and support you through your upper limb rehabilitation programme using Saebo products. Saebo are a market leading company that develop and supply sophisticated upper limb mobility aids, supported by good clinical evidence trials.
Certain conditions may require a short period of intensive physiotherapy rehabilitation to set you on the right path to lasting improvement or recovery. Physio.co.uk will tailor the rehabilitation treatment to your needs and goals at every step of the process.
For more information on how physiotherapy rehabilitation can help treat your condition, or to book yourself an appointment, please email us at
office@physio.co.uk
or call us on
0330 088 7800
.