Here are just a few of the reasons why people choose us...
Effective physiotherapy
It's a fact - Physio.co.uk provide effective physiotherapy treatments. Our treatments work well and will help you improve. Our physiotherapy input is designed to produce the best possible result for our patients. Rest assured that you will be in good hands.
Get the most from your treatment
We believe the first step to your recovery is to understand what's wrong and what can be done to help. All our physios work hard to help you understand your condition. Any treatments or exercises the physio uses will be clearly explained. We like questions and are always happy to explain.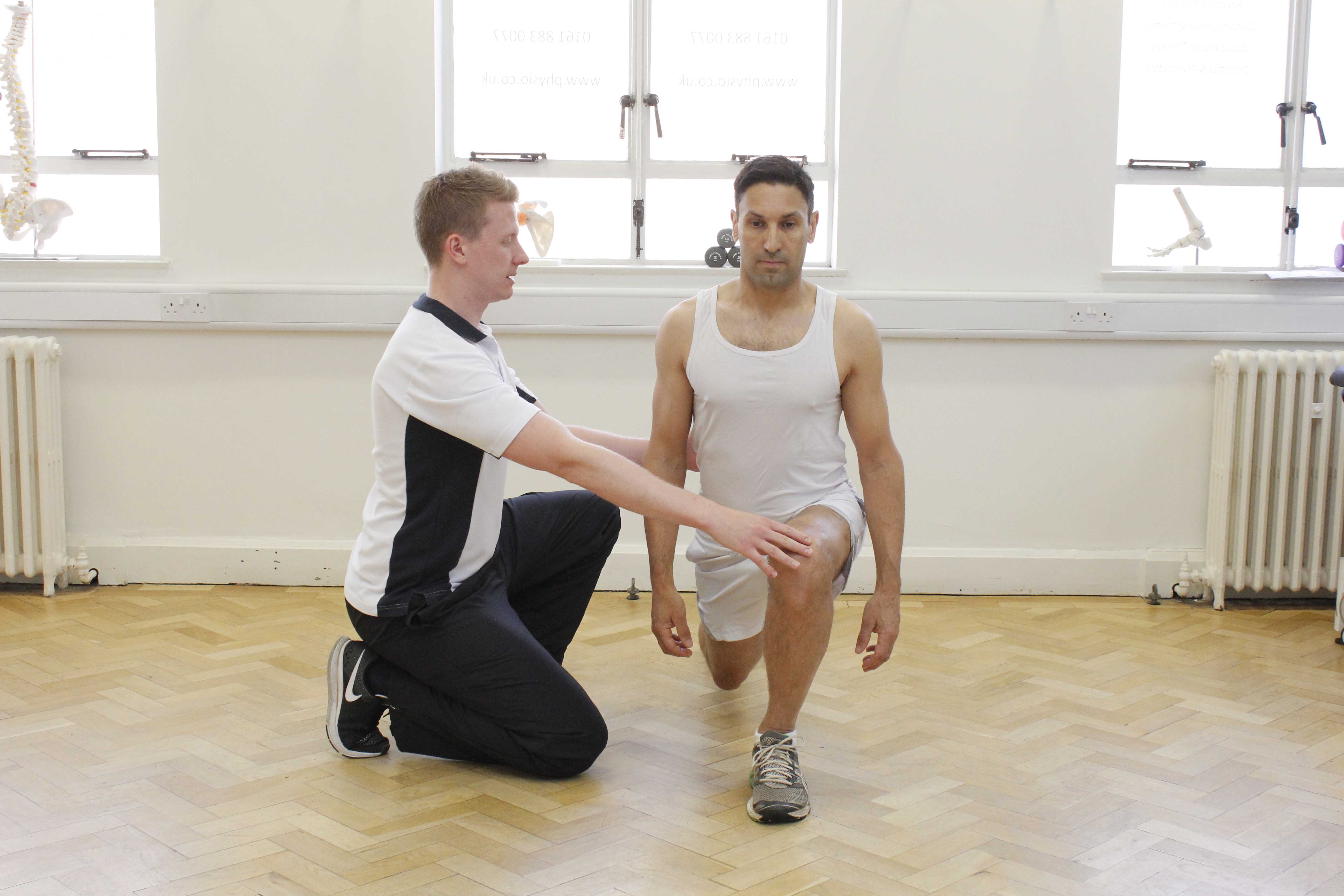 Above: Sports rehabilitation exercises supervised by an experienced physiotherapist
Its all about You
We firmly believe that physiotherapy should be patient centred. This means that your problems and the goals you want to achieve is of paramount importance to us. We want to give you the best available service as quickly as we can and at times that suit you. Beyond the symptoms
All our physios perform a complete assessment that ensures they find the reasons for your symptoms. We will then concentrate treatment on both the symptoms and the causes. This helps you make swift improvements that last.
Physios who care
At Physio.co.uk there are no Physio- Dinosaurs. All our physios continually update their skills keeping them great at what they do. We only have enthusiastic physios that are willing to go the extra mile to allow every patient to realise their potential.
Meeting your needs
We will bend over backwards to provide you with what you are looking for. We offer flexible appointment times at a range of locations. All our clinics are modern, centrally located and wheelchair accessible. Whatever your problem we can help.
To find out more about our services, or to arrange an appointment please call us now on 0330 088 7800 or email office@physio.co.uk