Physio.co.uk Paediatric Stretching Programmes Service
We are able to provide a wide range of paediatric physiotherapy service which ensures your child is receiving the best possible care available. One of these services is our stretching programme which is designed to help improve flexibility, posture, malalignment and help recovery after disease or injury.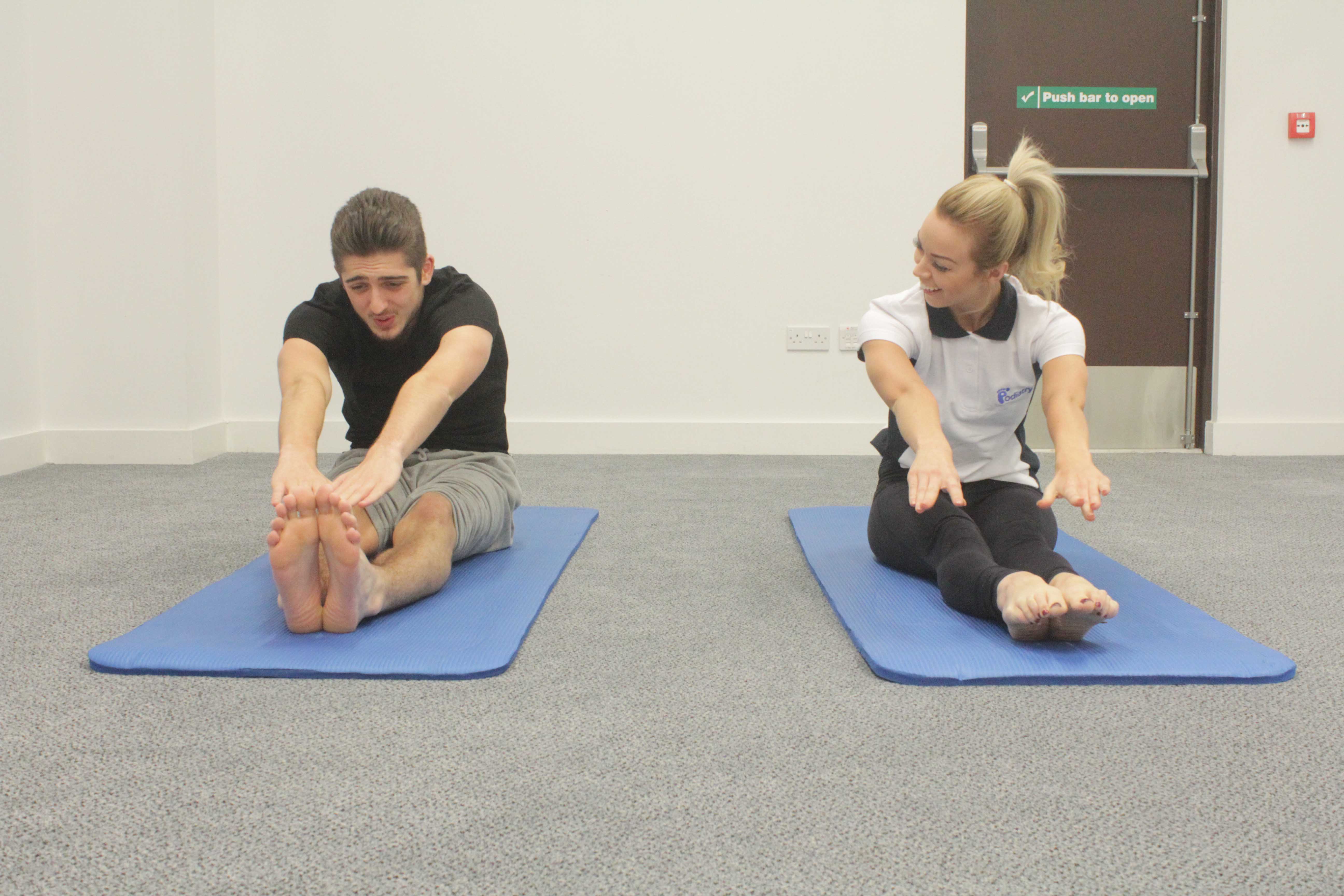 Above: Stetch exercises using a resistance band, guided by a specialist paediatric physiotherapist
What are Stretching Programmes?
Stretching programmes are an important part of many physiotherapy treatment packages. After an injury or while an area of the body has become immobile for a length of time the muscles can contract and shorten. This can cause discomfort impede recovery and cause poor posture. They are designed to help improve flexibility, increase muscle control and increase
range of movement
.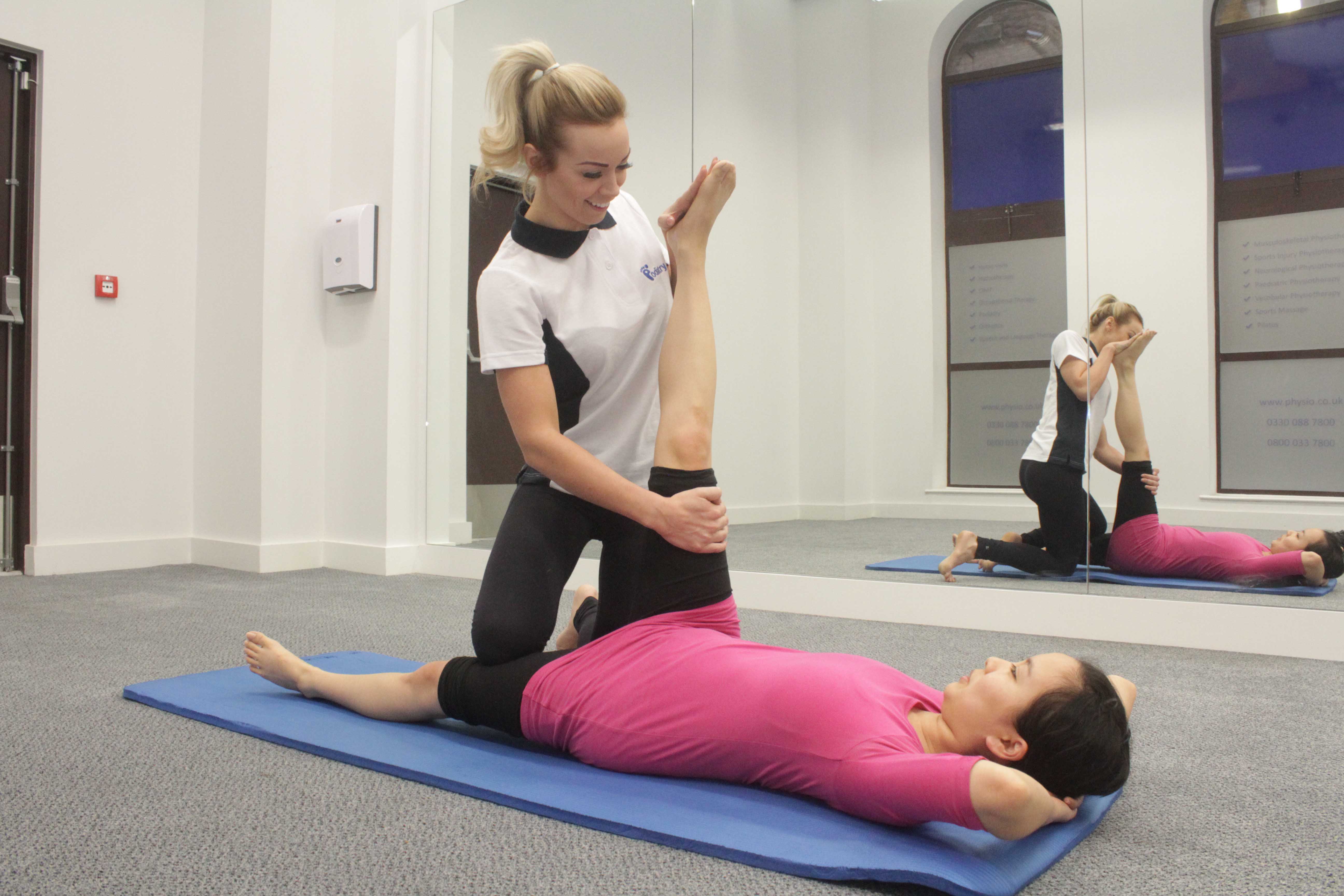 Above: Stengthening exercises under close supervision of paediatric physiotherapist
Who benefits from Paediatric Stretching Programmes?
Almost everyone can benefit from stretching programmes and they will be incorporated into many different physiotherapy programmes. Some of the main conditions which can benefit from stretching programmes are listed below please click on the links for more details.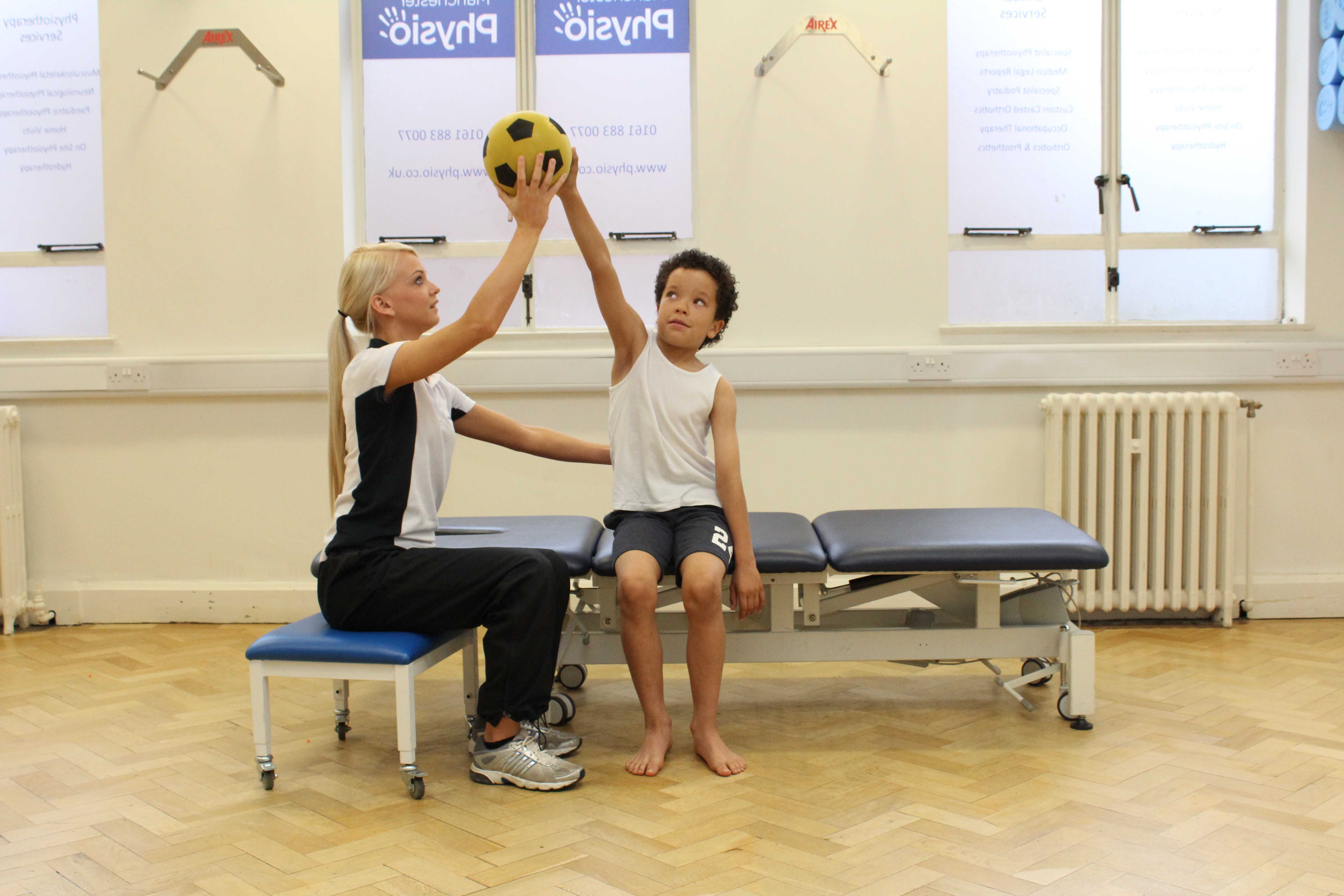 Above: Dynamic strength exercises performed with assistance of paediatric physiotherapist
What do Stretching Programmes Exercises involve?
Your stretching programme can include a number of different stretches.
Passive Stretching:
Your physiotherapist will apply a stretch to your body.
Active Stretching:
Your physiotherapist will explain a stretch to you but you will complete the stretch.
Splinting:
Utilises orthotics to apply a stretch over a long period of time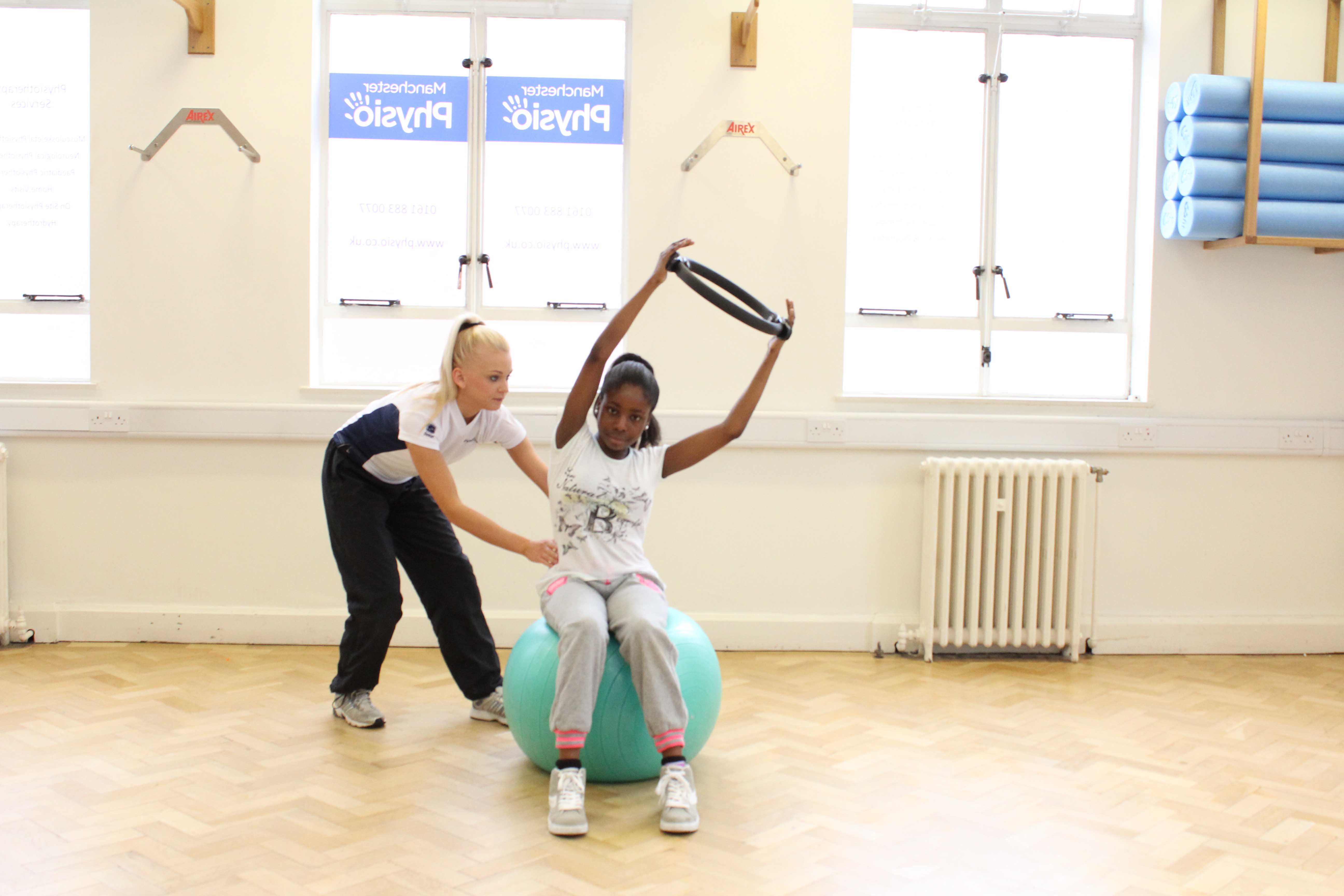 Above: Core strengthening exercise, planking, guided by paediatric physiotherapist
Bookings
For any more information about our Stretching Programmes at Physio.co.uk please contact us today in order to speak to an experienced Physiotherapist or to book an appointment by calling
0330 088 7800
.You can alternatively use our
online booking system
to make an appointment today.