Physio.co.uk paediatric advice and education service
At Physio.co.uk we believe in effective communication and that providing you and your child with a good understanding of their health problems is a key component of any treatment. We can offer education on your child's condition and the correct use of any equipment. We also offer an advice service and can recommend and refer onto other specialties when needed. We are able to offer this on an individual basis or if needed in group sessions.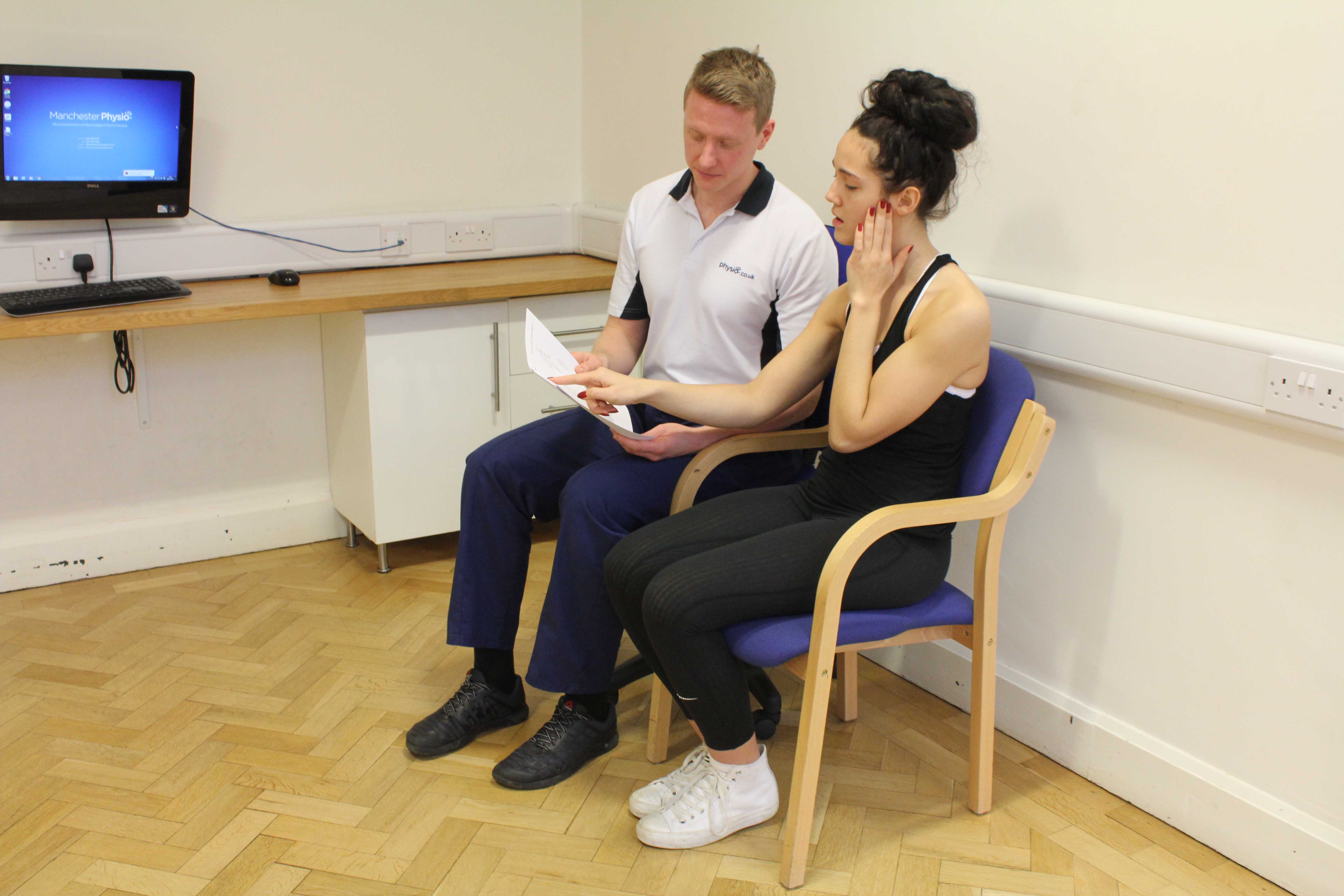 Above: Physiotherapist educating the client about thier condition
What is an advice and education service?
Physio.co.uk's advice and education service is designed to inform patients and their carers on their medical conditions. Through a complete understanding of the cause, nature and progression of the condition we aim to provide you with more control over your child's health care. This can lead to earlier detection and better control of exacerbations, clear guidance on how to manage deteriorations and how to plan for future needs.
Who benefits from advice and education?
Almost all patients will benefit from education on their condition. However it tends to be patients with long term conditions which require on-going treatments and need long term management of risk factors and symptoms who benefit most from education and advice. Listed below are some common conditions where good patient knowledge of the condition can help prevent flair ups and acute bouts please click on the links for more information.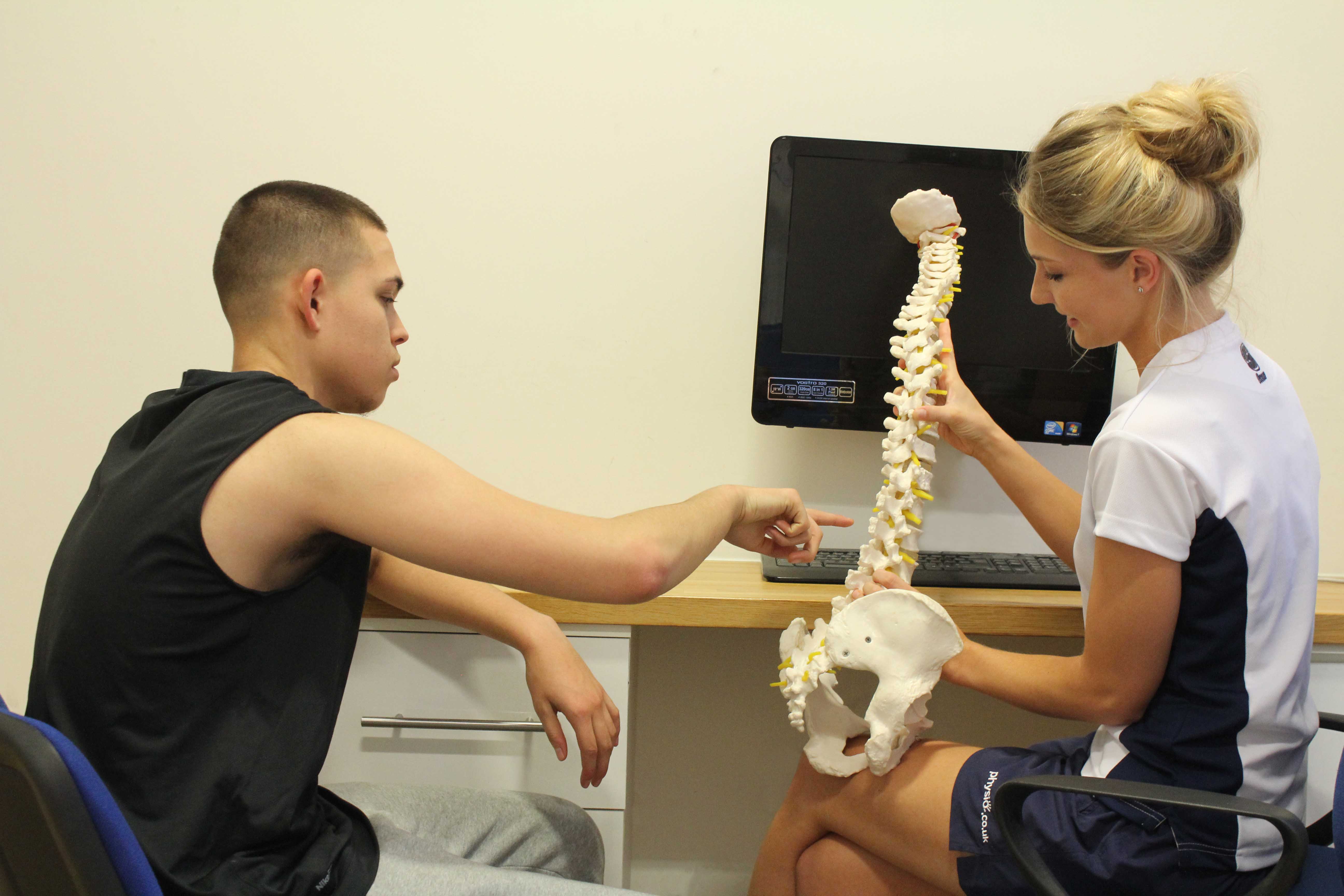 Above: The physiotherapist will give advice to parents about continuing exercises between therapy sessions.
What does advice and education involve?
Education and advice will be adapted to meet the needs of each individual and therefore can be completed for almost anyone. However we can also offer group education sessions for families and carers affected by similar health care issues such as
asthma
or
cystic fibrosis
classes.
Advice and education session may involve:
Information on the disease (epidemiology, aetiology, pathophysiology, prognosis)
Management of the disease (risk factors and how best to manage and control exacerbations and deteriorations)
Correct usage of equipment (e.g. hoists, wheel chairs and inhalers)
What are the advantages of advice and education?
There are many advantages of becoming an 'expert' patient or carer. Some of the main benefits are listed below.
Better disease management
Control risk factors
Increase confidence
Increase awareness of the benefits of different treatments
Reduce exacerbations of the condition
Slow the disease process
Help plan for the future
Help live a normal life style
Bookings
To find out any more information on Physio.co.uk's paediatric advice and education service or would like to make an appointment today, contact us by calling
0330 088 7800
or by emailing
office@physio.co.uk
. You can also make appointments online by using our
online booking system