What is somatosensory impairment?
Somatosensory impairment is any form of impairment affecting one's capability to efficiently and accurately process sensory information received by sensory receptors in the skin. Somatosensation refers to sensations perceived by the skin. Effective somatosensation means being able to distinguish temperature, feel light touch, feel pain, and being able to determine the sharpness of an object. Somatosensory impairments can affect any part of the body, for example the feet or arms.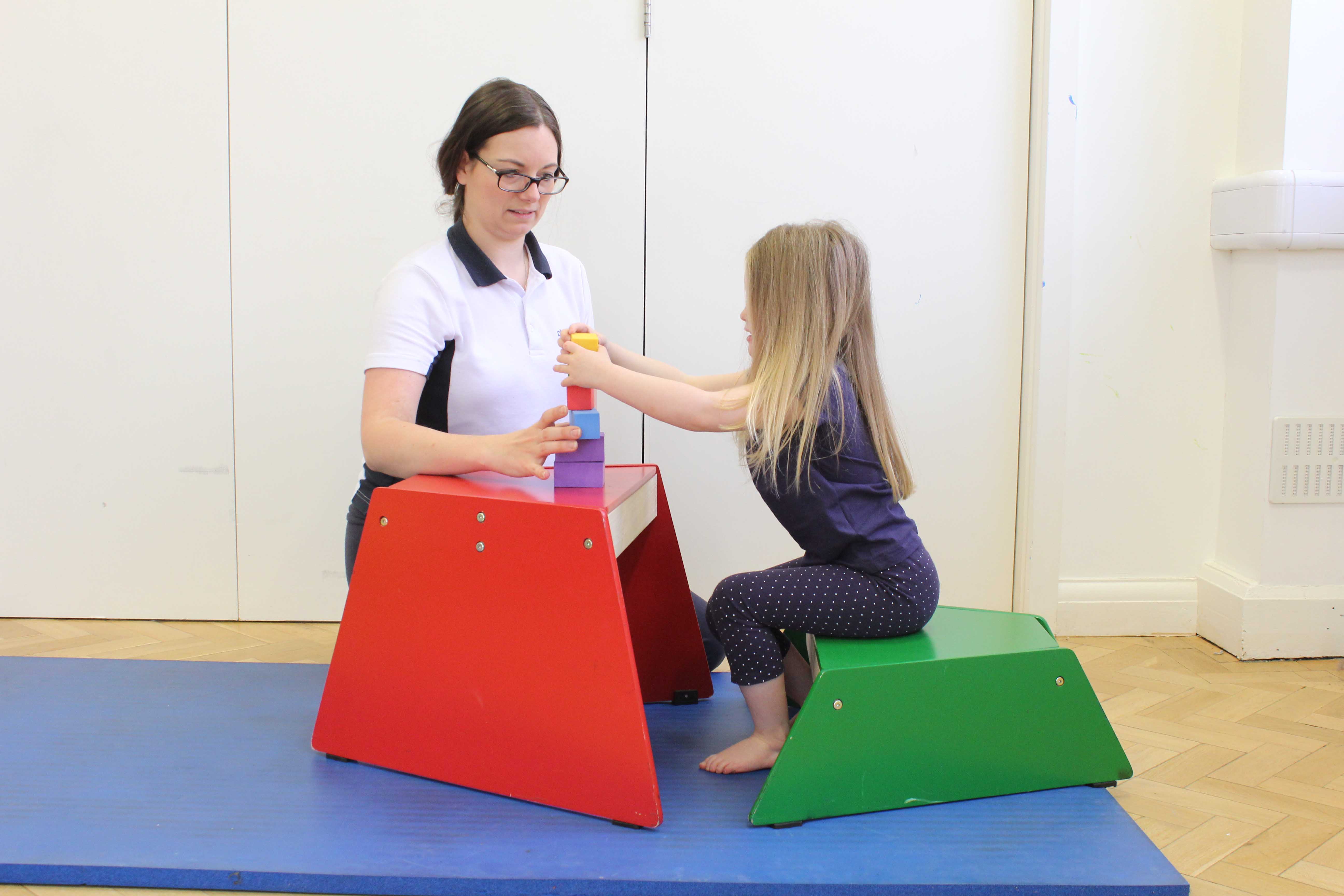 Above: Developing sensory understanding through active play assisted by a physiotherapist
What causes somatosensory impairment?
Somatosensory impairment can be a long-term condition lasting a number of years, or an acute condition lasting a few days, depending on the cause of the impairment. Damage to areas of the brain involved with somatosensation, and/or damage to sensory receptors or the nerve pathways can cause somatosensory impairment. Conditions such as cerebral palsy, nerve injury or laceration, stroke, and nervous system disorders for instance spinal cord and brain injury, can result in somatosensory impairment.
What are the symptoms of somatosensory impairment?
Symptoms of somatosensory impairment include:
numbness
pins and needles / tingling
pain (affecting daily activities such as walking)
reduced sensation in one or more areas of the body, (unable to develop tactile sensation, for example tell the difference between cloth and fur)
Symptoms will differ greatly according to the severity of the injury or condition.
What can physiotherapy do to help?
Physiotherapy treatments can help improve your child's ability to interpret, differentiate, and perceive sensations to the skin in a more effective and accurate way. At Physio.co.uk our specialist therapists will provide a thorough assessment before tailoring a treatment programme unique to your child's needs. This will likely including somatosensory retraining techniques such as:
Direct verbal and visual feedback
Massage
Summary
Somatosensory impairment affects one's ability to effectively process sensory information received by the skin's sensory receptors. It can affect one's ability to feel pain, light touch, and determine temperature. It can be caused by a number of conditions including, stroke, cerebral palsy, and brain injury. Symptoms include numbness, pain, and being unable to determine the position of a limb in space. Physiotherapy can help improve somatosensory impairment. To arrange an appointment with Physio.co.uk call now on
0330 088 7800
or for more information please
contact us
.