Serial casting is a pain-free procedure that helps to increase
range of movement
at any given joint by holding it in a position of stretch. It is commonly used in conjunction with
botox injections
that paralyse the muscles and allow them to be stretched.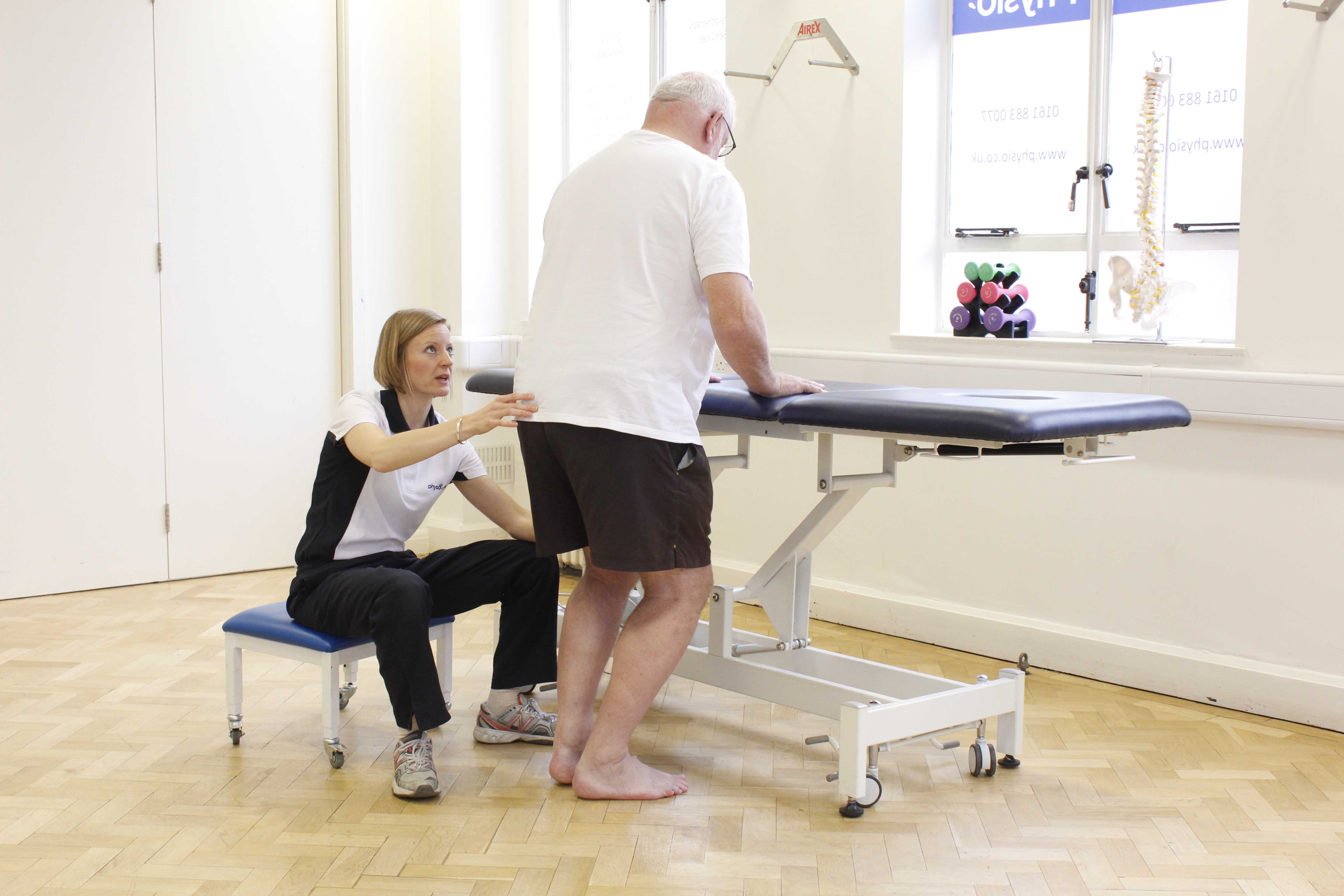 Above: Mini squats to develop functional strength and fine motor control of the lower limbs under supervision of a neurological physiotherapist
Your neurological physiotherapist will firstly assess
range of movement
and then produce a splint that is made to fit the individual. The cast will hold the limb in the maximum position of stretch that is comfortable. For example, individuals with
neurological conditions
often have tight flexor muscles behind the knee or in the elbow. This means it can be difficult to straighten the knee or the elbow. A series of casts can be made to stretch the muscles and over time, this will help to straighten these joints and improve
functional ability
. The casts will be made with a gradual increase in angle and stretch so that greater
range of movement
is achieved comfortably. Your physiotherapist will show you how to wear and position the limb while wearing the cast and also stretches to carry out when the splint is removed.
For more information about serial casting, please use the links below or contact Physio.co.uk today to speak to a neurological physiotherapist or to make an appointment, by calling us on
0330 088 7800
. You can also
book appointments online
.