At Physio.co.uk our physiotherapy service is very patient focused, with an aim to treat the patient holistically in order to address the root of any clinical issues. This way we can be sure that treatment will provide lasting benefits and provide you with the foundation to minimise of avoid similar injuries in future.
Some injuries and conditions are complex and require more than one kind of health professional to completely resolve. In such instances we will refer you to another healthcare specialist to complete or compliment your treatment. Where possible we try to provide you with a complete one-stop service, to avoid unnecessary delays and miss-communication between health providers. Consequently we employ the below specialist therapists whom can treat you independently or in conjunction with your physiotherapist.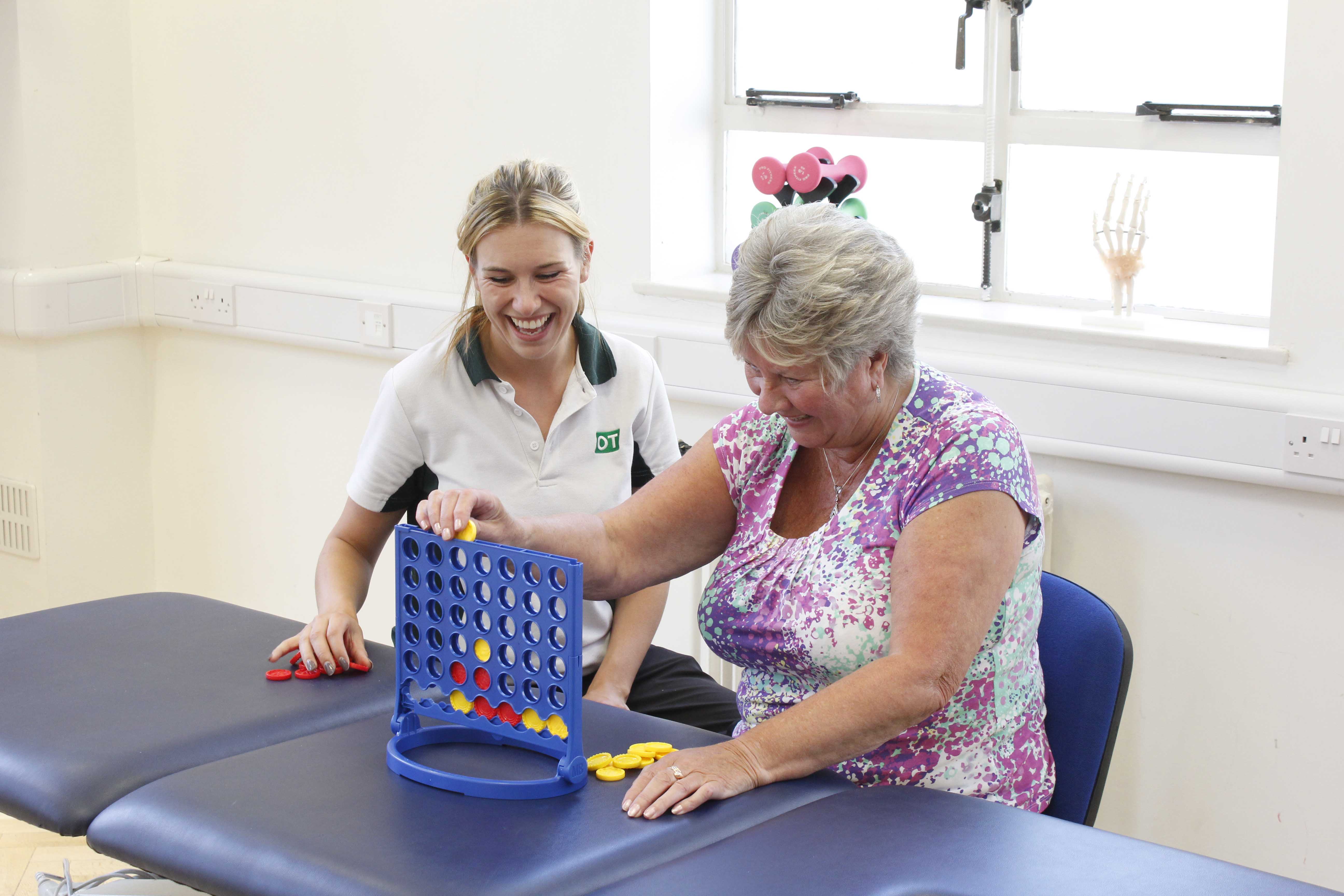 Above: Occupational therapist supervising functional fine motor skill exercises
Occupational Therapists
Manchester OT
provides a private occupational therapy service in Greater Manchester, Cheshire and Merseyside. Our specialist occupational therapists have experience providing a wide variety of services to individuals with many different conditions. Manchester OT aim to provide an effective occupational therapy service to respond quickly to client's needs and allow them the best opportunity to realise their potential.
Podiatrists
Manchester Podiatry
provide a clinic based podiatry and chiropody service in Manchester City Centre, Sale, Macclesfield and Cheshire. We also provide a home visit service throughout Greater Manchester and Cheshire. Our podiatrists have a wealth of experience in treating a wide range of conditions affecting the foot and lower limb. The podiatrists at Manchester Podiatry treat adults, children and the elderly. Manchester Podiatry can provide you with specialist podiatry services whether you are a professional athlete or you have a neurological condition affecting your feet.
Speech and language therapists
Manchester SLT
provide private speech and language therapy throughout Greater Manchester and the surrounding area. Our specialist speech and language therapists provide assessments, treatments and reports or adults and children with a broad range of speech and language problems. Assessments and treatment sessions can be provided at one of our clinics, at your home or at your school.