Serial casting is the provision and use of a number of casts that are worn on the limb in order to stretch the joint and increase
range of movement
.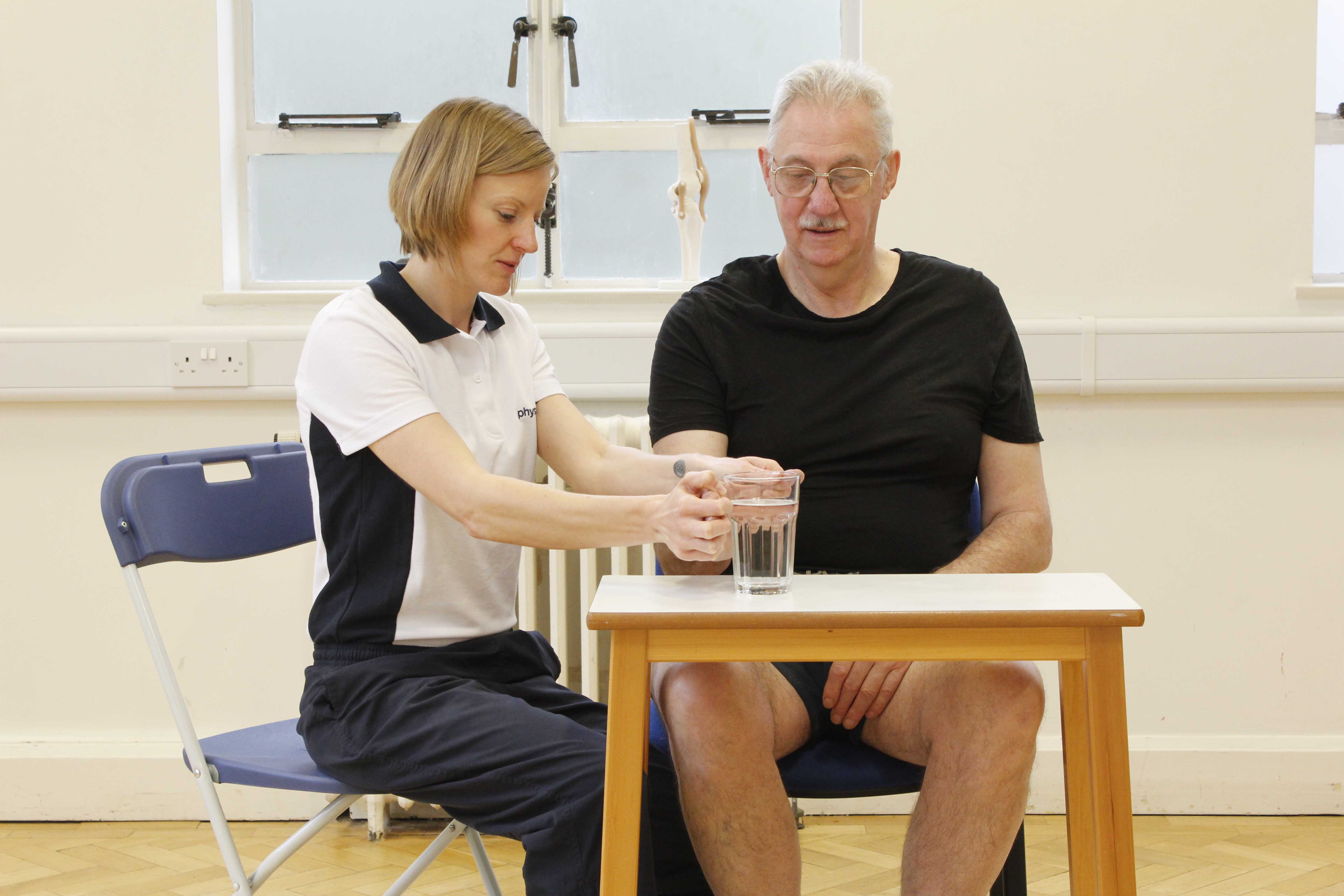 Above: Functional movement rehabilitation exercises supervised by a specialist neurological physiotherapist
In order to make a cast a specialist physiotherapist will firstly assess your range of movement when your leg or arm is resting. They will then manually stretch the limb to find out how the muscles respond to being passively lengthened. The limb will be cast in a position that stretches the muscles and joint but that is comfortable for the individual. Serial casting works by holding the limb in a position of stretch for a prolonged period of time. The properties of the muscle change and adapt to their new position and over time, a greater
range of movement
is achieved.
Evidence shows that the prolonged stretch provided by a serial cast increases muscle fibre and tension length via an increase in serial sarcomeres in the muscle tissue. Sarcomeres are the basic unit of a muscle that contract and relax to enable movement of the limb. The muscle tissue unfolds and there is realignment of collagen fibres within the connective tissue which stimulates growth of muscle. It is important that the stretch is maintained by a cast as the muscle will re-shorten unless the stretch is maintained.
Serial casting can be very useful to bring toes up towards you and to straighten knees, elbows, wrists and hands. Serial casting not only improves the aesthetic appearance of the limb but with intensive physiotherapy it can help improve
functional activity
and quality of life.
If you would like to find out more about how serial casting works please use the links below or contact us on
0330 088 7800
, for more information or to book an appointment.