What is paediatric joint inflammation?
Paediatric joint inflammation is when children's joints become swollen, hot or red. Paediatric joint inflammation is commonly a result of joint pain, but it can also be a result of less common conditions such as juvenile arthritis.
Juvenile arthritis is arthritis which affects children. It can affect multiple joints and may last for years, although most children are recovered by adulthood. Joint inflammation can have a limiting effect on the child's activity, so it is important that it is treated.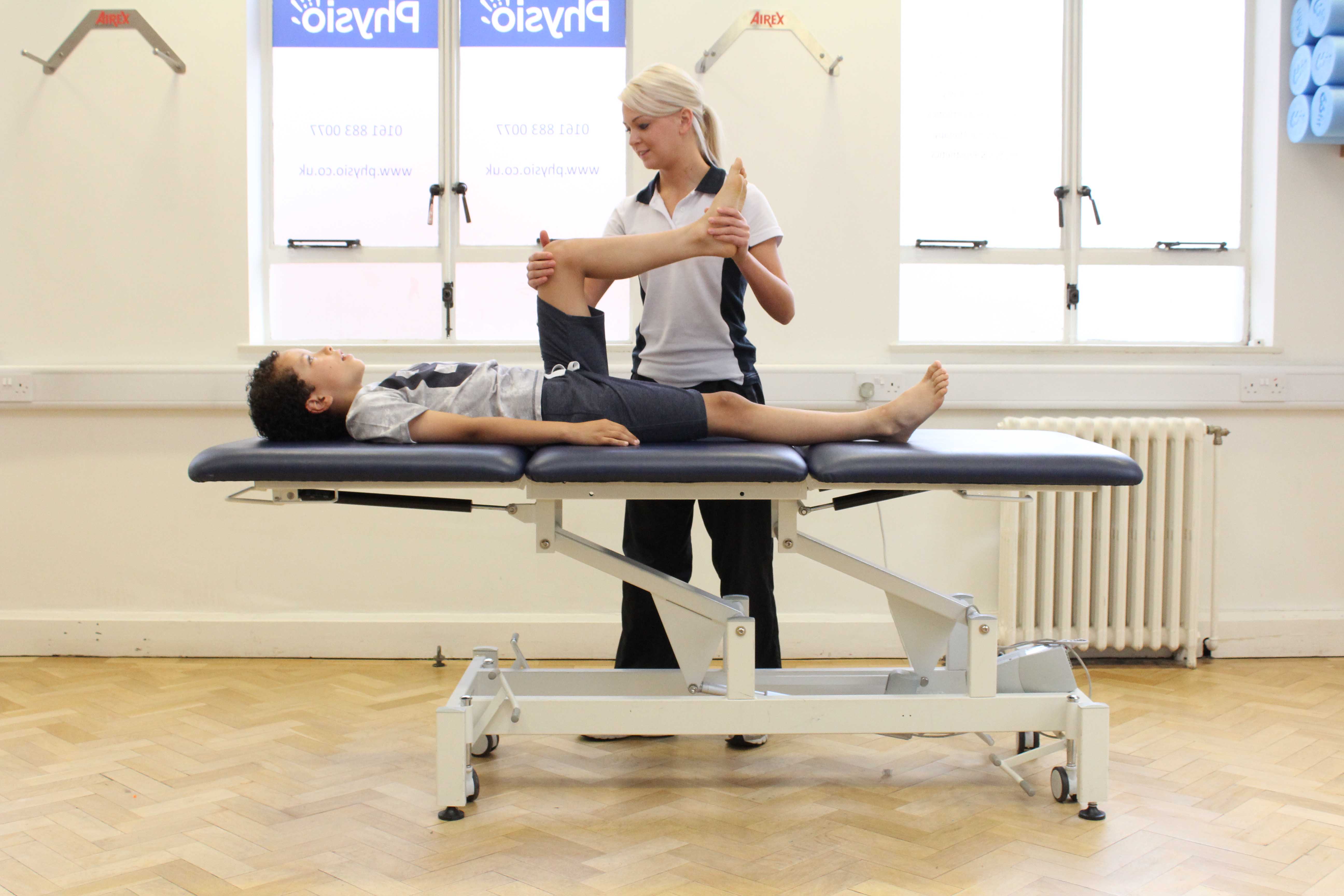 Above: Passive joint mobilisation stretches
What causes joint inflammation in children?
Joint inflammation in children is commonly due to joint pain as a result of trauma, overuse, hypermobility or poor posture. However paediatric joint inflammation could also be a result of infection or inflammatory conditions such as juvenile arthritis.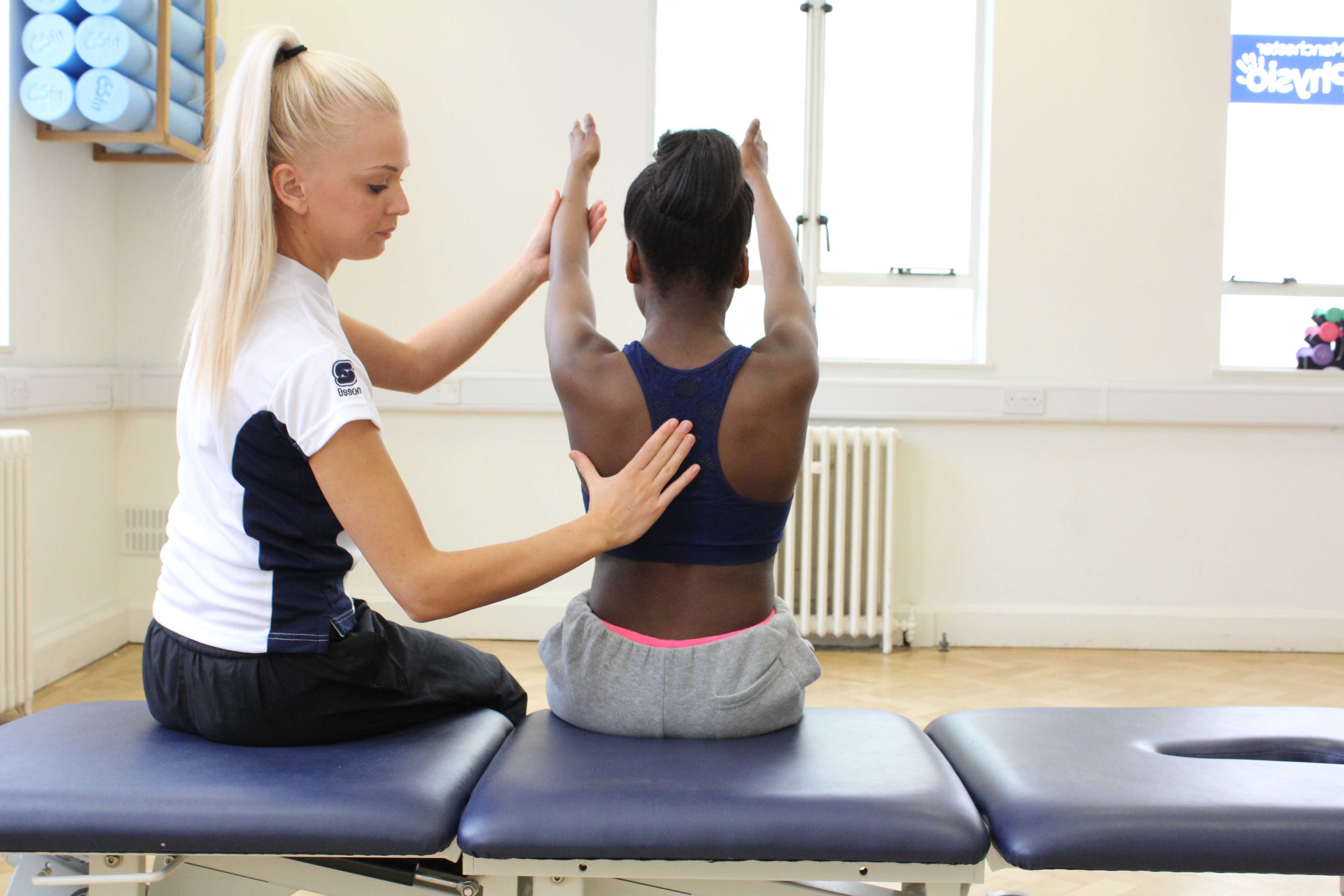 Above: Assessing range of movement in an inflammed joint
What are the symptoms of joint inflammation in children?
Symptoms of paediatric joint inflammation include:
Swollen, red or hot joints
Joint stiffness especially in the morning
Recurrent pain in one or more joints
Movements of joints become more difficult
In systemic cases rashes, fever and swollen glands
What can physiotherapy do to help children with joint inflammation?
Our team of specialist paediatric physiotherapists will aim to address the underlying cause of the joint pain such as weak or tight muscles or poor posture. The physiotherapist may provide advice on pain management techniques, provide exercises to strengthen muscles and give advice on long term management and injury prevention. If the cause of the pain is not identifiable or appears to be systemic in nature (e.g. several joints affected) the physiotherapist may recommend referral back to a doctor in order to confirm a diagnosis or rule out serious illness before offering treatment.
Summary
Paediatric joint inflammation can be painful for a child and affect every day function. In most cases physiotherapy can help to treat the problem but it can be more serious in some cases so early diagnosis is needed. Physiotherapy can help to improve paediatric joint inflammation.
To arrange an appointment with
Physio.co.uk call now on 0330 088 7800 or for more information please contact us
.