What is trigger point therapy?
Trigger point therapy is a neuromuscular therapy designed to speed up recovery from injury, correct muscular imbalances and relieve
pain
. Your physiotherapist will stretch the muscle and then apply pressure to areas of muscle tightness or 'knots'. This helps to relive muscle tension and promote healing.
Above: Trigger point therapy helps to decrease tension and impovers the re-alignment of muscle fibres to impove circulation.
How does trigger point therapy help?
Inflammation
occurs when a muscle is injured. The body recognises this and this causes
pain
which makes you protect the muscle to prevent further damage. The pressure of trigger point therapy 'reprograms' the neuromuscular system so that pain decreases. This encourages the muscles to return to their normal state. This promotes healing as the
inflammation
decreases and the individual experiences reduced
pain
and tightness.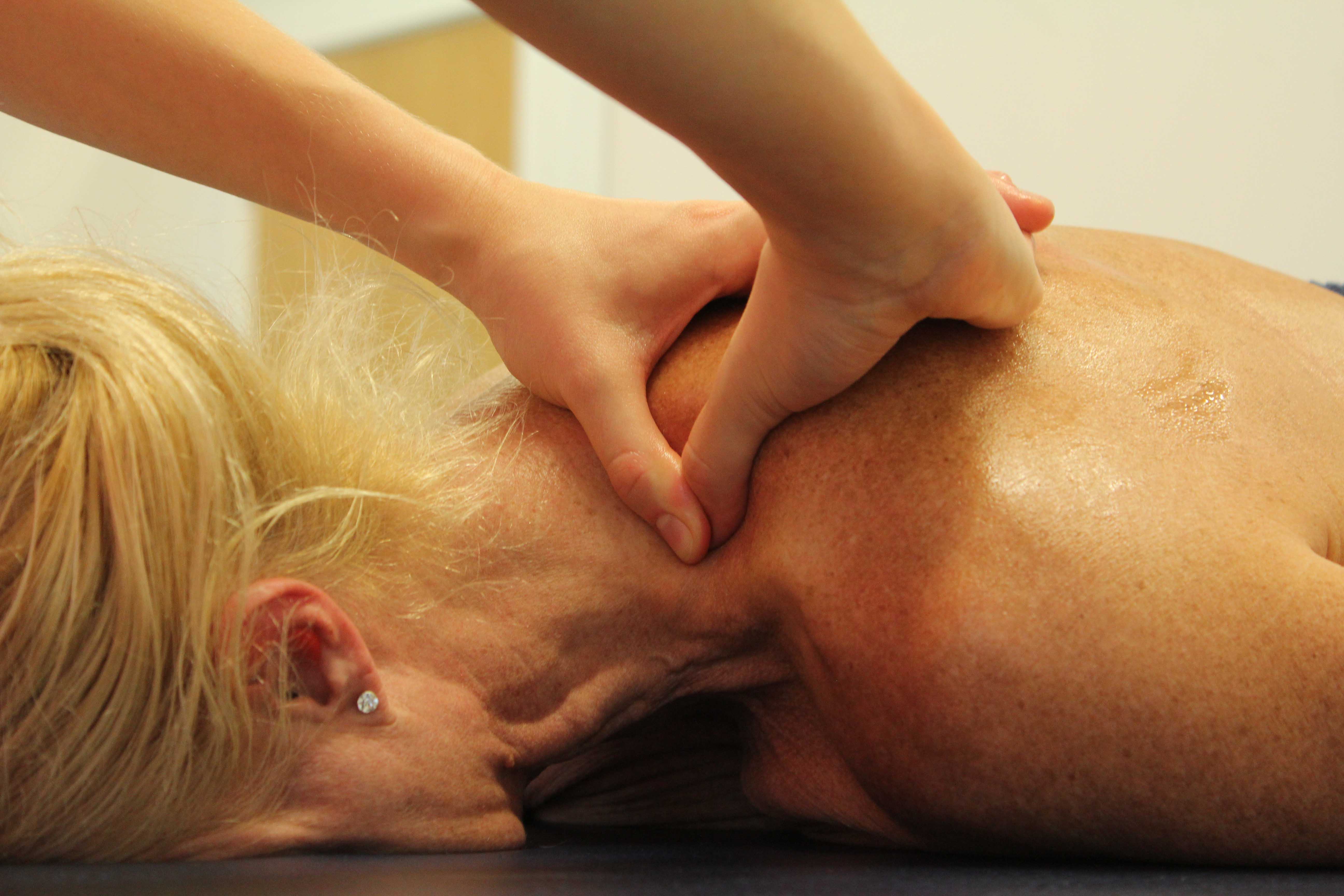 Above: There are a number of trigger point areas situated around the upper back and neck area which are associated wth poor posture.
Who benefits from trigger point therapy?
Trigger point therapy can be beneficial for conditions including:
Muscle injury
Muscle tightness
Repetitive strain injury
To arrange an assessment with Physio.co.uk please
contact us
or call
0330 088 7800
. You can also
use our online booking system
to make an appointment online today.