What is postural drainage?
Postural drainage is a technique used to mobilise large amounts of secretions in people with
respiratory conditions
. Postural drainage relies on the effects of gravity to drain the secretions (phlegm) from one or more lung segments into the central airways where it can be removed via huffing or coughing techniques.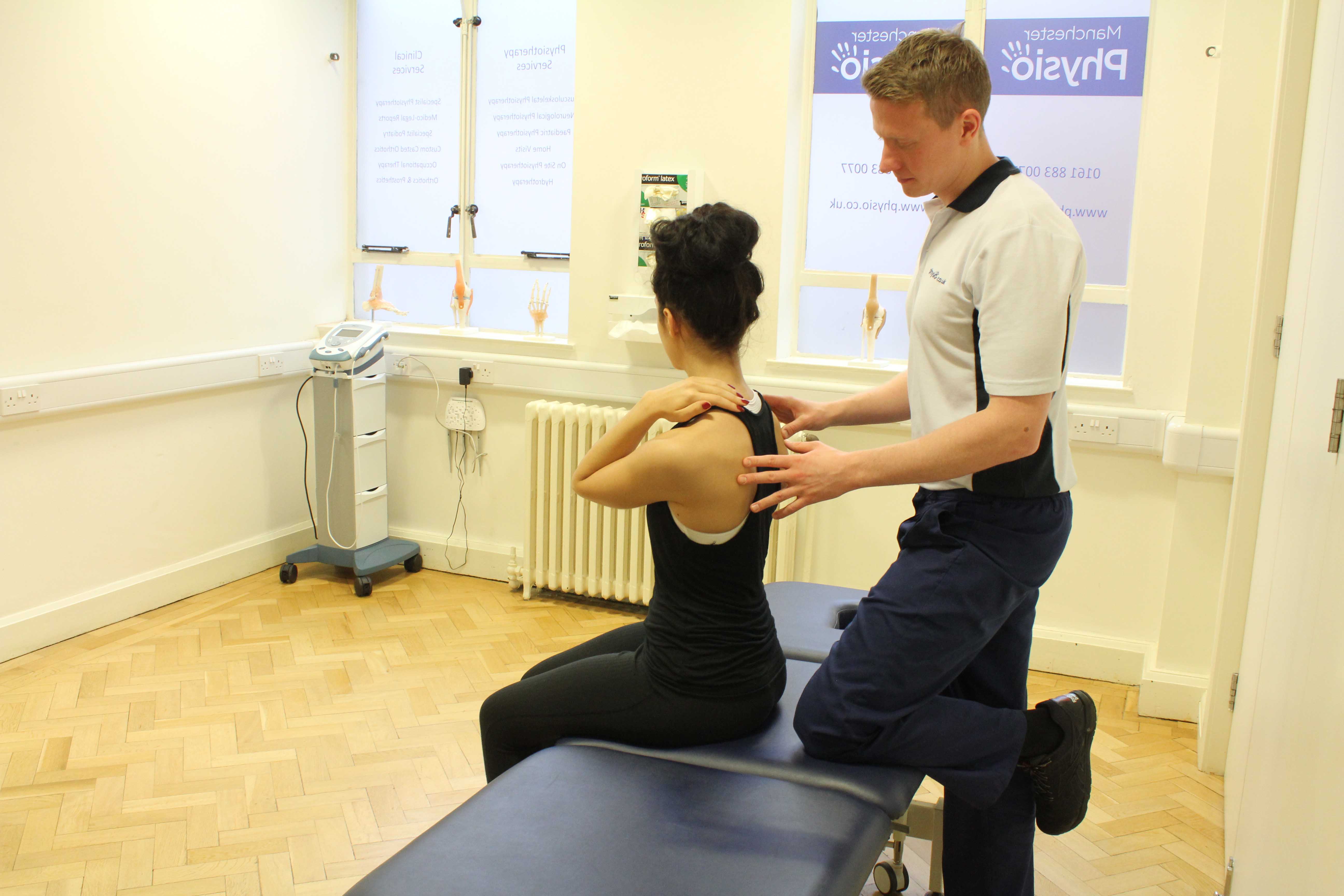 Above: Active cycle of breathing exercises supervised by a specialist physiotherapist
Your respiratory physiotherapist will listen to your chest through
auscultation
to determine the most appropriate positions to use, each position is held for approximately 10 minutes.
Positions
used will also depend on any
pain
you may be suffering with, and any respiratory difficulties caused by a change of position. Depending on your unique set of problems, the physiotherapist will be able to decide which positions will be the most beneficial to you.
What are the benefits of postural drainage?
Postural drainage has a number of benefits for patients, these include:
Removal of secretions minimises the risk of developing a chest infection
Can also help improve respiratory function
Can be used in combination with manual physiotherapy techniques
Coherent patients can use principles themselves to gain benefits within their homes
Requires little active involvement from patient
Less invasive than manual respiratory physiotherapy techniques
Who would benefit from postural drainage?
Postural drainage will be beneficial for many patients suffering from
respiratory condition
in which excessive secretions are present. These conditions may include:
If you have a respiratory condition and would like an assessment to find out whether physiotherapy may be beneficial to you, please call Physio.co.uk on
0330 088 7800
. Alternatively, you can also book appointments online using our
online booking system