Prostate surgery primarily involves surgical procedures that treat problems associated with the prostate. The most common problems men experience are prostate enlargement and cancer of the prostate. Symptoms that occur as a result of prostate problems include difficulty passing urine,
pain
when urinating, blood in the urine and frequent urinary tract infections. Prostate surgery can either involve the removal of part of the prostate (
transurethral resection
) or removal of the entire prostate (
prostatectomy
). Prostate surgery is critical in the attempt to cure cancer of the prostate and to significantly reduce symptoms associated prostate enlargement.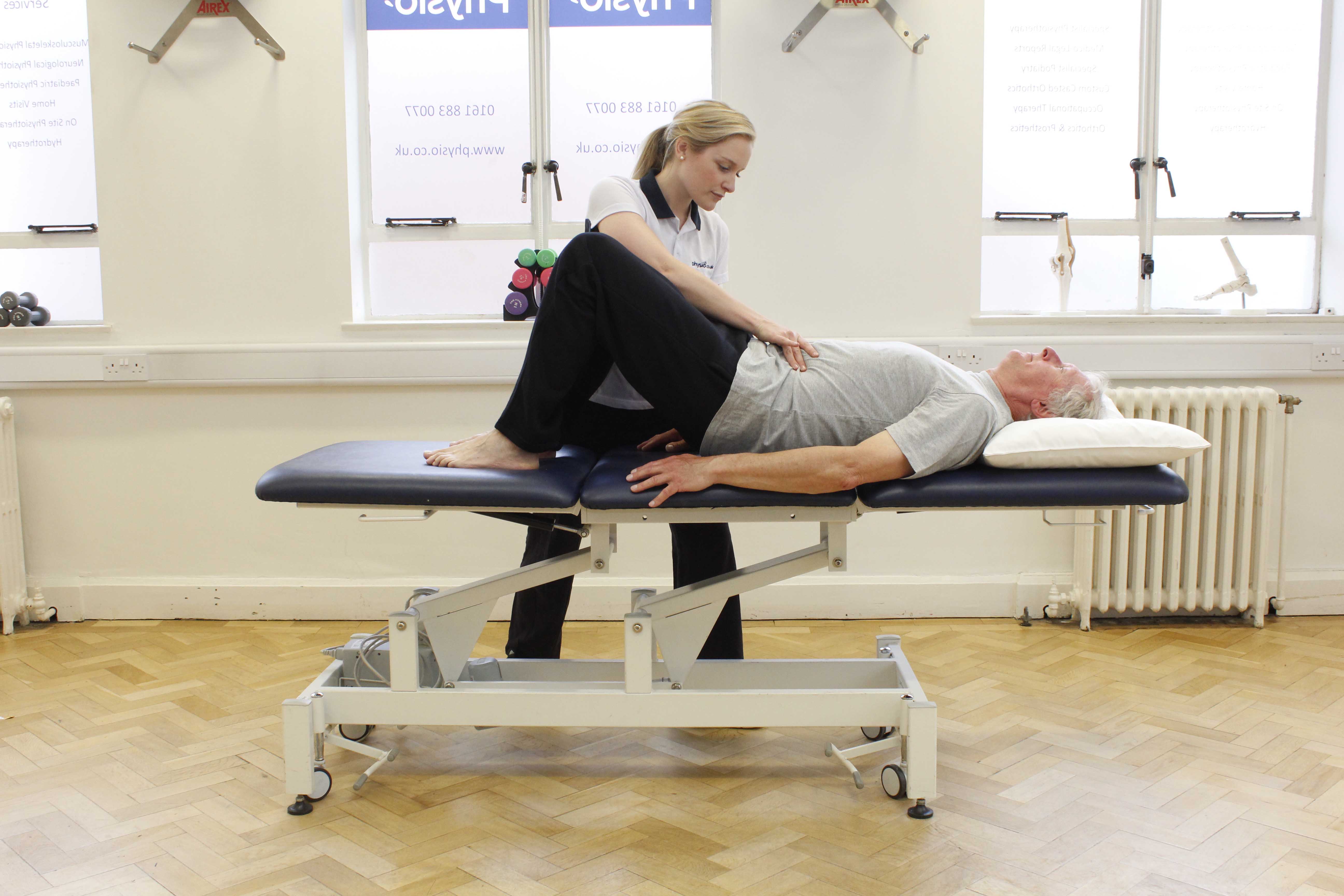 Above: Improving abdominal and pelvic muscle control with assistance from a specialist physiotherapist
What does physiotherapy with Physio.co.uk help with after prostate surgery?
Physiotherapy with Physio.co.uk is recommended after prostate surgery to maximise the success of the surgery, prevent the likelihood of future problems and to help you achieve a full or near to full recovery. Physio.co.uk provides a personal physiotherapy programme that will get you back doing what it is you love the most whether it is your job, hobby or sport.
For more information or to arrange an appointment please contact us and call Physio.co.uk now on 0330 088 7800
. You can also
make appointments with us online
today!