Hydrotherapy involves carrying out active and passive movements in warm water to increase circulation, which helps ease
pain
and loosens up
stiff muscles and joints
. At Physio.co.uk, our specialised physiotherapists use hydrotherapy to treat painful muscles and joints which include:
Headaches
Pain following surgery
Fractures or soft tissue damage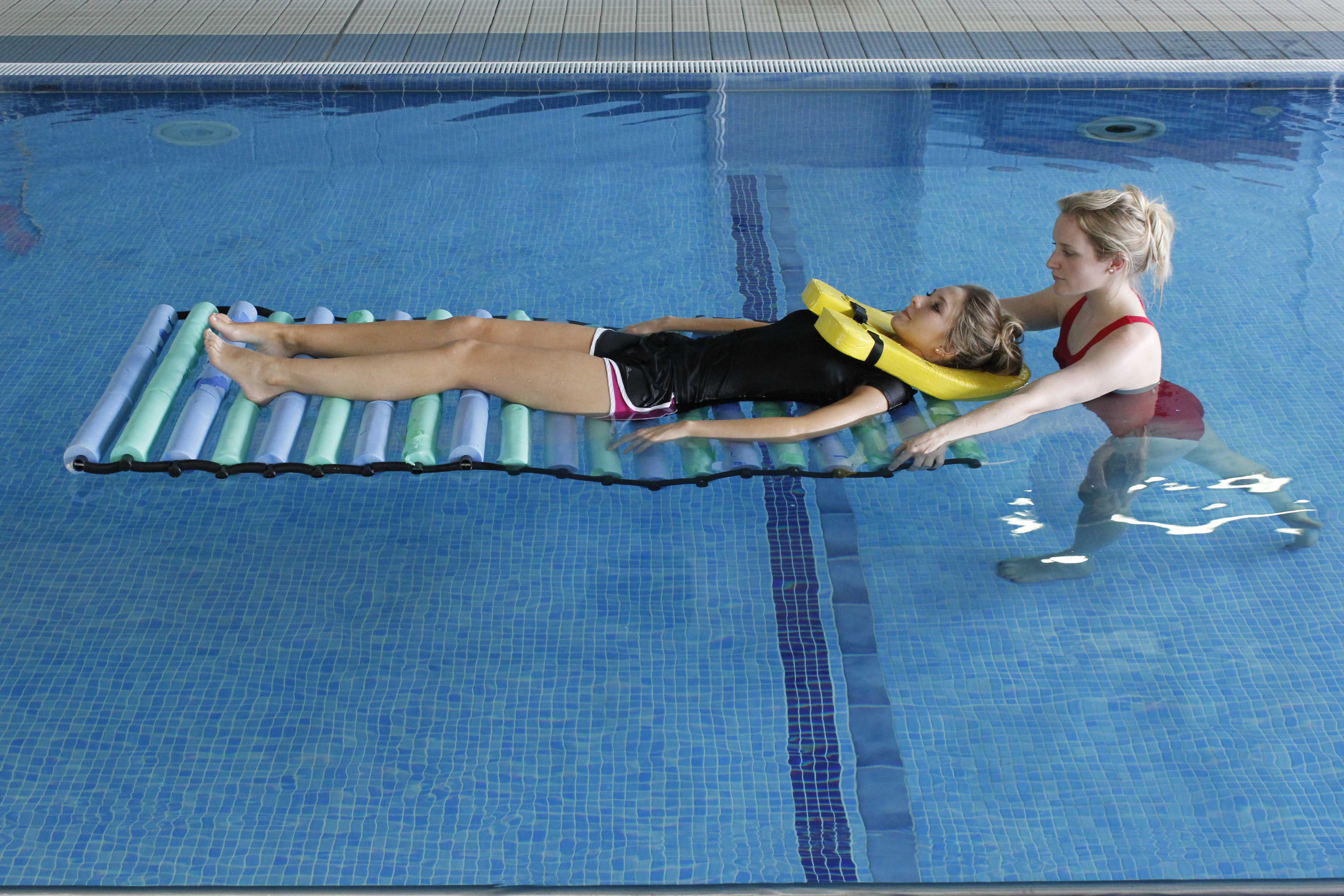 Above: Hydrotherapy exercises assisted by a specialist physiotherapist
The buoyancy of the water places less stress on the joints and the warm water relaxes tense muscles and improves
range of movement
. The hydrostatic pressure of the water also helps to reduce
swelling
and post exercise pain. Using hydrotherapy as part of your treatment can lead to benefits including:
Our physiotherapists at Physio.co.uk have access to a specialised hydrotherapy pool. For more information about the hydrotherapy services that we offer please
click here
. If you would like to book an appointment for hydrotherapy, please call Physio.co.uk on
0330 088 7800
or alternatively,
make your appointment online
today!