What is reduced proprioception?
Reduced proprioception is when the proprioceptors do not work properly to receive and send information about the environment to the brain. Proprioception is important as it can prevent us from injury, proprioception provides us with information about the movement and positioning of our body, head, arms and legs, the proprioceptors can trigger protective reflexes that prevent any injury occurring.
What is proprioception?
Proprioceptors are the specialised sensory receptors on nerve endings found in muscles, tendons, joints and the inner ear. Proprioceptors detect subtle changes in the environment, movement, position, tension and force, the main function of proprioception is to prevent injury.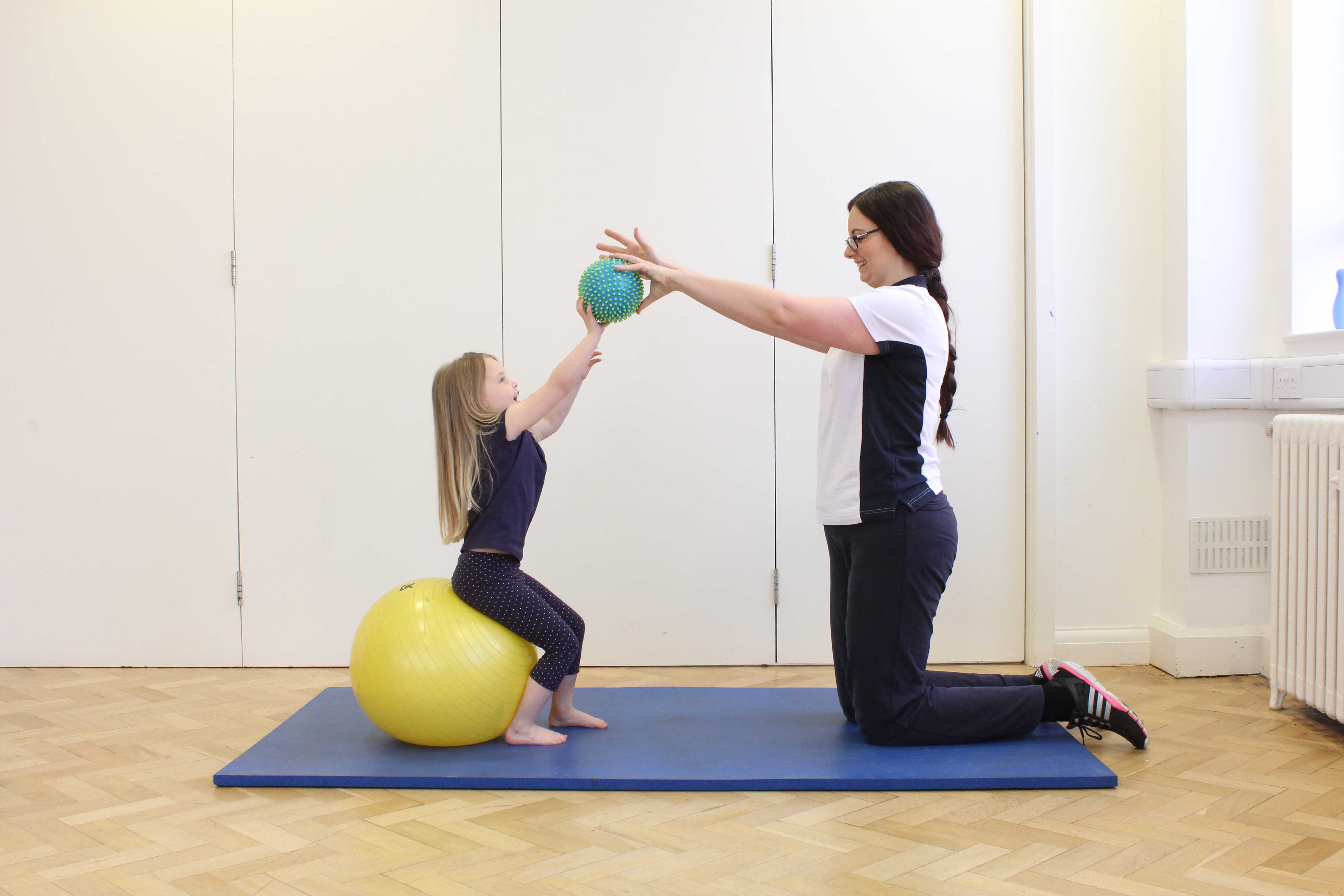 Above: Toning and strengthening exercises supervised by an experienced physiotherapist
What are the common reasons for decreased proprioception?
There are many reasons that can or will cause a person to have decreased proprioception these include:
Neurological (brain)
Muscular
Sensory
Degenerative
How can physiotherapy benefit you?
Physiotherapy can be beneficial for a decrease in proprioception in the following ways:
Help to improve your sensation.
Help to maintain muscle strength.
Help to prevent muscle wasting.
Reduce your risk of falling.
Reduce your risk of injury around your home.
Help to maintain postural stability both sitting and standing.
Provide you with advice and guidance on coping.
Help you to gain confidence.
Our specialist Neuro physiotherapists at Physio.co.uk will help to improve your decrease in proprioception.
What physiotherapy treatments help people with a decreased proprioception?
There are various treatments that physiotherapists may carry out for people with decreased proprioception. A structured program tailored to your needs will be developed between you and your physiotherapist so that you get the most out of your treatment. Your treatment at Physio.co.uk may involve:
Injections into the affected area to reduce abnormal sensation
Summary
Decreased proprioception is when there is a reduction in the sense that tells the body where you are in space, it includes the awareness of posture, weight, movement, and limb position in relation to our environment and according to the other parts of our body. Physiotherapy is beneficial for people with a decreased proprioception resulting from a neurological problem.
To book an appointment at Physio.co.uk or for further information on how we can help you to improve your decreased proprioception, please call
0330 088 7800
.