Research has shown that constraint induced movement therapy or CIMT can significantly improve a person's upper limb function leading to increased amount of use as well as improved quality of movement of the weaker arm.
Your CIMT programme will be tailored to meet your individual needs and benefits include:
CIMT is an intense form of therapy with long term success but commitment to the program is vital in order to get the most out of your treatment. Following CIMT therapy people often go on to make significant improvements in hand function which can have a profound effect on
independence
with
everyday activities
and quality of life.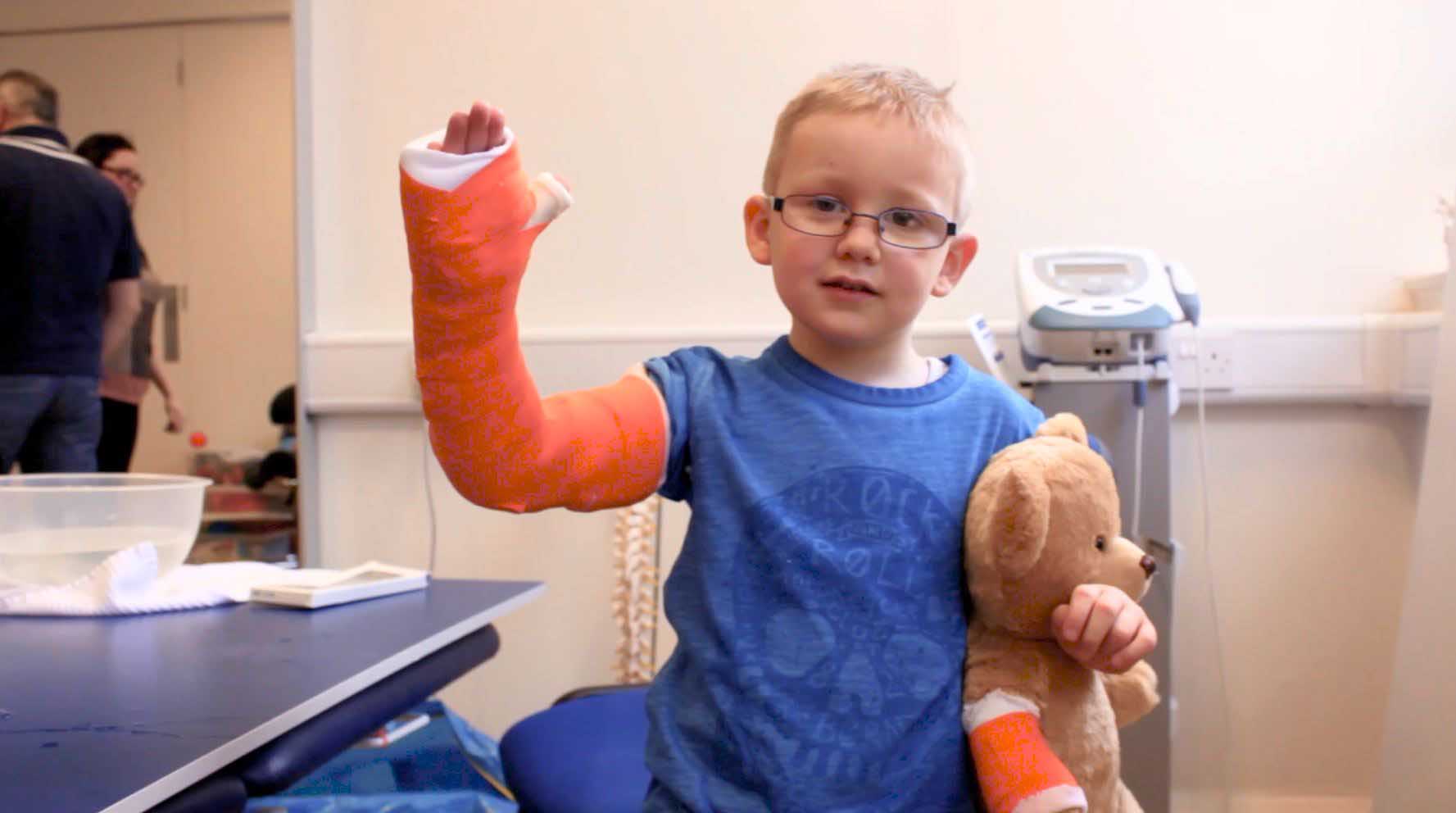 Above: Our CIMT programme can help change a childs life enabling them to become more confident in using their affected limb.
To find out whether CIMT can benefit you please call
0330 088 7800
to speak to one of our specialist neurological physiotherapists