Tarsal Coalition Resection Surgery
Tarsal coalition surgery is used to separate joined bones in the midfoot or hind foot.
Tarsal coalition is an inherited condition affecting the foot that is present from birth.It is basically when two bones that should be separate have fused together during the stage in life when the bones "ossify" (turn from cartilage to bone). This is why the condition usually becomes apparent and painful in adolescence when the bones assume the stiff nature apparent in adult life.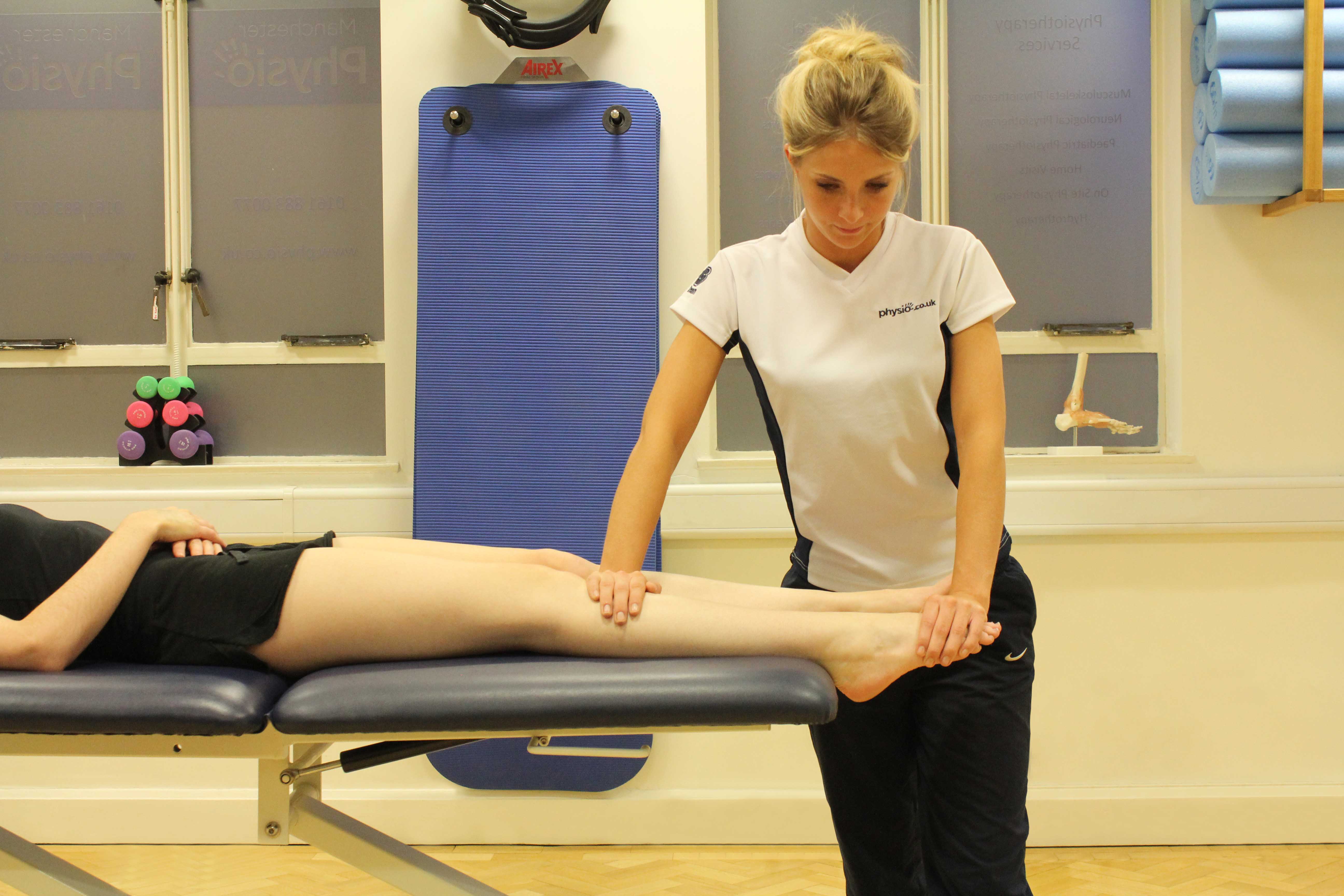 Above: tarsal-tunnel-syndrome
Often tarsal coalition is wrongly diagnosed as ligamentous or muscular pain; it is not until a full assessment is carried out that tarsal coalition is discovered. People with tarsal coalition lack flexibility in the foot, which causes abnormal stresses and movement patterns.A patient with tarsal coalition often presents with a "flatfoot" deformity, non-surgical treatment may involve arch supports to realign the foot, or immobility for a period of time with a boot. If pain remains, surgery to remove connecting bone may be advised.
Surgery involves the removal of the coalition, following which the resultant gap is filled by muscle or fat to prevent reformation.
Physiotherapy is important following surgery to reduce any pain and swelling round the incision site, increase range of movement and return the patient to full function as quickly and effectively as possible.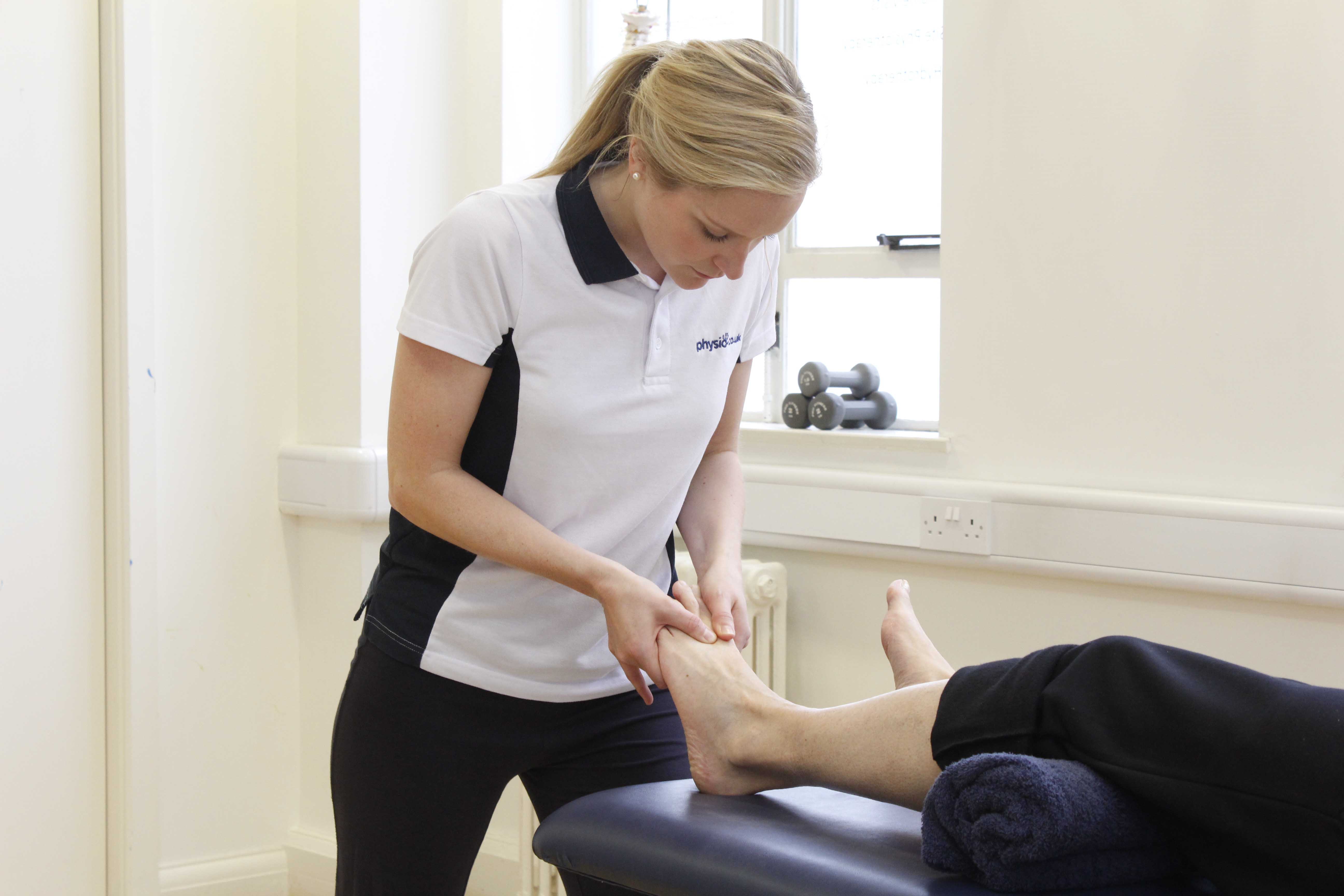 Above: Dynamic stability exercises for the foot and ankle
Symptoms following tarsal coalition surgery
Following surgery you should expect some residual pain and swelling around the incision site. Our physiotherapists advise rest and use of ice (Cryotherapy) initially.
Physiotherapy following tarsal coalition surgery
0-2 weeks
Ice and elevation of foot are important to promote healing and decrease pain and residual swelling. It is likely you will be placed in a surgical boot following your operation. You will be given crutches and advised to keep all weight off your foot to prevent movement and encourage healing. It is important to keep up the strength in the other joints of your legs; our physiotherapists will be able to provide you with a seated exercise program to keep up your strength and stamina.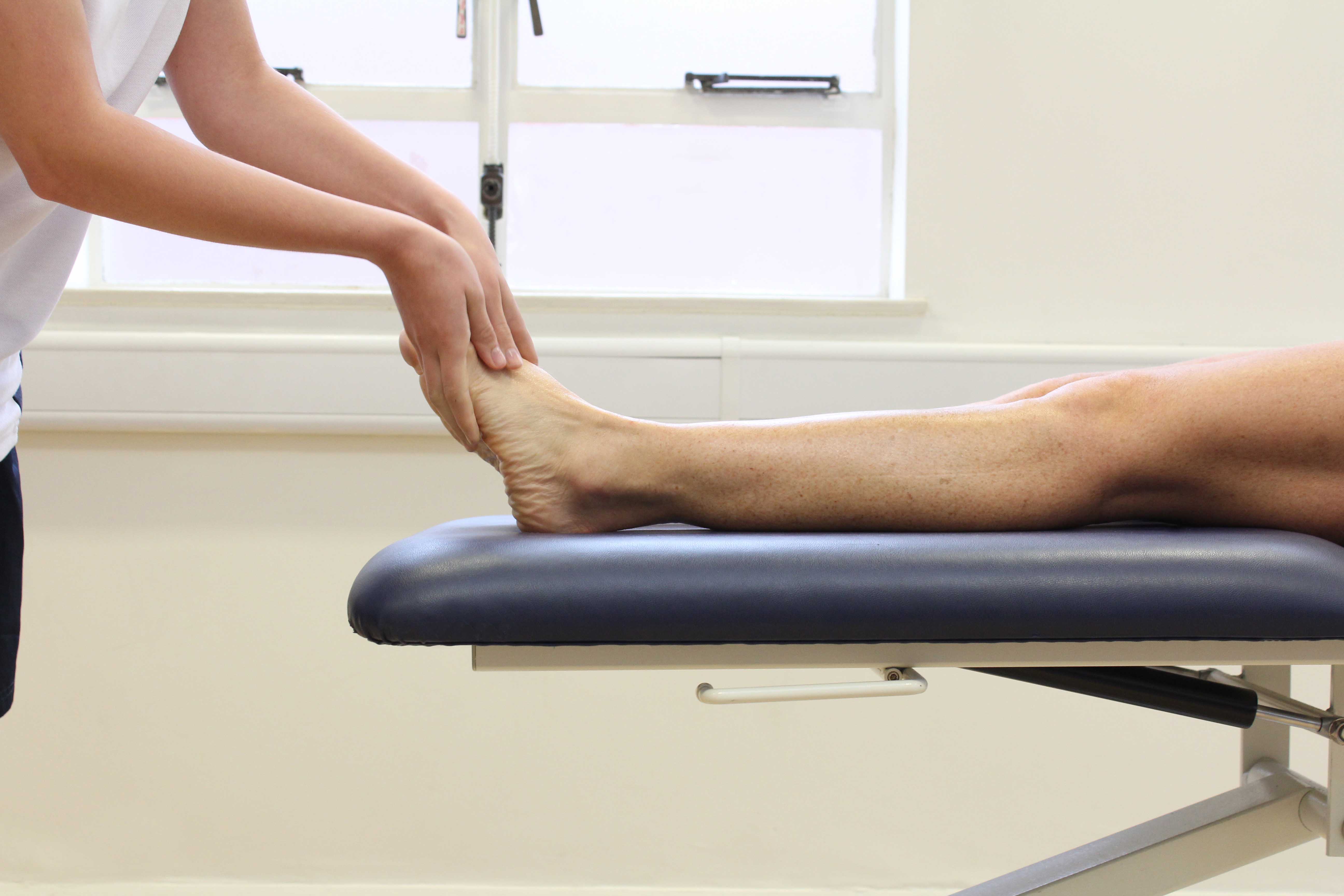 Above: Passive stretch of the achilles tendon
2-6 weeks
Whilst your surgical boot will remain, you will be able to begin putting some weight through your foot. You will remain on crutches and our physiotherapists will be able to teach you the technique you should be using. You will need to continue with your seated exercise programme prescribed previously.
6-10 weeks
Upon removal of your boot at 6 weeks, you will be advised to begin putting full weight through your foot. This may be painful to begin with and it is for this reason our physiotherapists will be on hand to advise the technique you should be using, the amount you should be doing, and how frequently you should be doing it.Our physiotherapists will be able to create you a personalised programme that seeks to achieve your personal goals. Active range of movement exercises in weight bearing will work on regaining range or movement effectively. Sessions within clinic will provide you with the opportunity to feedback any concerns or problems you may be experiencing. Physio.co.uk will work with you in eliminating these problems and returning you to full function as soon as possible.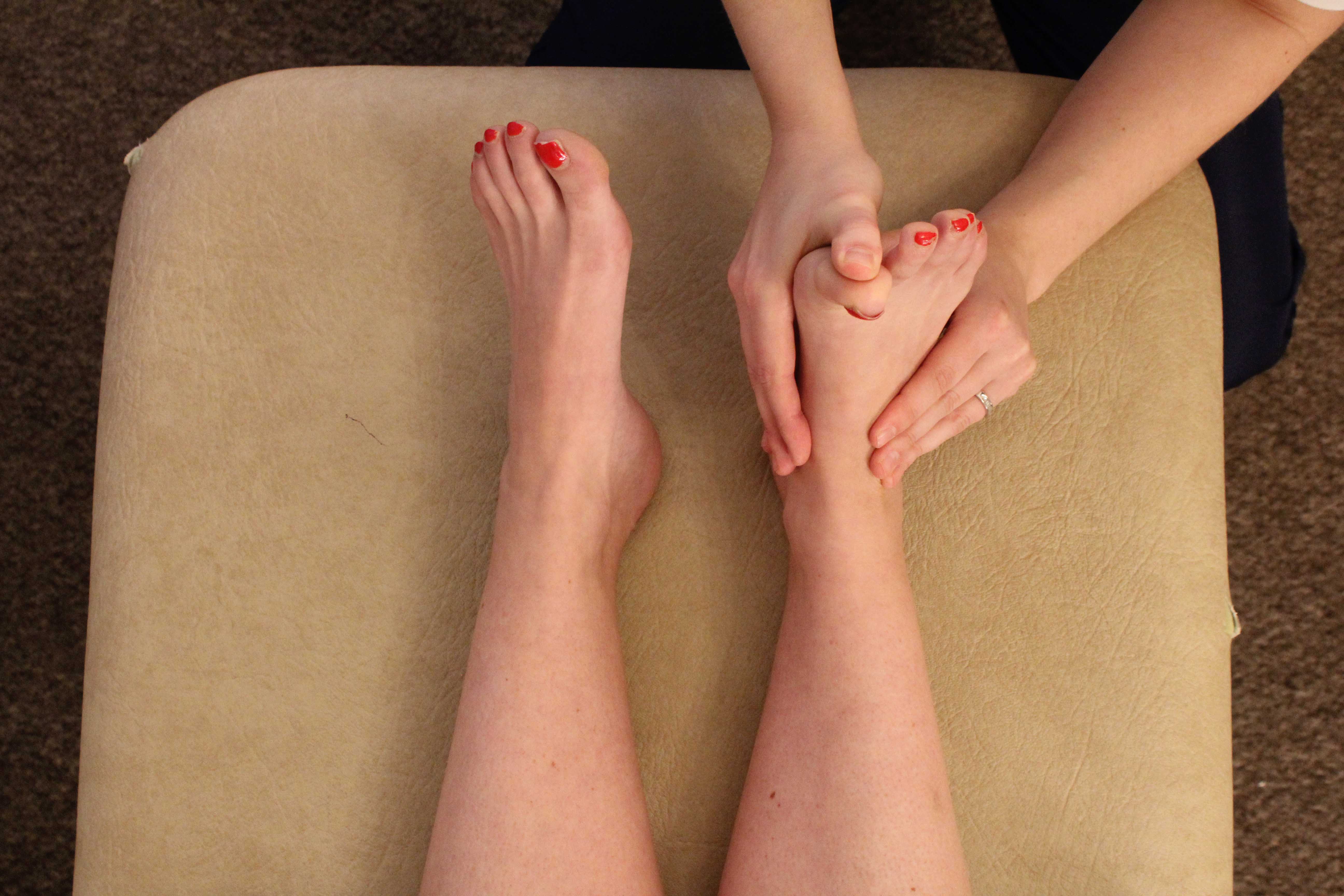 Above: mobilisations and stretches of the foot and ankle
Summary
Tarsal coalition may require surgery should non-surgical management fail to eliminate the pain. Surgery for tarsal coalition involves removing the connecting segment of bone in order to separate the bones then filling the resultant gap with either muscle or fat to prevent recurrence. Physiotherapy is important following tarsal coalition surgery to decrease pain and swelling in the early stages and regain range of movement and correct walking pattern in the latter stages.
Call Physio.co.uk now on 0330 088 7800 for more information or to book an appointment please contact us.