Dynamic Lumbar Stabilisation is a surgical technique performed to give the spine more stability to prevent damage through movement, yet still maintain some movement between joints. The aim of the surgery is to limit abnormal spinal movement and prevent nerve impingement to reduce pain.
Dynamic Lumbar Stabilisation is an alternative surgical procedure to Lumbar Fusion which completely restricts movement. The problem with fusion of the spine is that in the long term, extra stresses wear down spinal segments quicker.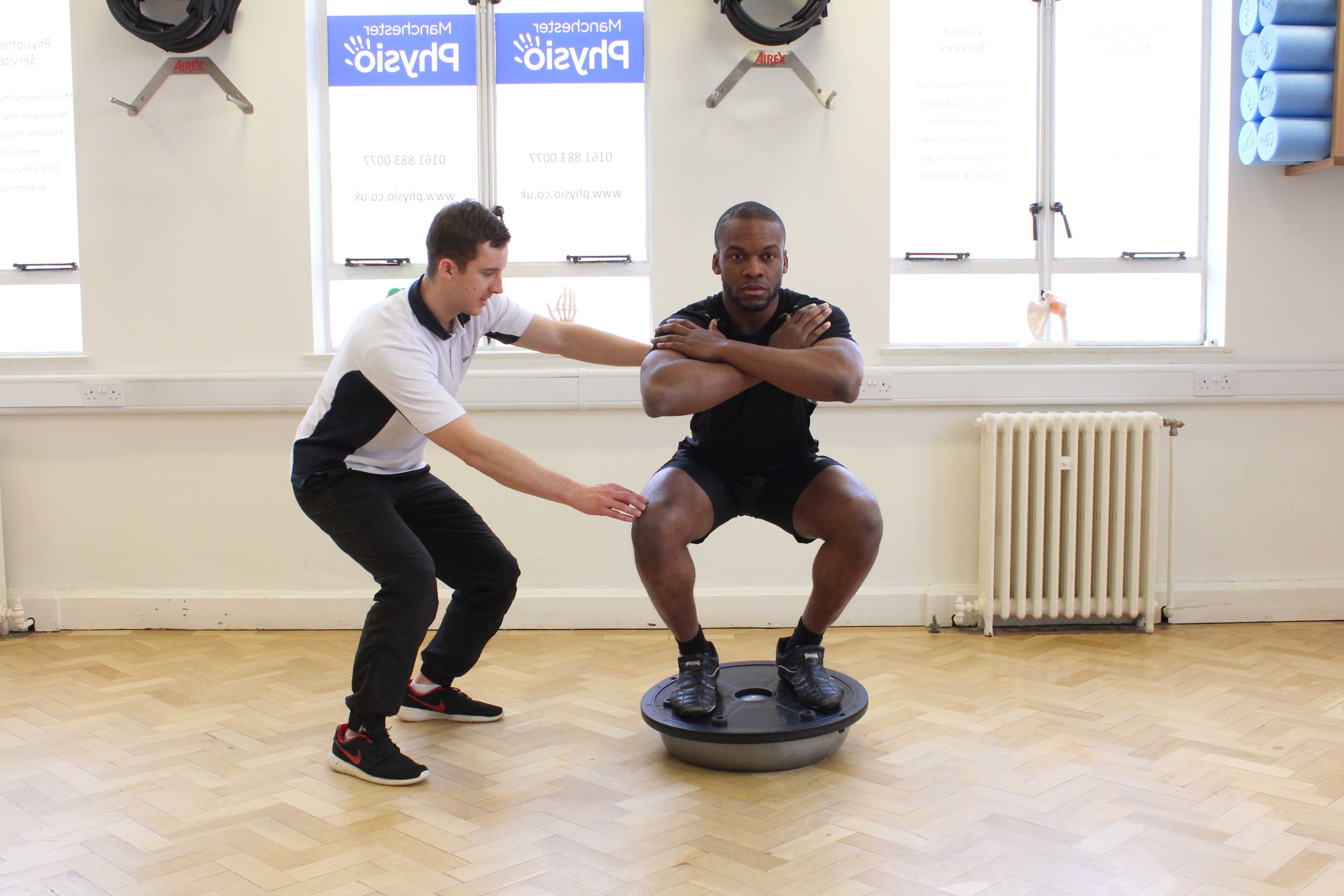 Above: Dynamic lower back stabilization exercises
Dynamic Lumbar Stabilisation Indications
Spinal surgery should only be considered if conservative treatment such as physiotherapy and lumbar injections haven't improved symptoms. Investigations such as X-Rays and MRI scans will confirm disc degeneration.
Indications for Dynamic Lumbar Stabilisation are:
Excessive spinal movement or disc prolapse leading to trapped nerves, causing numbness, muscle weakness and leg pain
Spinal instability due to an acquired or congenital defect
Worn discs causing pain
Spinal locking or 'giving way'
Above: Dynamic back toning and strenghtening exercises.
Dynamic Lumbar Stabilisation Surgical Procedure
The surgical procedure for Dynamic Lumbar Stabilisation is performed under general anaesthetic and antibiotic and involves the insertion of a movement limiting device at the affected level. One common device is called Dynesys which uses screws between affected levels connected with flexible materials such as thin cord and plastic tubes. If the disc has prolapsed, a discectomy (disc removal) may also be required during surgery.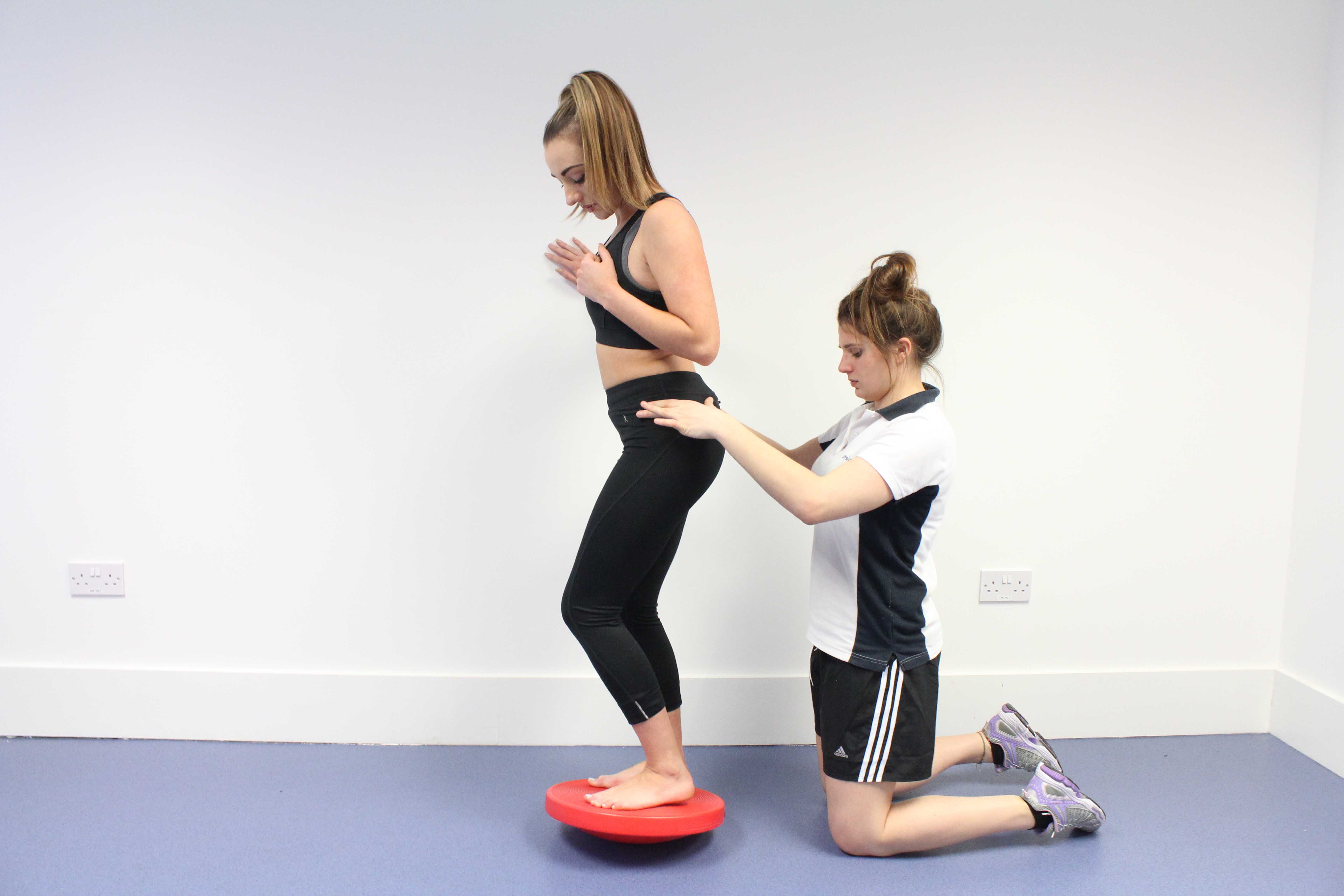 Above: Dynamic balances exercises for the lower back
The Benefits Post-Surgery
The benefits of Dynamic Lumbar Stabilisation include:
Great reduction of symptoms as a result of nerve impingement such as leg pain, weakness, numbness and pins and needles
Control of excessive spinal movement
Improved spinal alignment
Better function and quality of life
Back pain is not a result of nerve compression or impingement and is therefore not expected to reduce post-surgery.
Physiotherapy Rehabilitation Post-Surgery
Following Dynamic Lumbar Stabilisation, you are encouraged to mobilised 24 hours post-surgery if you are feeling well. Physiotherapy may follow a specific protocol which varies depending on the surgeon. Rehabilitation will be achieved by using various techniques, individualised for your age, ability and goals, starting off gently and progressing with improvements.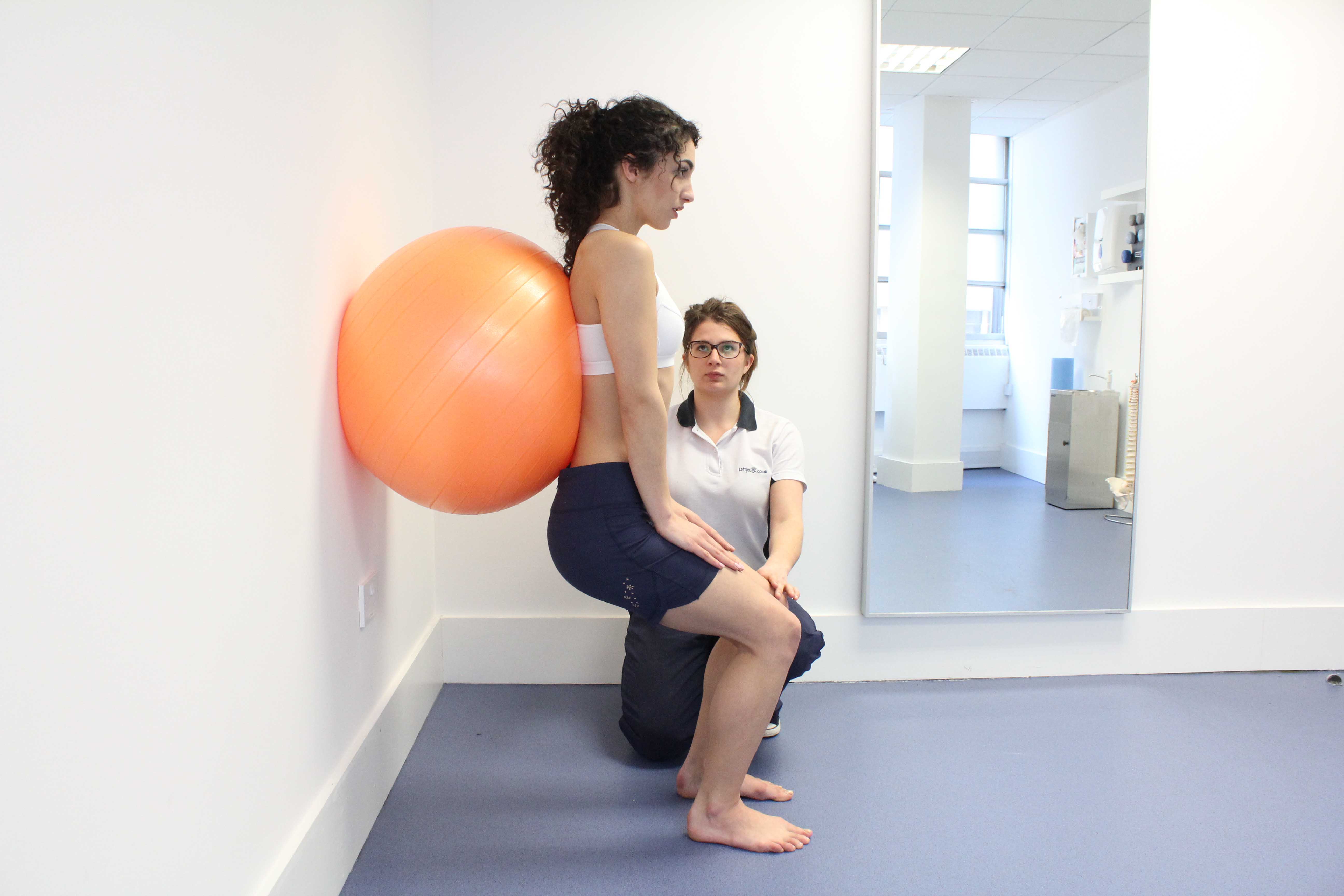 Above: Lower back mobilisation exercises to improve stability
Physiotherapy for post-surgery rehabilitation includes:
Exercise Programme
Your physiotherapist will give you an individual exercise programme to improve muscle strength, reduce tightness and increase your core stability.
Postural and Lifestyle Advice
You will be given advice regarding correct posture and functional movement techniques to integrate into your daily life.
Hydrotherapy
Hydrotherapy is a great way to relax muscles, reduce/manage pain and perform exercises in the buoyancy of the warm water.
Joint Mobilisation
Your physiotherapist will mobilise or manipulate spinal joints by performing gentle ranges of movement to reduce stiffness and muscle spasm.
Physiotherapy rehabilitation is important in preventing or reducing the risk of further nerve damage. Physiotherapy is also essential in gaining you maximum possible function and quality of life.
For physiotherapy following Dynamic Lumbar Stabilisation surgery e-mail
office@manchesterphysio.co.uk
or call
0330 088 7800
.