A knee tendinopathy is the disease of a tendon local to the knee. A tendon connects muscle to bone and a tendinopathy occurs due to overuse of the tendon. A tendinopathy is inflammation and tissue damage causing pain. There are several tendons local to the knee and tendinopathys of these can be treated at Physio.co.uk. Knee tendinopathys include: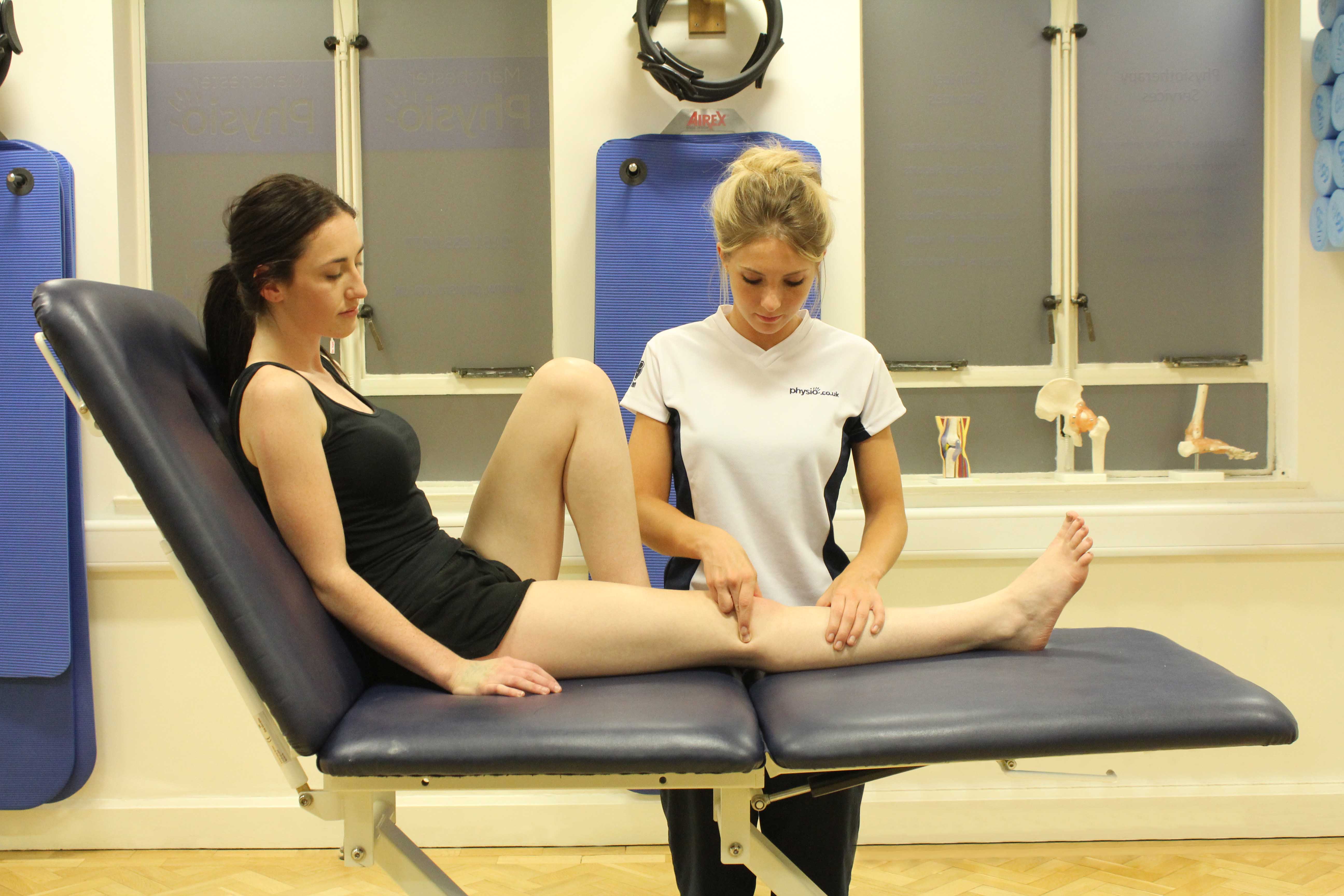 Above: Therapist performing knee assessment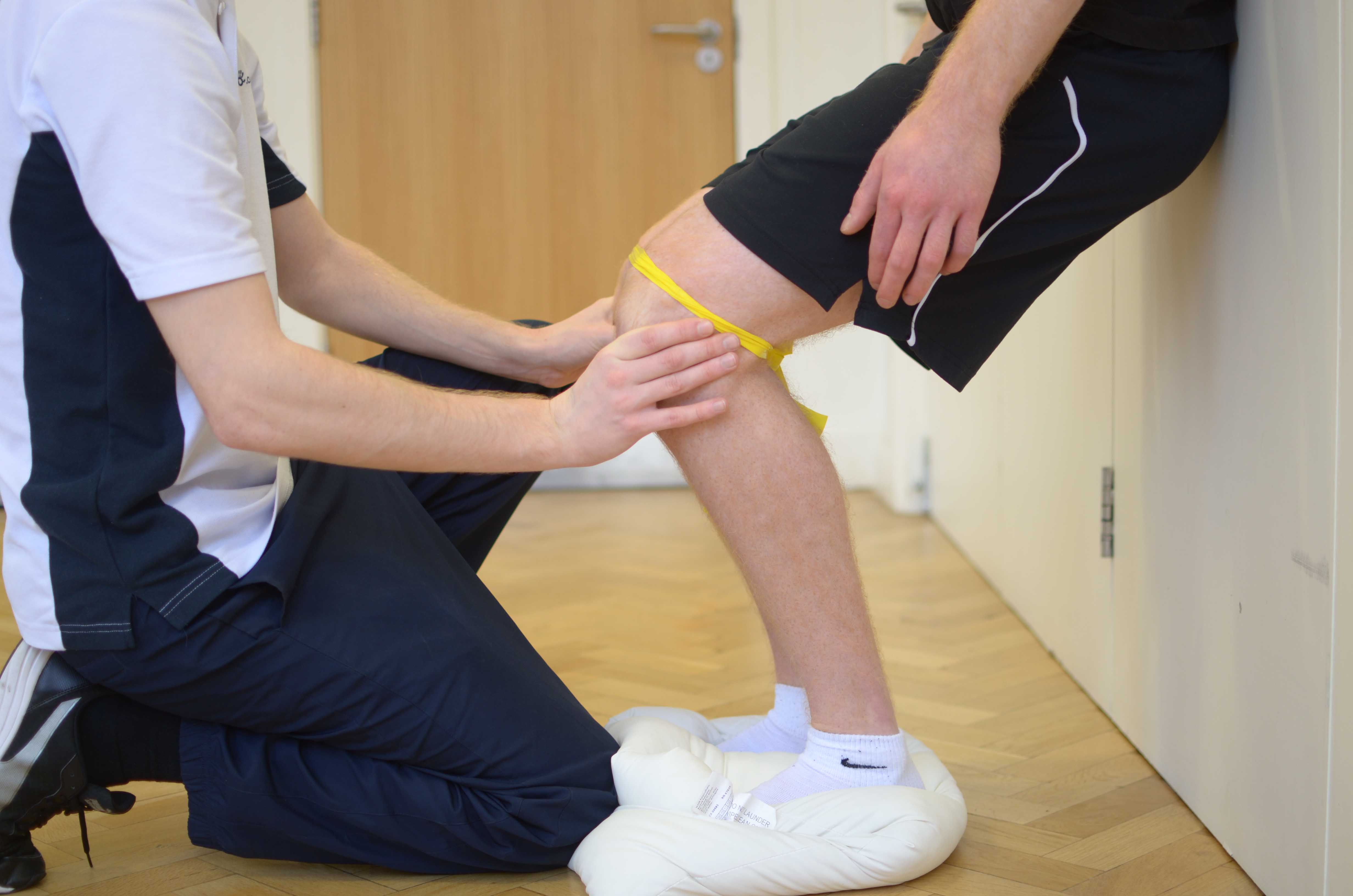 Above: Progressive knee strengthening exercises supervised by therapist
To arrange an assessment with Physio.co.uk please
contact us
or call
0330 088 7800
.