Hydrotherapy is a specialist physiotherapy treatment conducted in a warm, temperature controlled pool. Custom features include wheel chair access and adapted tracking hoisting equipment, to allow clients with all types of condition easy transfer in and out of the pool. Used alone or in conjunction with clinic based sessions Hydrotherapy is extremely effective in treating a wide range of conditions and injuries for both adults and children.
The buoyancy of the water helps alleviate pressure on bones and joints structures, whilst stabilising balance. This allows for freer movement of stiff or weakened limbs and removes any fears of falling or instability. The temperature in Hydrotherapy pools is closer to a warm bath, helping client's muscles relax and reducing joint stiffness and pain. The Physiotherapist can then utilise the increased stability and comfort of the client to engage in targeted exercises, incorporating the buoyancy or resistance of the water for the desired effect.
Conditions commonly treated in hydrotherapy include
muscle strengthening
,
neurological conditions
,
fractures
, joint and arthritic conditions and balance issues. Although conducted in an unusual environment, the goals of hydrotherapy would match those of clinic based treatment, being to alleviate symptoms and achieve maximum movement potential.
Physio.co.uk have fully qualified physiotherapists experienced in hydrotherapy treatment and the facilities used are of an exceptionally high standard with ease of access for those with reduced mobility and wheelchair users. We endeavour to comply with all health and safety standards both in the water and poolside for both therapist and patient. Equipment used, including hoisting equipment and therapeutic water equipment, is all of a high and safe standard.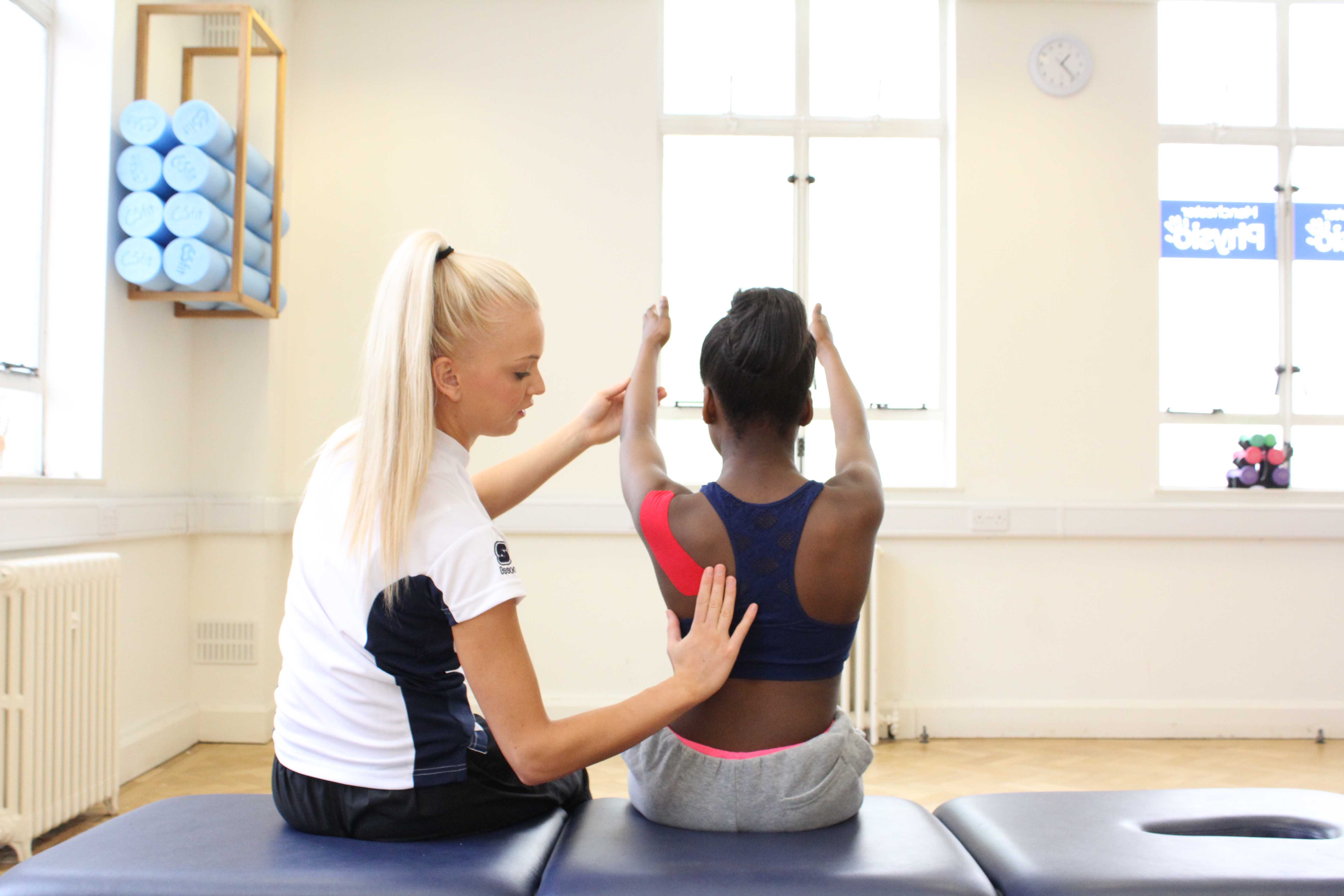 Above: Hydotherapy session under close supervision of a physiotherapist
Who can benefit from hydrotherapy?
Physio.co.uk can provide hydrotherapy for children and adults with various conditions and injuries. Hydrotherapy can be used as a single treatment or as part of a collection of treatments individualised for the patient. Hydrotherapy can be beneficial for the following conditions: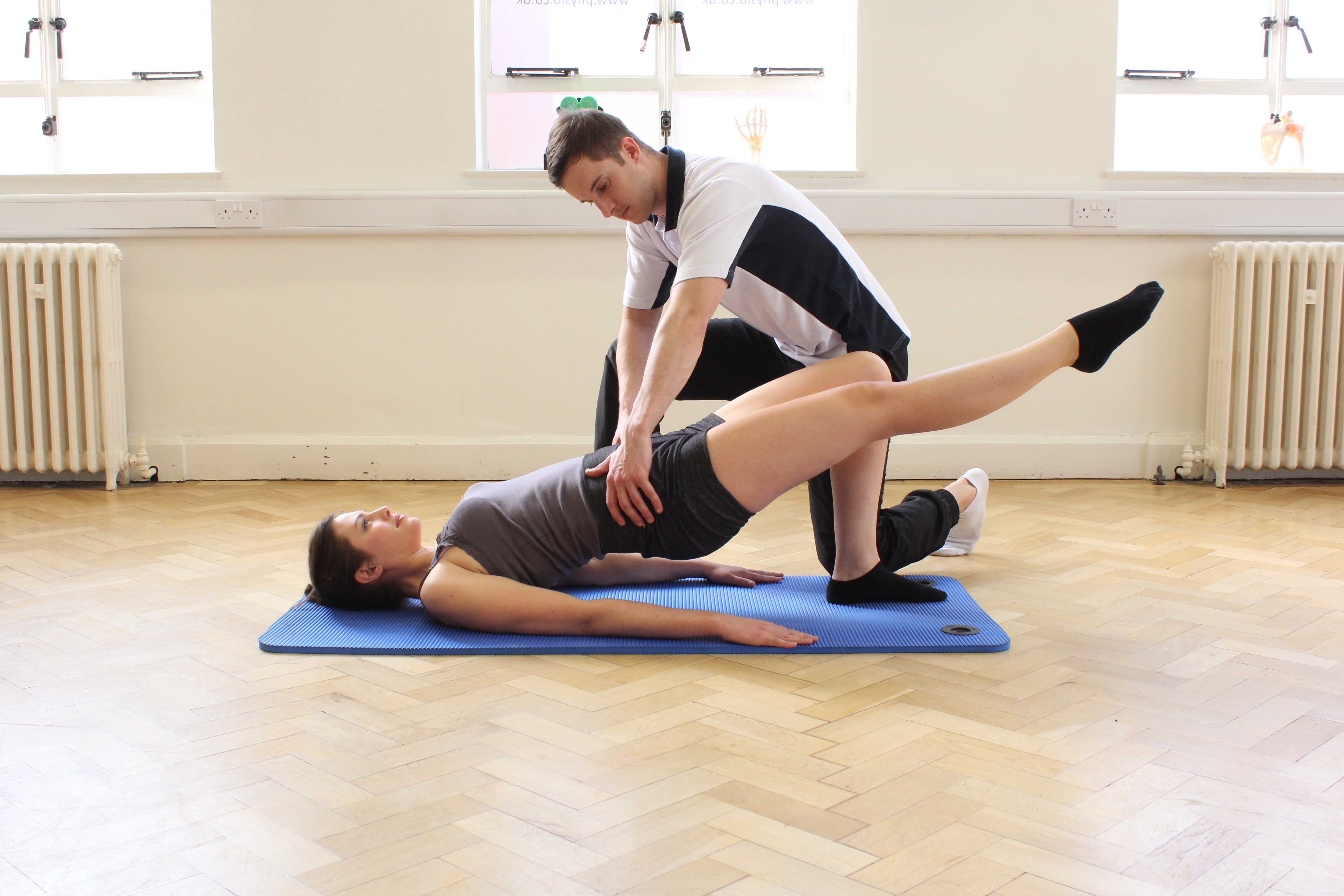 Above: Hydotherapy session under close supervision of a physiotherapist
Benefits of hydrotherapy
Hydrotherapy can be beneficial in the treatment of adults and children. Hydrotherapy uses the principles of heat and buoyancy to allow for effective, safe treatment. The water used in hydrotherapy pools is of a higher temperature than those of regular swimming pools. It is the therapeutic effect of this heat process that is the principle basis for hydrotherapy. The buoying effect of the water allows weak muscles to move more freely and patients to engage in movement without the fear of injury from falling. The natural resistance of the water, sometimes used in conjunction with floats, is ideal for low level muscle strengthening. To summarise the main benefits of hydrotherapy are;
Reduce joint stiffness
Strengthen muscles
Reduce/manage pain
Relaxes muscles
Improve balance and coordination
Improves psychological relaxation
Arrange an appointment
For more information on how hydrotherapy sessions can help treat your condition, or to book yourself an appointment, please contact us via email at
office@physio.co.uk
or call us on
0330 088 7800
.