What is percussion?
Percussion is a manual technique used by respiratory physiotherapists to help
clear the chest of secretions
(phlegm). The physiotherapist will apply a rhythmical clapping motion upon the chest wall with a cupped hand to loosen the secretions from the sides of the lungs. The technique is applied over a towel to ensure it does not feel uncomfortable.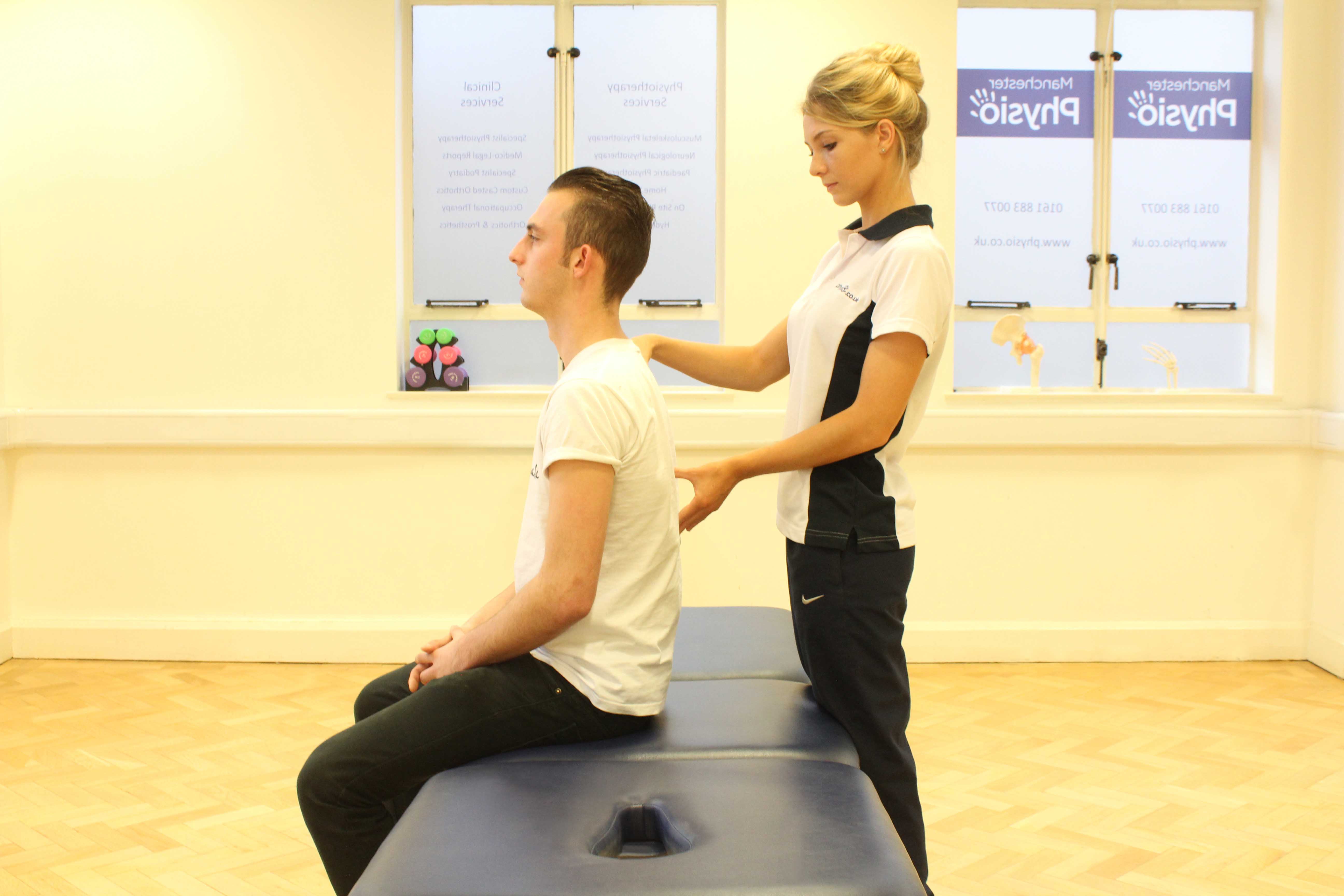 Above: Active cycle of breathing exercises supervised by a specialist therapist
Usually used in combination with
active cycle breathing techniques
, or coupled with
positioning
in those who are unable to actively participate in active controlled
breathing exercises
.
What are the benefits of percussion?
Percussion is used to
help clear secretions
which will significantly decrease the risk of developing a chest infection. Percussion also has a number of other benefits:
Can be used in combination with other respiratory physiotherapy techniques
Can be applied with the patient in a number of suitable positions
Can be carried out during suction to increase the volume of secretions removed
Effective in increasing lung volumes
Can provide relief to patients who are acutely breathless
In some cases, can be used with no active input from the patient
Who would benefit from percussion?
Percussion is beneficial as a manual physiotherapy technique to help removal of secretions in a number of conditions, these include:
Percussion is particularly beneficial in patients with the above conditions who are unable to partake in active breathing techniques due to lack of
muscle strength
,
fatigue
or comprehension.
If you are currently struggling with a
respiratory condition
and would like to find out if respiratory physiotherapy may be beneficial to you, call Physio.co.uk today on
0330 088 7800
to arrange an assessment. You can also book appointments online using our
online booking system