Physiotherapy Clinic on Minshull Street, Manchester
Physio.co.uk, 6 Minshull Street, Manchester, M1 3ED.
Our offices are located just off Portland Street turning left at the Blue Parrot Bar & Grille carrying on past Barlow House and you will see the Saco Aparthotel, our front door is directly next to theirs.
Our Minshull Street Practice has the following:
Modern and spacious facilities
Well-equipped treatment rooms
City centre location
Pay and display parking directly outside
Close to public transport
Friendly receptionist
On-site gym
Disabled access and toilet facilities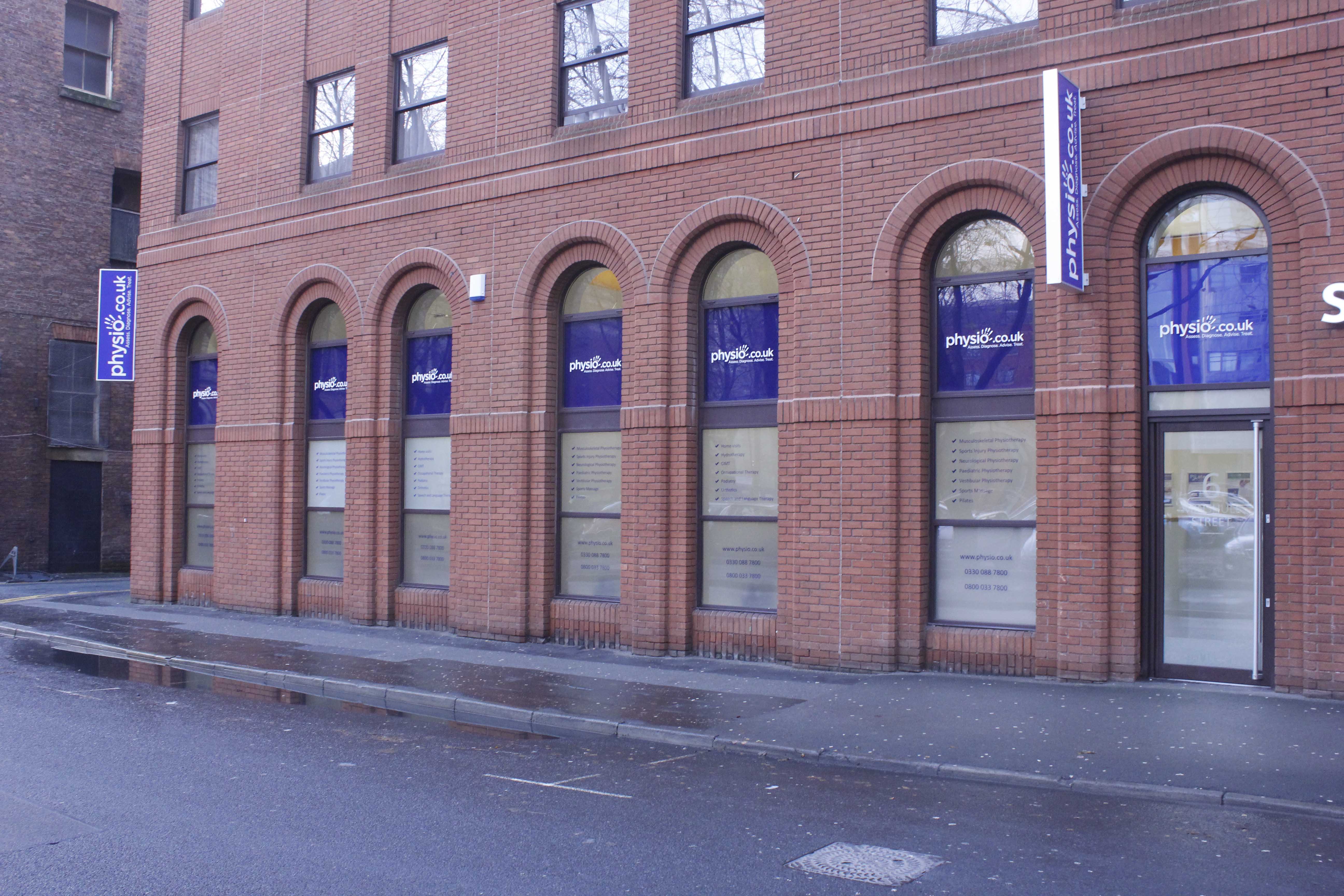 Above: Minshull Street Clinic, just off Picadilly Gardens
Where it's based
Street View
Clinic tour
To find out more about our services, or to arrange an appointment please call us now on 0330 088 7800 or email office@physio.co.uk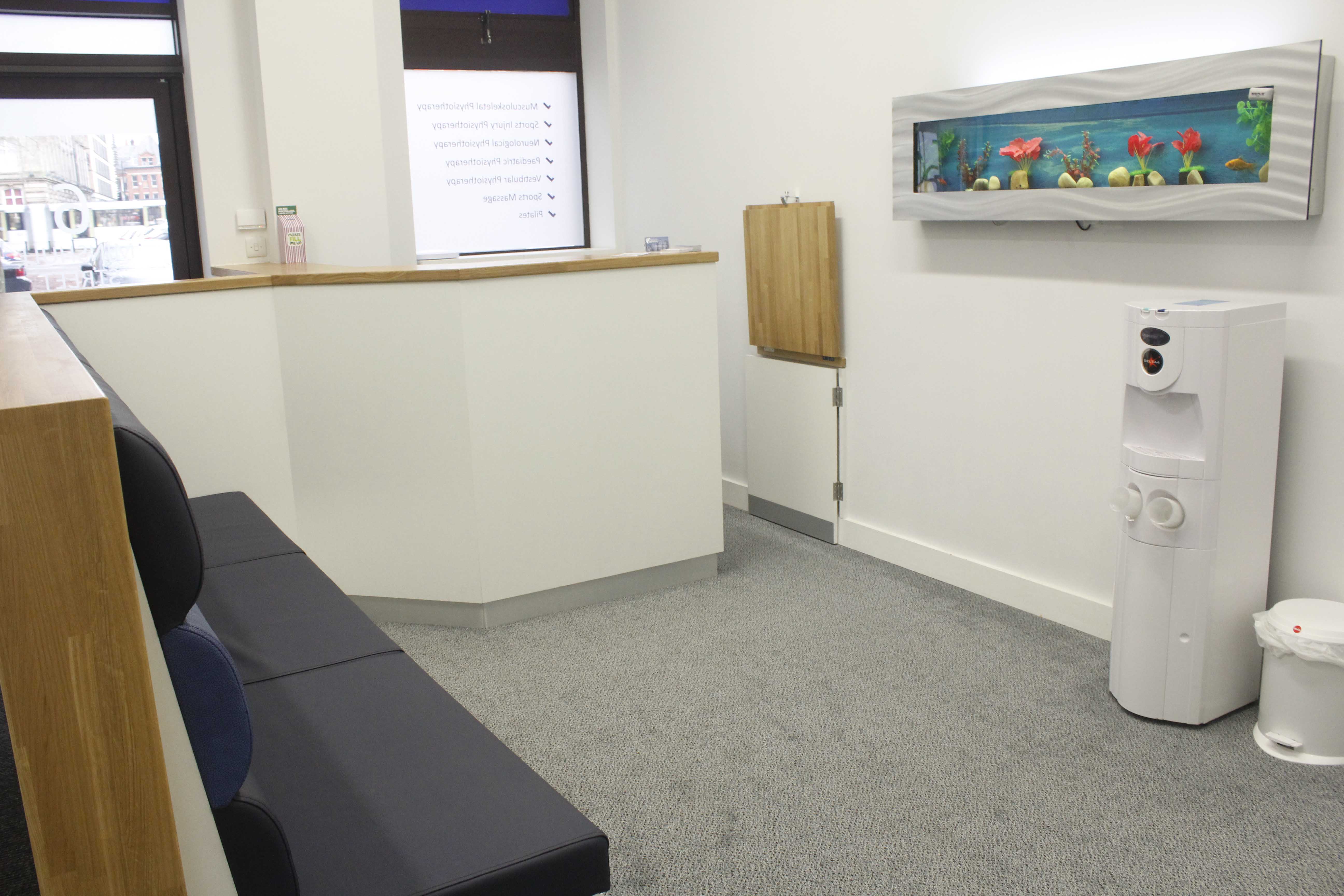 Above: Reception area in our modern Minchull Street clinic
Next steps: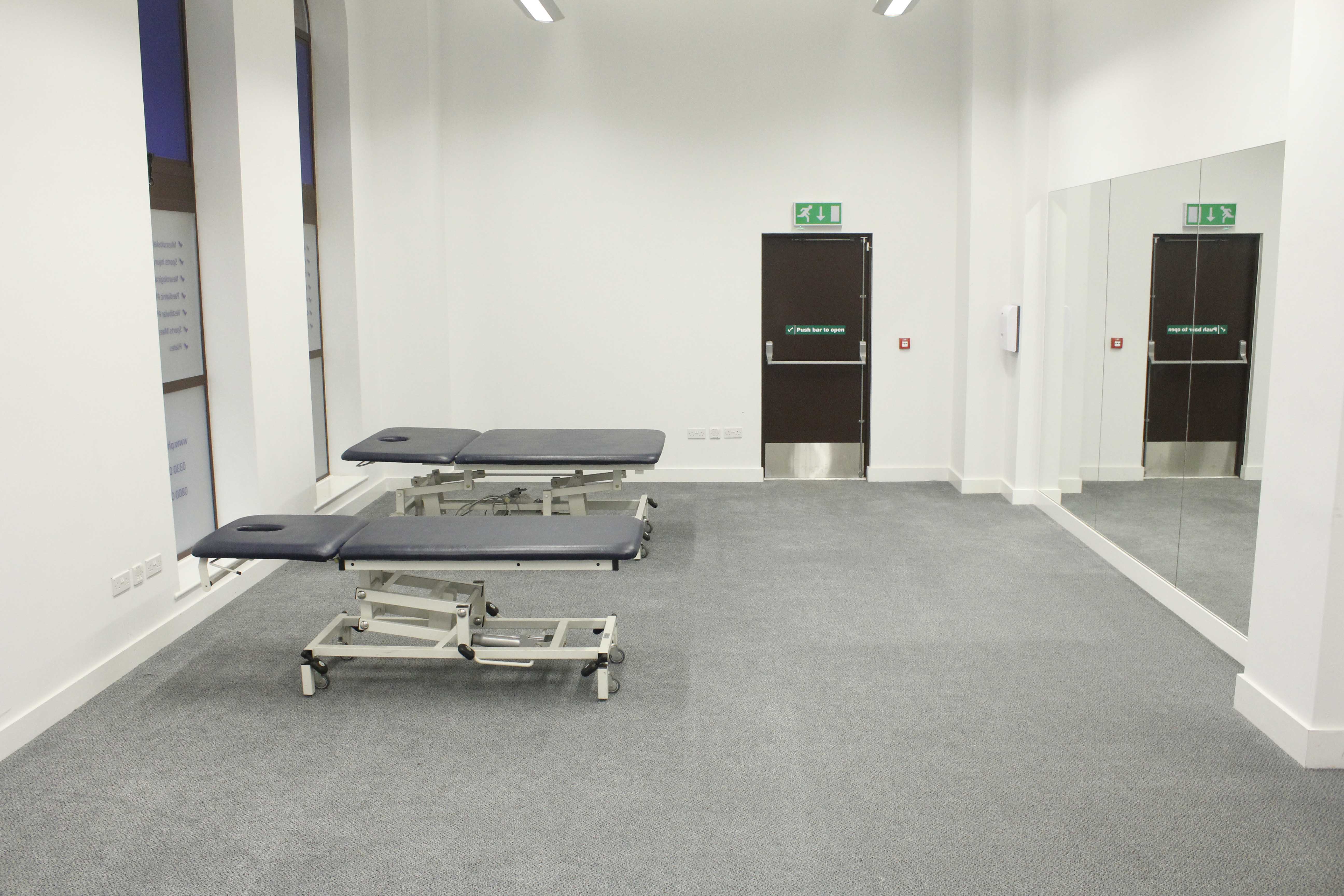 Above: Modern, well equipped treatment facilities in our Minshull Street clinic.
Directions to the physio.co.uk Minshull Street Clinic
By Car
Our clinic is close to Mancunian Way. Heading east on Mancunian Way (A57), take the A6 exit towards Stockport/Sheffield/Piccadilly/A57/A34, keep right at the fork, following signs for the A6. Keep left, follow signs for Piccadilly and merge onto London Rd/A6. Turn left onto Minshull St. The NCP carpark will be on the right, and the clinic, opposite the carpark, on the left.
By Bus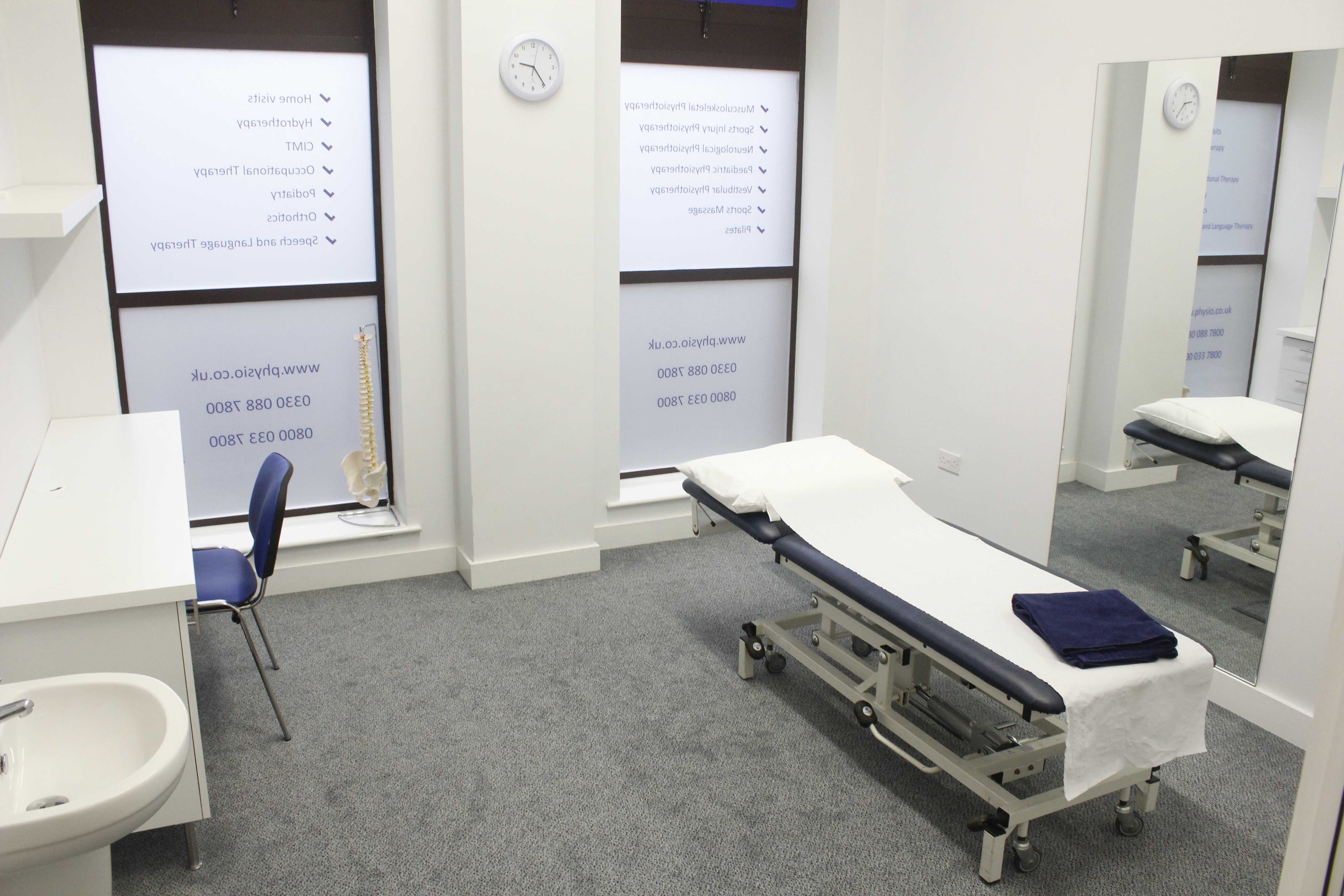 Above: Dedicated specialist Podiatry treatment room at our Minshull Street clinic.
Piccadilly Bus Station is located by Piccadilly Gardens, close to our clinic. Most buses from the surrounding areas arrive here, including the 111 from south Manchester and the number 3 Metroshuttle service from Salford.
By Tram
Most trams from the surrounding areas stop at the tram station on Piccadilly Gardens, including services from Bury and Altrincham.
By Train
Our clinic is close to Piccadilly Train Station. Trains arrive here on a regular basis from Liverpool and Leeds.
On Foot
To access the clinic from Piccadilly Train Station, walk west on Fairfield Street and turn right on to Aytoun Street. Take a left on to Minshull Street and continue walking to find the clinic on the left.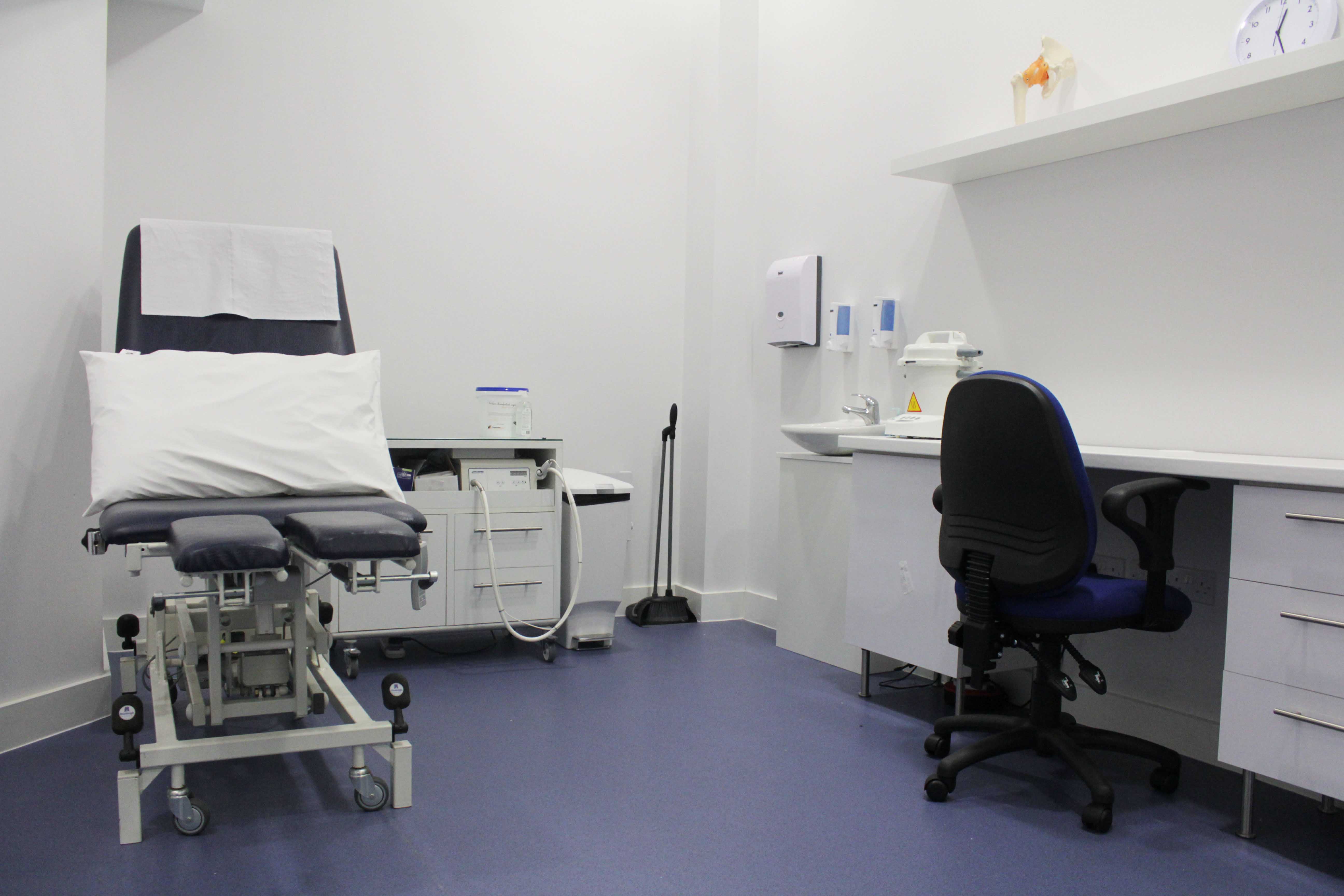 Above: Dedicated specialist Podiatry treatment room at our Minshull Street clinic.