Pain management is a way to help people deal with their
pain
and its impact on their daily life. The aim of pain management is to alleviate pain where possible. If this is not possible, pain management will help to reduce
pain
and teach people ways to manage their pain on a daily basis. This will allow people to take control of their pain and learn strategies to try and improve their independence and quality of life.
Physiotherapists help a great deal of patients manage their pain, especially those suffering from
chronic pain
. Physiotherapy will teach you how to deal with your symptoms and improve your quality of life in order to help you maintain your functional ability.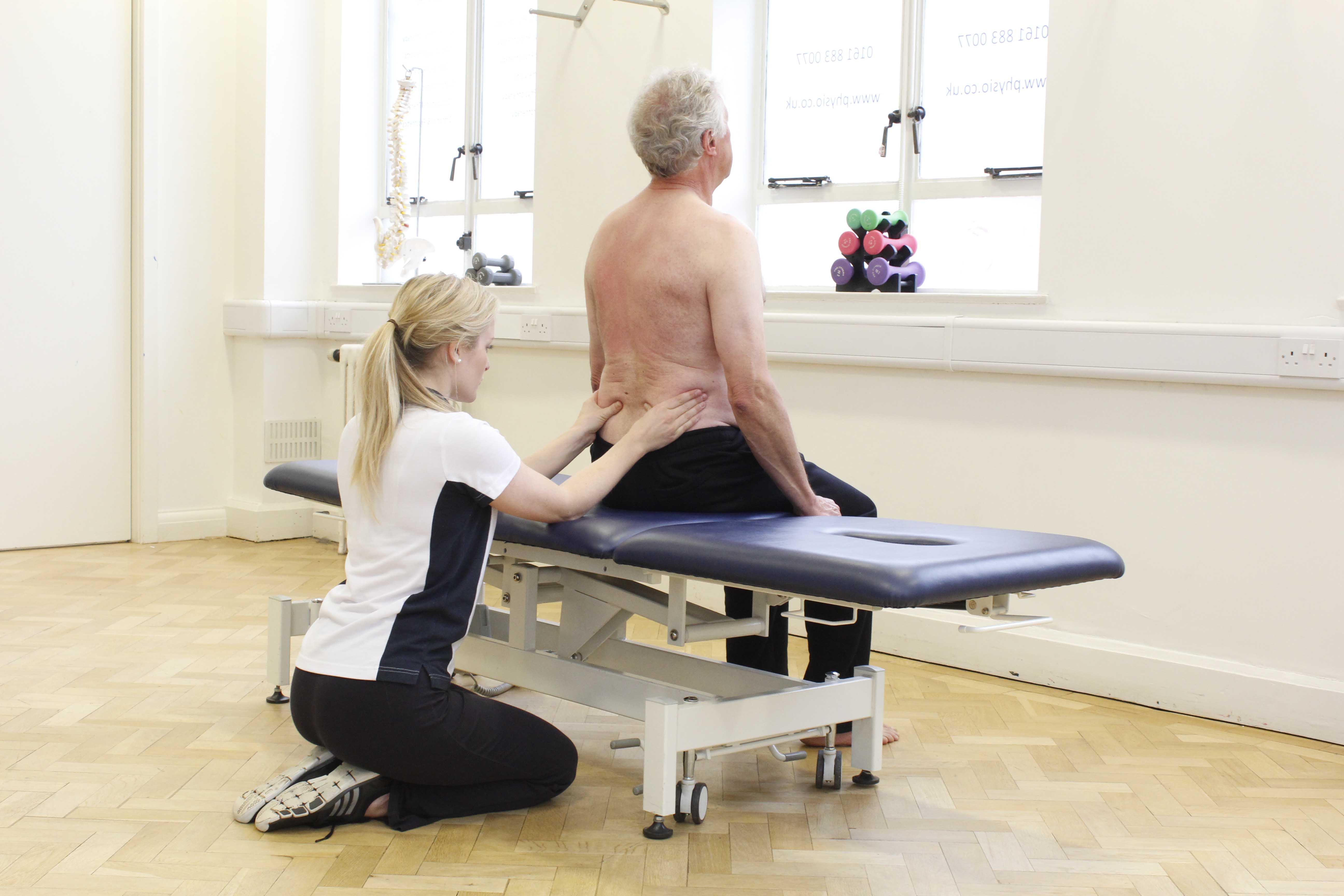 Above: Postural correction to alleviate pain and stiffness assisted by a phyiotherapist
Our physiotherapists at Physio.co.uk are experienced at treating pain and physiotherapy treatment may include:
For more information, or to book an appointment please call Physio.co.uk on
0330 088 7800
. . You can also use
our online booking system
to make an appointment with us at Physio.co.uk online.