Physio.co.uk are a team of specialist physiotherapists that utilise their extensive experience, skills and dedication to deliver physiotherapy services of the highest quality.
Who We Are »
Physio.co.uk is one of the leading physiotherapy practices in the UK. We are a specialist team of musculoskeletal, neurological and paediatric physiotherapists with the energy, experience and enthusiasm to achieve the very best results for all patients regardless of their age or problem. Whatever your problem, we will have the best physiotherapist for you.
Why Physio.co.uk? »
You should choose us because:
We provide evidence based, effective physiotherapy
Treatment is tailored to You
We don't just treat symptoms
We treat the cause
Our physios enjoy providing the best possible service
We meet your needs
Our Promises »
To achieve our objectives we make 5 promises:
We put patients first
We are respectful and uphold dignity
We commit to quality
We are compassionate
We improve the lives of our patients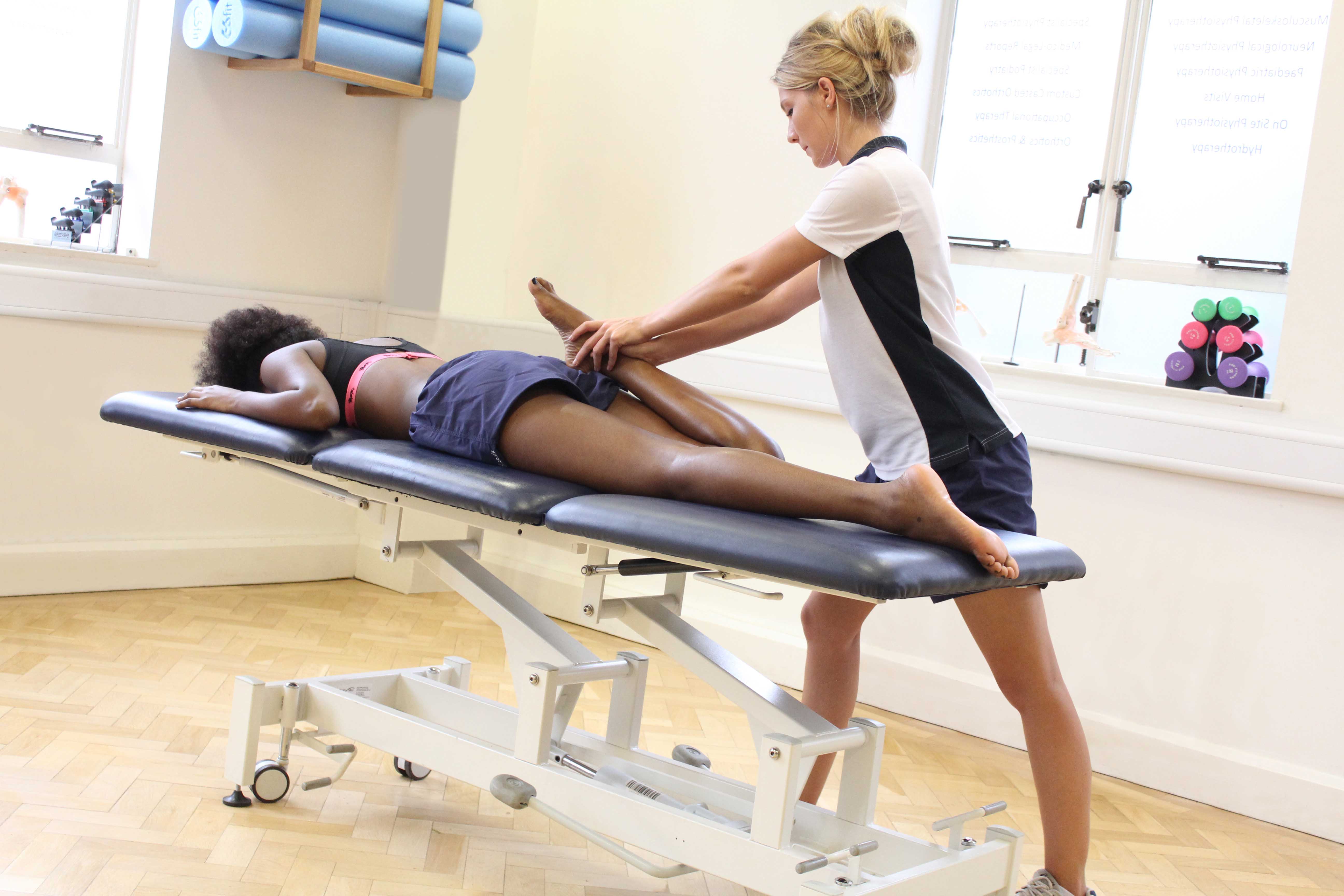 Above: Specilaist physiotherapist conducting a biomechanical assessment of a client's gait pattern
Our Commitment »
To continue to achieve exceptional patient care we set patient care objectives.
Careers »
In order to expand as fast as possible and provide as many individuals as possible with first class physiotherapy we need to develop our staff and attract more to come and join us. As a result we are welcome enquiries from talented individuals who would like to join the team.
Testimonials »
Making people happy makes us happy. Here are a few comments from satisfied customers...
Contact Us »
We are understanding, good at listening and like talking too. Get in touch if you would like to know if we can help you. After hearing about your situation we will be able to suggest what kind of treatment could benefit you the most...
To find out more about our services, or to arrange an appointment please call us now on 0330 088 7800 or email office@physio.co.uk