Physio.co.ukprovide an excellent report writing service for children of any age in a variety of circumstances. Reports may be needed for the following reasons:
Statements of special educational needs
Transition between educational establishments
Risk assessments
Moving and handling assessments
Physiotherapy recommendations
Recommendations for aids and equipment
Statements of special educational needs
A special educational needs statement describes your child's needs and how much help they should have at school. It is written by your local authority following a detailed assessment of your child. There are 6 parts to the statement. It documents general information about your child, their needs, help they need to be given to meet their needs and finally, the name of an appropriate school for your child to attend. At Physio.co.uk, we provide information for parts five and six of the special education need statement. This includes details of your child's non-educational needs and how these needs should be met. Our paediatric physiotherapists will assess your child's physical abilities and suggest appropriate aids and equipment that will enable them to actively participate in the education system. If your child needs ongoing physiotherapy, we will propose a suitable treatment plan and level of therapy input for your child in the medium and long-term.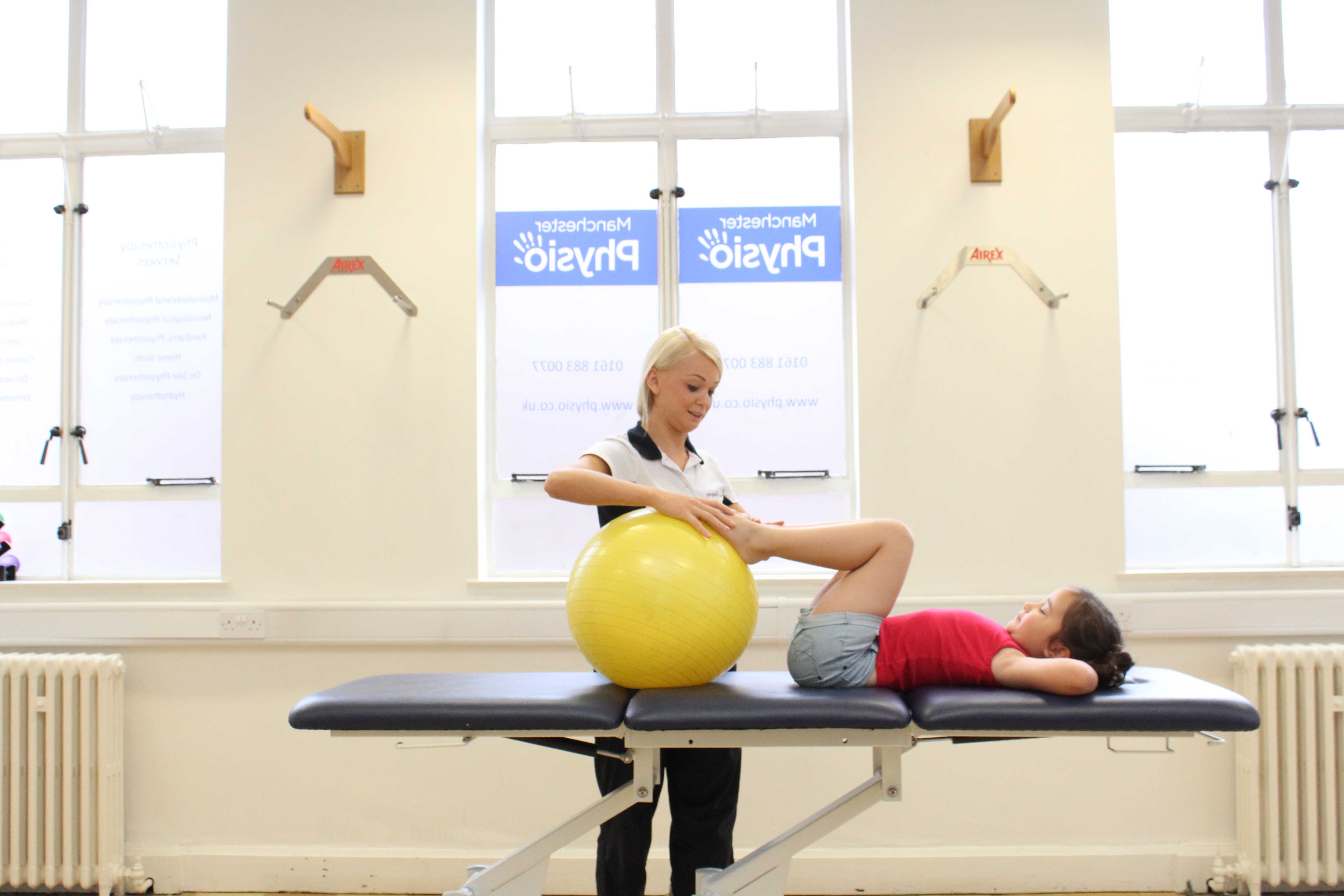 Above: Physiotherapy reports can give you a comprehensive explanation of your childs symptoms and condition.
Transitions between educational establishments
The transition between schools or colleges is a time of anxiety and distress for most children and young adults. Furthermore, the upheaval from a familiar environment and well-known staff can be a time of great concern for parents with a child that has physical or social problems. At Physio.co.uk, our specialist paediatric physiotherapists can provide a one-off assessment and report writing service to avoid interruption to your child's learning and minimise disturbance to routine.
Risk Assessments
It is essential that your child's safety is maintained at all times. At Physio.co.uk we provide assessments and reports that outline the potential hazards that could risk your child's safety and how to avoid harming your child. Our specialist paediatric physiotherapists will assess who is at risk, the level of the risk and what can be done to reduce the risk. For example, there may be a risk your child could fall, have a seizure, develop muscle tightness or respiratory complications. We will document the potential of this occurring and what can be done in prevention.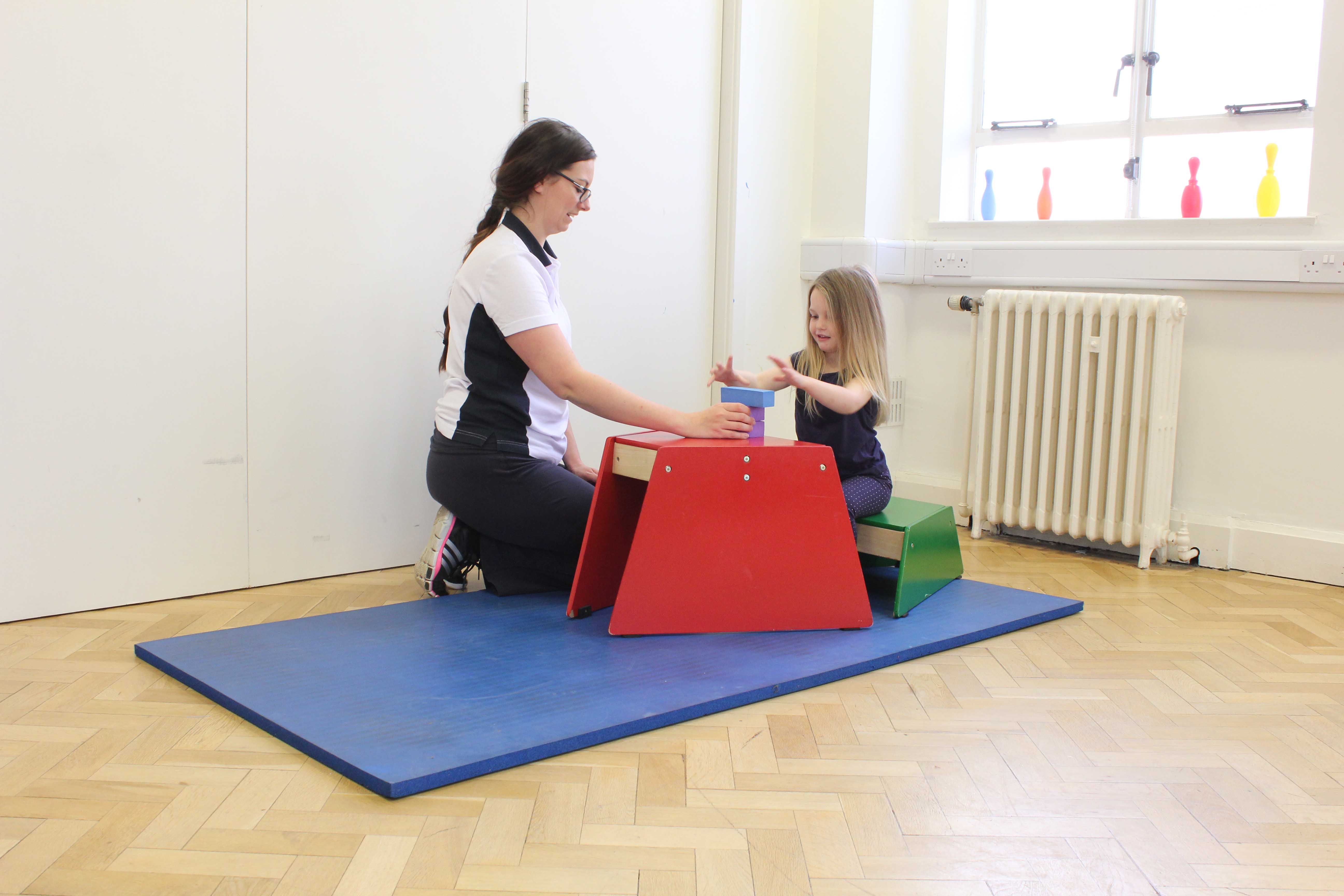 Above: Physiotherapy reports can detail the childs current ability and make recommendations for future care.
Moving and Handling Assessments
Moving and handling is a specialist area of physiotherapy. At Physio.co.uk, our physiotherapists are trained in specialist paediatric handling techniques. Our physiotherapists will assess your child's physical ability to move around and provide a high standard of written guidance as to the most appropriate and safe method of transfers and mobility for your child. For example, a report or training may be required to show carers the safest method of transferring your child from lying in bed to being sat in a wheelchair. We are also able to offer guidance and support with adaptations to the environment. For example, it is advisable to gain professional advice and assessment of your child's ability prior to the purchase of a major adaptation such as a stair lift or a through floor lift.
Physiotherapy Recommendations
Physiotherapy recommendation reports are written by specialist paediatric physiotherapists at Physio.co.uk for case managers, solicitors and insurance companies. Following a detailed neurological physiotherapy assessment a high standard of report will be written detailing your child's condition and whether your child will benefit from further treatment. We will discuss your child's problems and set some realistic short and long term goals to work on. The report will include the suggested amount of physiotherapy, frequency, location of treatment sessions and the timescale. Treatment can be provided in your home, clinic, in the gym or hydrotherapy pool depending on your child's problems and clinical presentation.
Recommendations for Aids and Equipment
Following a thorough physical assessment by a specialist paediatric physiotherapist from Physio.co.uk we are able to provide written documentation to recommend the purchase or rental of equipment, aids and adaptations. These reports may be of interest to parents, schools or case managers. Our physiotherapists are able to recommend the use of equipment to help your child sleep comfortably, sit in normal posture, stand in alignment and walk effectively. Equipment may include sleep systems, positioning aids, specialist seating, standing frames and mobility aids. Other equipment which would increase your child's participation in physiotherapy treatment may also be included such as a trike or toys to increase sensation.
Why Physio.co.uk for a report
Physio.co.uk offer a professional and thorough report writing service delivered by a range of expert physiotherapists that have valuable experience working with children. An excellent standard of written report can be provided within an agreed time frame with no waiting lists.
No waiting lists
Specialist paediatric physiotherapists with valuable experience writing reports
Assessment in clinic, school or home environment
Professional, expert advice and guidance
Each report unique to your child
Proven track record
Flexible appointment times
Treatment sessions on offer as recommended in report
Access to specialist equipment
Access to hydrotherapy
Physiotherapy assessment and treatment can be provided in your home or at one of our clinic locations. To book an appointment or discuss a report with a specialist physiotherapist, please contact us now on
0330 088 7800
. You can also
book appointments online
today!