What is hydrocephalus?
Hydrocephalus is a condition where there is a build-up of excessive fluid in the brain. The brain normally relies on a certain level of cerebrospinal fluid for protection and nutrients. A build-up of this fluid increases the pressure on the brain, which can result in damage to the brain tissue.
What causes hydrocephalus?
Hydrocephalus can be congenital which means your child is born with the condition, or can be acquired after birth as a result of injury or disease such as
meningitis
,
head injury
or a condition such as
spina bifida
.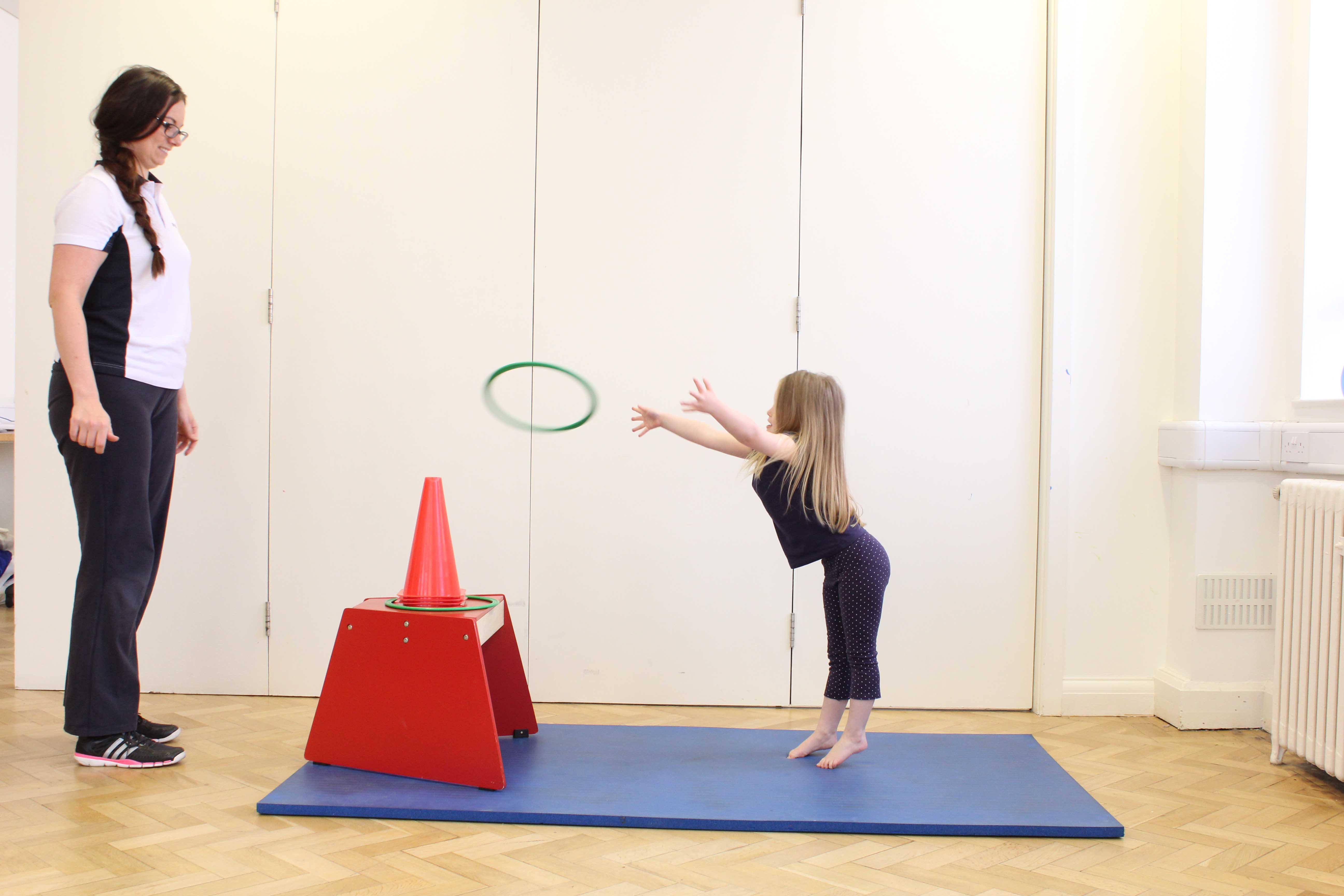 Above: Functional rehabilitation through play activities overseen by a specialist physiotherapist
What are the symptoms of hydrocephalus?
Symptoms of hydrocephalus in children may include:
Diagnosis of hydrocephalus
Hydrocephalus is diagnosed through clinical neurological evaluation of the brain using tests such as computed tomography (CT), magnetic resonance imaging (MRI), or pressure-monitoring techniques. A doctor will select the most appropriate diagnostic tool based on your child's age, clinical presentation, and the presence of known or suspected abnormalities of the brain or spinal cord.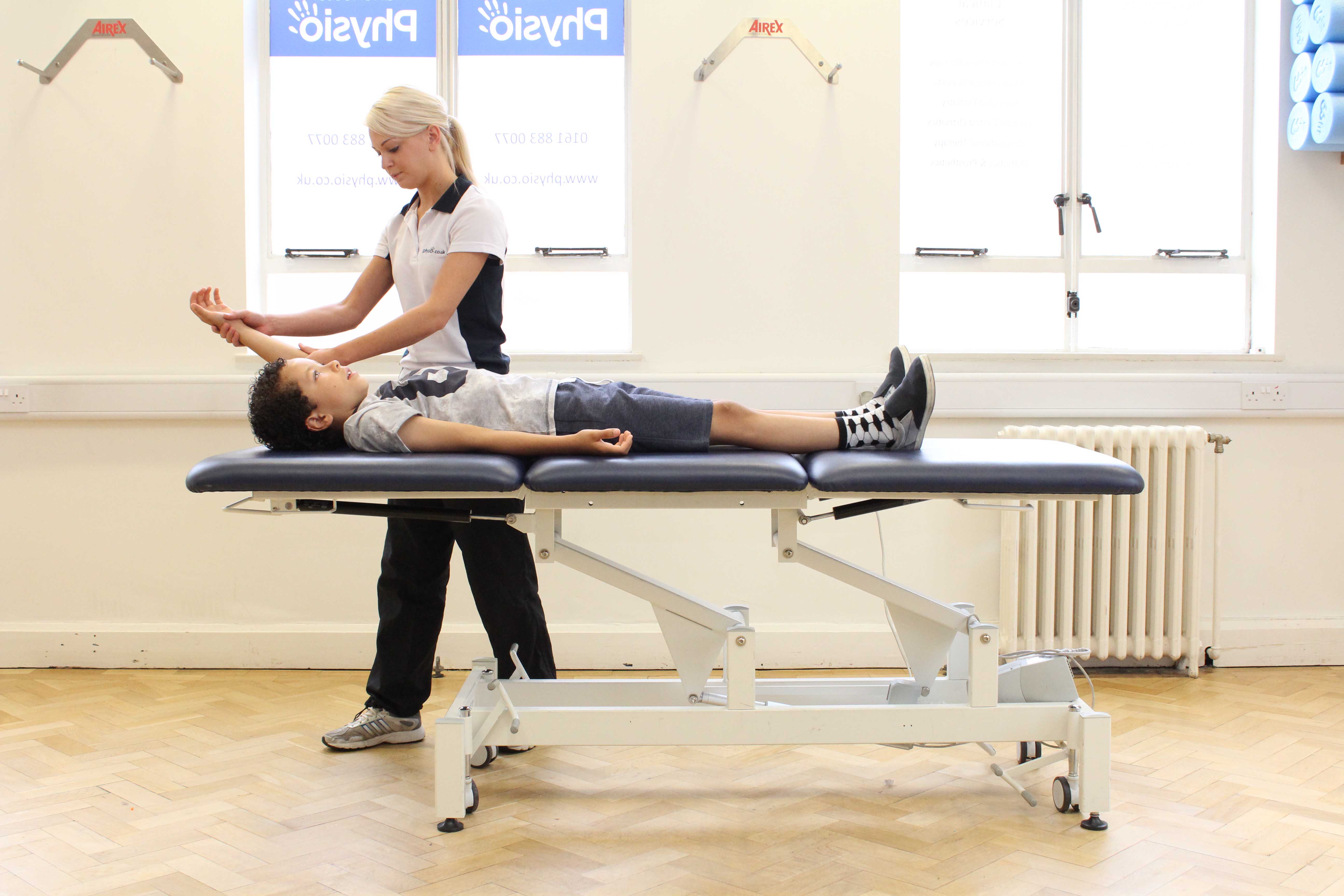 Above: Passive stretches and mobilisations to relieve pain and stiffness
How is hydrocephalus treated?
It is important that normal levels of fluid and pressure are restored to prevent or limit further damage to brain tissue. Treatment usually involves surgery to insert a shunt which allows fluid to drain elsewhere in the body, usually the abdominal cavity.
Physiotherapy for hydrocephalus
Physiotherapy is vital following treatment to help restore your childs physical development,
achievement of milestones
,
balance
,
coordination
and mobility.
At Physio.co.uk, our specialist paediatric physiotherapists will provide specialist assessment and treatment of your child's physical problems in order to optimise their functional potential and quality of life.
Physiotherapy treatment at Physio.co.uk for your will vary according to your child's needs and age but may include:
Our paediatric physiotherapist at Physio.co.uk understand the impact that hydrocephalus can have on your child's life.
At Physio.co.uk your physiotherapist will initially assess your child's movement and function in order to establish an individual treatment programme to maximise their potential and ensure they go on to make significant long term improvements.
Your physiotherapist at Physio can provide treatment for your child in their home, school or at our clinic.
For more information on physiotherapy for hydrocephalus, or to book an appointment please call
0330 088 7800
, or
book online
today!