Steroid Injection of the Buttocks
Corticosteroid injection of the buttocks is a common procedure performed for both chronic and acute inflammatory conditions. They can be performed into muscles, bursae, tendons and joints to help reduce inflammation and help restore pain free movement. Corticosteroid is a combination of an anaesthetic (pain relief) and cortisone drug (powerful anti- inflammatory) delivered directly into the inflammatory site. Corticosteroid injections can be administered for a multitude of conditions including:
Bursitis

Trochanteric
Ischiogluteal
Iliopsoas
Subgluteus medius bursa
Subgluteus minimus bursa

Capsulitis
Piriformis syndrome
Muscular contusions
Arthritis

Osteoarthritis
Rheumatoid Arthritis

Tendinopathy
Impingement
Symptoms following Steroid Injection of the Buttocks
Following corticosteroid injection of your Buttocks, it is normal for you to experience side effects for up to 48 hours afterwards. Corticosteroid injections are designed to reduce and eliminate the inflammatory symptoms associated with your pain. However, they may cause initial symptoms including pain which should subside.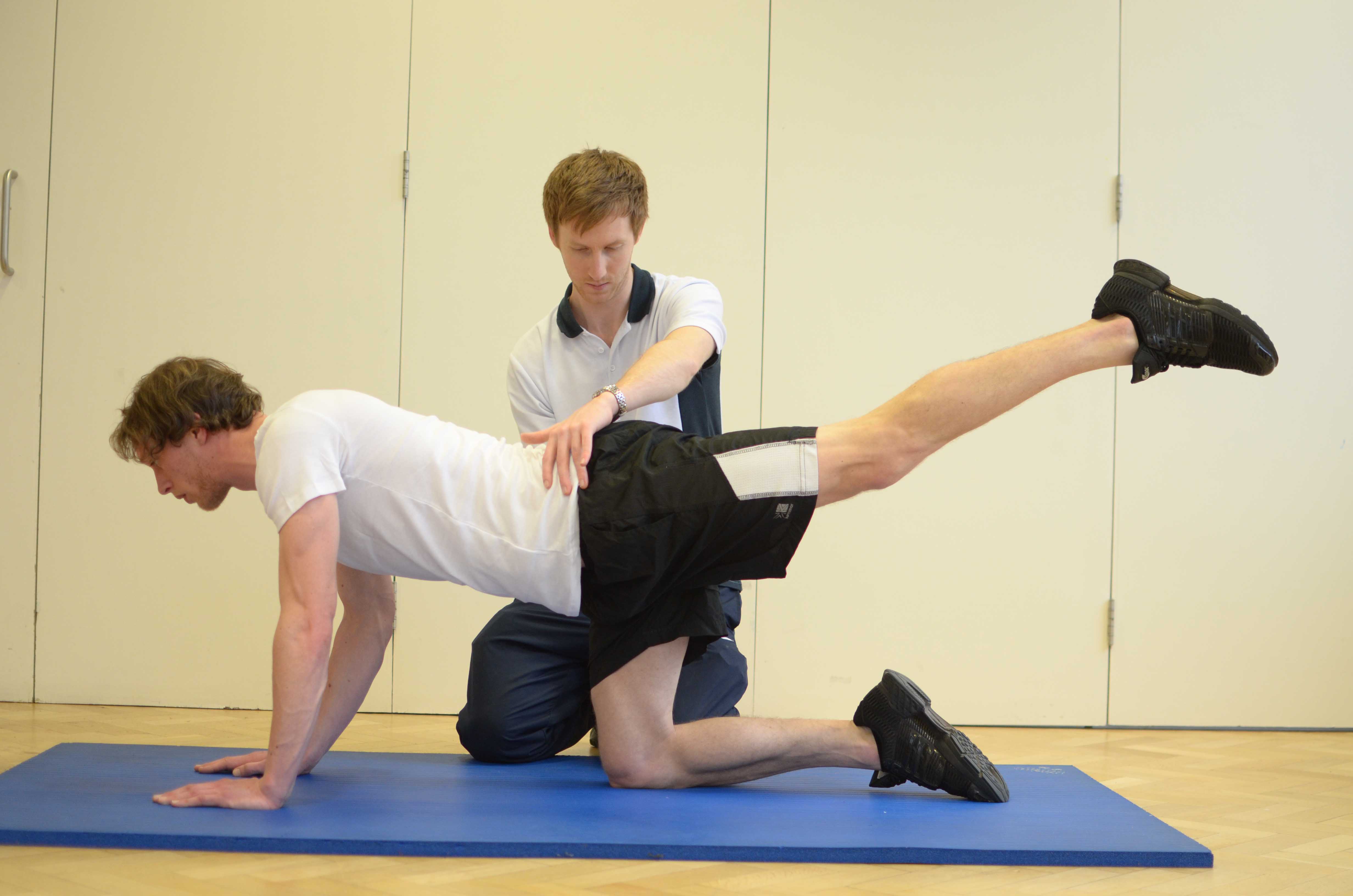 Above: Progressive strenthtening exercises for the gluteal muscles
Physiotherapy for Steroid Injection of your Buttocks
Physiotherapy is a highly recommended and useful adjunct to steroid injection of the buttocks. A window of opportunity is created due to the reduced inflammation and reduction of pain to allow Physio.co.uk to treat the underlying problem that is causing your chronic inflammation. Physio.co.uk will take advantage of this time to return accurate biomechanical movement, normal muscle length and postural stability to prevent re-occurrence or secondary injuries. Physio.co.uk will provide a thorough assessment of your hip, back, and leg highlighting areas of weakness and underlying pathologies which will then become the focus of a comprehensive rehabilitation programme. Treatment will include:
Cryotherapy
Pain management
Joint mobilisations
Soft tissue release
Trigger points
Acupuncture
Stretches
Muscle strengthening
Core stability
Pelvic and Trunk stability
Proprioceptive Neuromuscular Facilitation
Home exercise programme
Sport specific exercises
Occupational/recreational exercises and modifications
Advice and long term management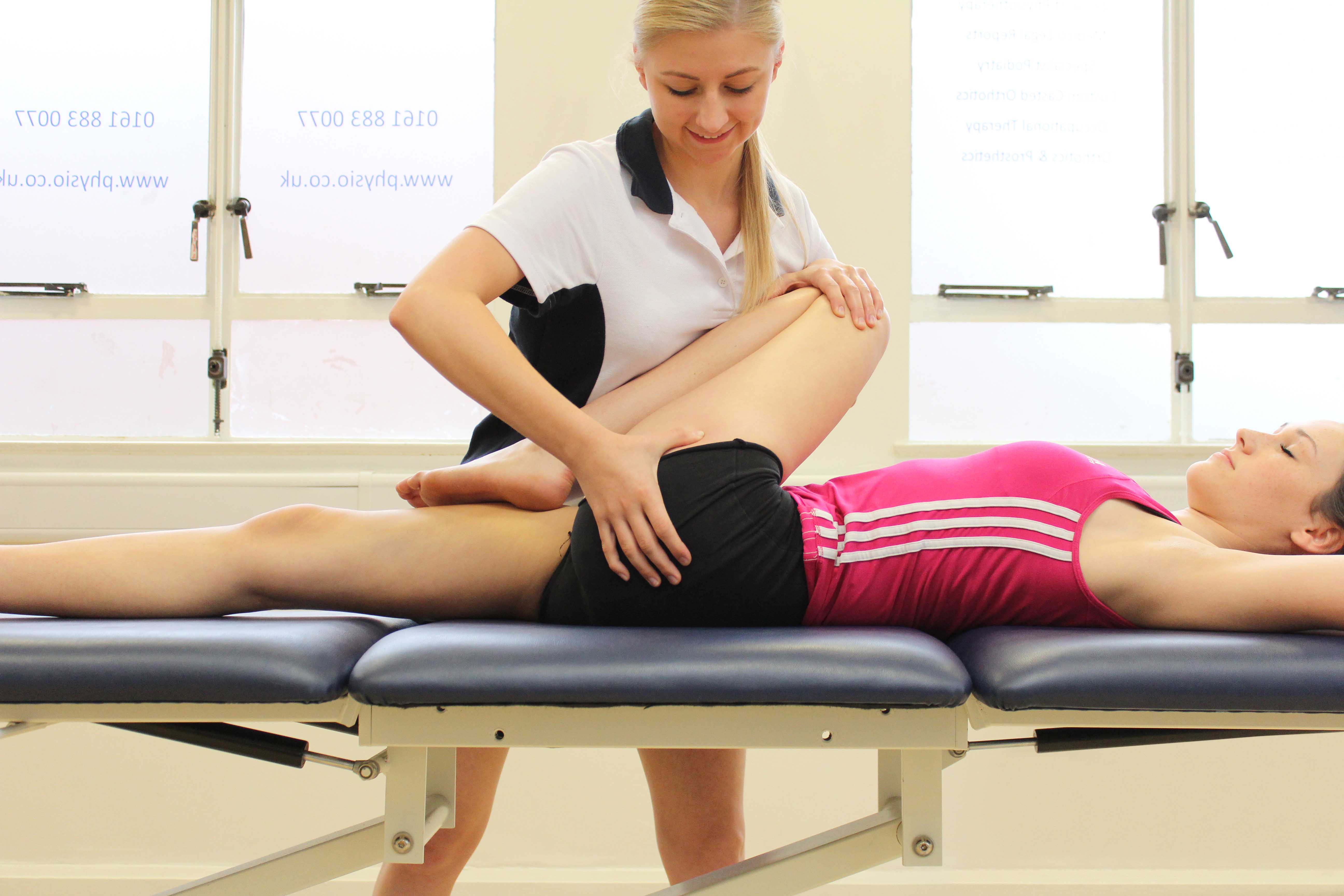 Above: Soft tissue massage of the gluteus muscles
Summary
Steroid injections of the buttock are a highly effective way of settling inflammation and reducing pain in people with both acute and chronic injuries. They are performed on muscle, tendon, ligament and bone structures in the buttock for a variety of reasons. A corticosteroid is injected into the specific site on the buttock and directly acts on the inflammatory symptoms. This allows Physio.co.uk to target the underlying cause and help to repeat recurrent problems. Physio.co.uk will provide a thorough assessment outlining underlying causes and weakness, addressing them within a personalised rehabilitation programme. Physio.co.uk will help to reduce acute symptoms and manage chronic symptoms helping to return movement, strength and function of your buttocks.
Call Physio.co.uk now on 0330 088 7800 for more information or to book an appointment please contact us.
Read more about our
Consultant Led Injection Services
.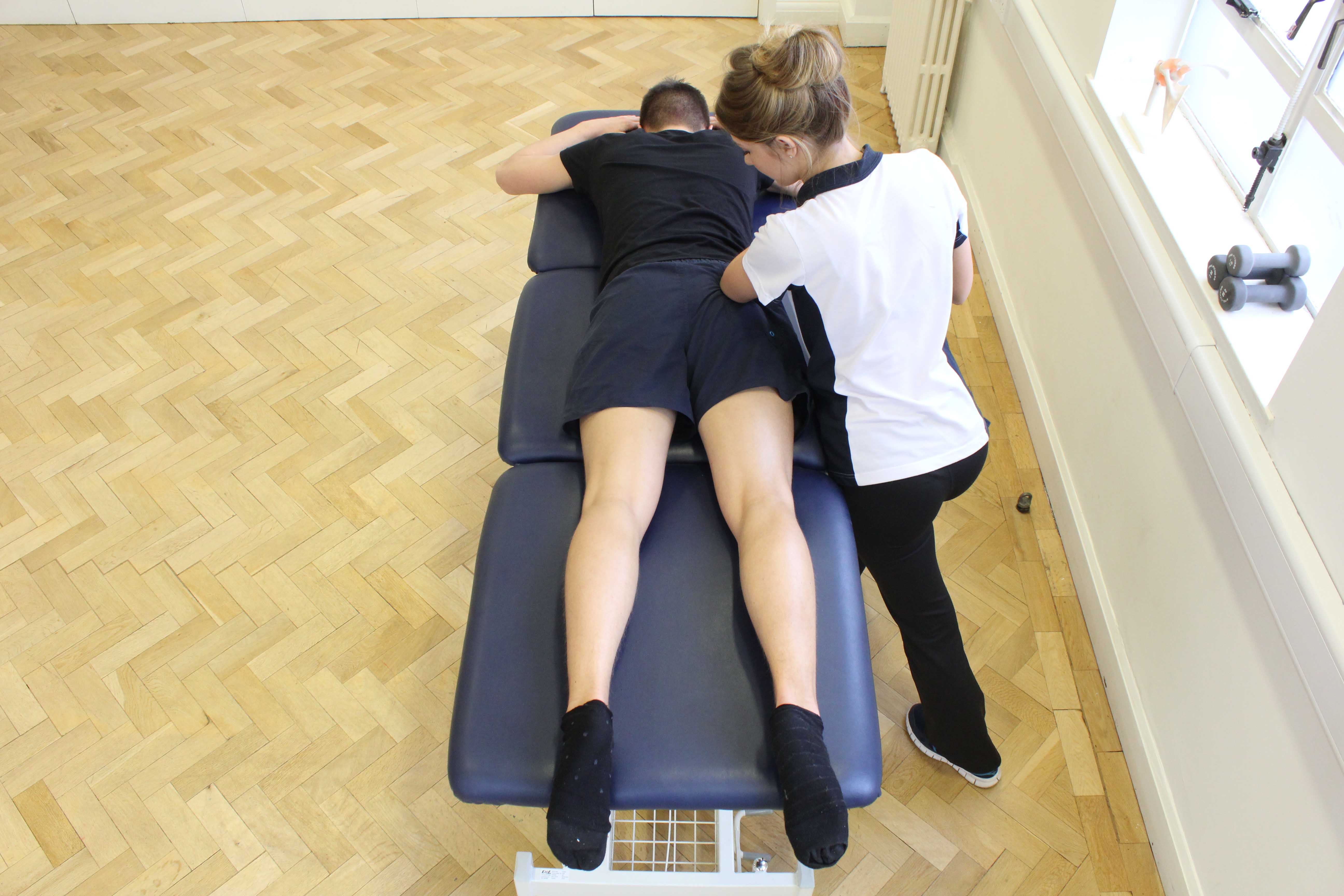 Above: Deep tissue massage of the gluteus muscle by specialist MSK therapist