What is conversion disorder?
Conversion disorder is a condition where patients present with physical symptoms such as numbness, weakness, gait disturbances and seizures but lack objective neurological explanation to verify these symptoms. It is thought that this occurs due to an underlying psychological problem, such as stress, emotional conflict or depression which is 'converted' or presents as a physical symptom.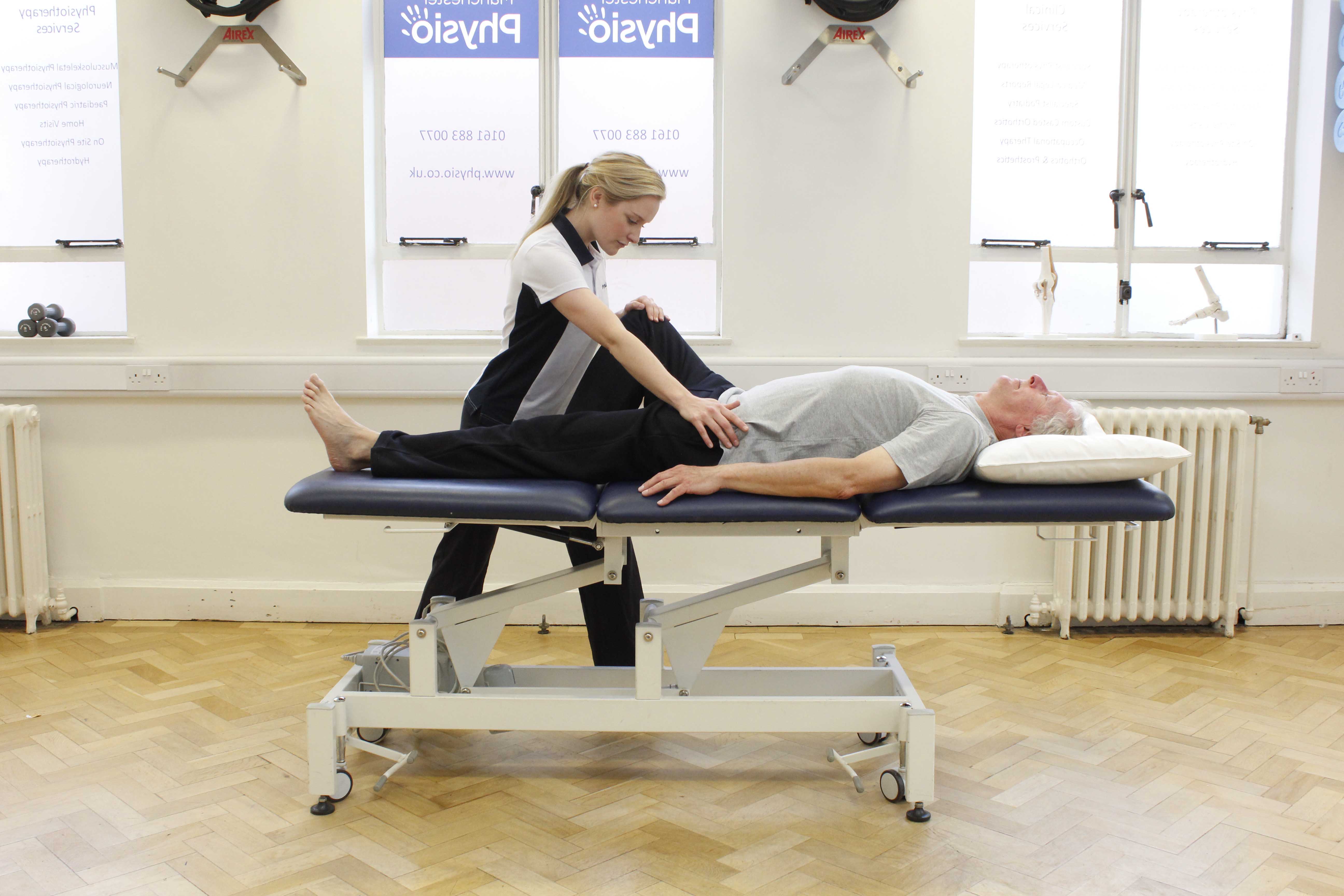 Above: Pelvis and hip abduction stretches assisted by specialist physiotherapist
Causes of conversion disorder
The true cause of conversion disorder is unknown, however, it is presumed that problems arise from difficulties in an individuals' life such as anxiety and depression which has an impact on a person's ability with everyday tasks. Over half of people with conversion disorder have personality disorders or hysteria.
What are the symptoms/effects of conversion disorder?
The symptoms of conversion disorder include motor or sensory problems such as:
Weakness/paralysis of a limb or the entire body
Impaired hearing or vision
Loss of sensation/abnormal sensation
Impairment or loss of speech
Pseudoseizures which resemble epileptic seizures, but are not caused by electrical disruptions in the brain
Fixed dystonia - involuntarymuscle spasm leading to fixed posturing of the affected body part
Tremor and muscle twitching (myoclonus)
Gait problems
Difficulties with balance
Syncope (fainting)
Physiotherapy for conversion disorder
Physio.co.uk provide individualised assessment, treatment and rehabilitation for people with conversion disorder. Physiotherapy treatment at Physio.co.uk will focus on helping you manage your current physical symptoms in order to improve your independence with daily activities. Your physiotherapist at Physio.co.uk will initially assess your movement, muscles strength and posture and develop treatment goals which will be centred around:
Improving muscle strength
Improving cardiovascular endurance
Normalising walking pattern (gait)
Improving balance and coordination
Improving joint range of movement
Increasing confidence and sense of well-being
Improving quality of life
Your rehabilitation programme will depend on your individual problems and goals but may include:
Exercises to improve trunk stability
Breaking down functional tasks such as standing and walking
Practising supportive and independent walking
Activities to improve balance
Strengthening and conditioning exercises
Hydrotherapy treatment to strengthen muscles in a relaxed environment
Our physiotherapists at Physio.co.uk will help reduce your symptoms and restore normal function by providing individualised treatment which focuses on functional activities. Physiotherapy treatment will improve your independence with the activities important to you.
For more information, or to book an appointment please call
0330 088 7800
.