The groin is situated in the inside of the upper leg. Muscles of the groin pull the leg inwards. Pain in the groin is often the result of a groin muscle strain.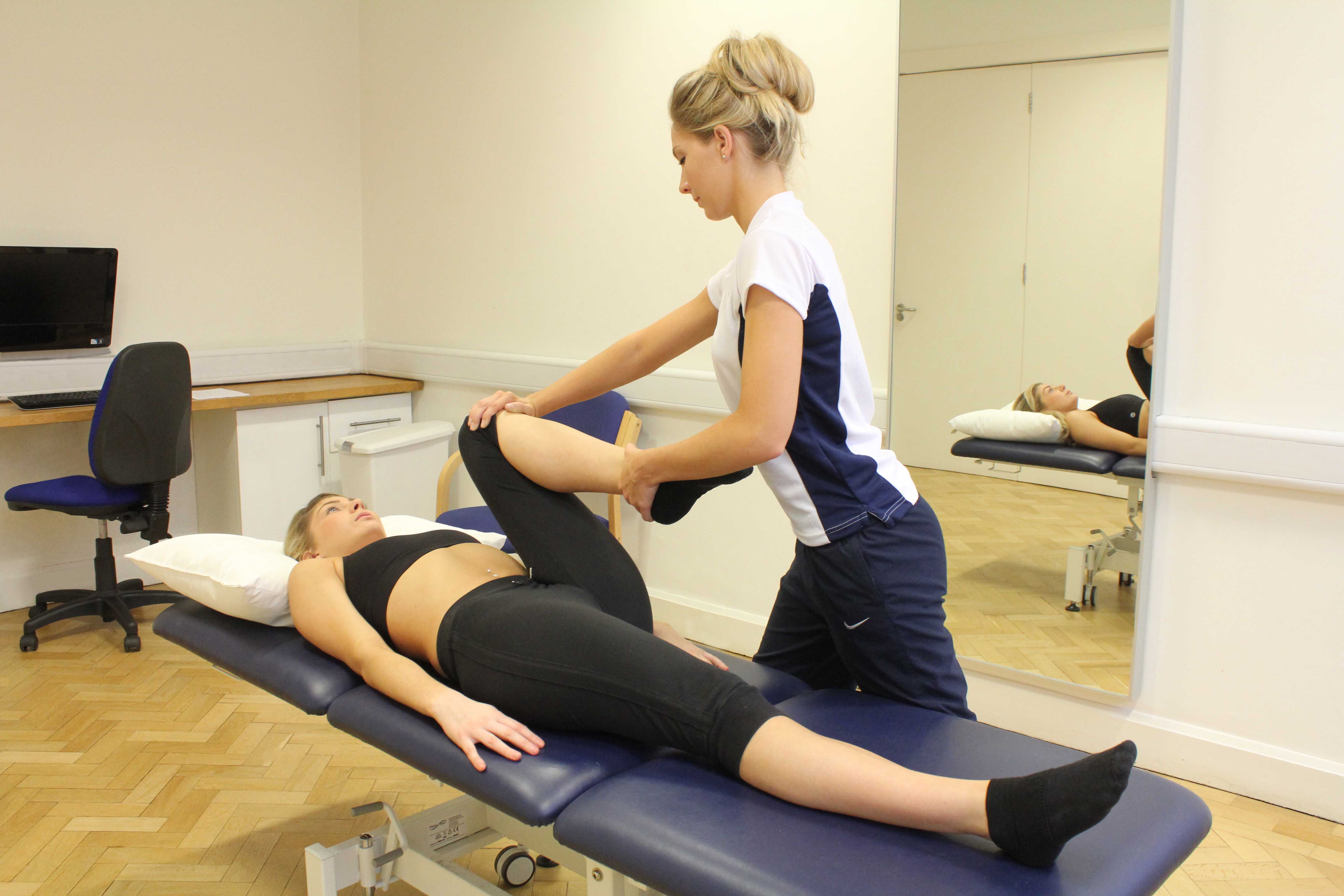 Above: Therapist performing passive stretches to the groin muscles
The most common groin injuries the physiotherapists at Physio.co.uk see are: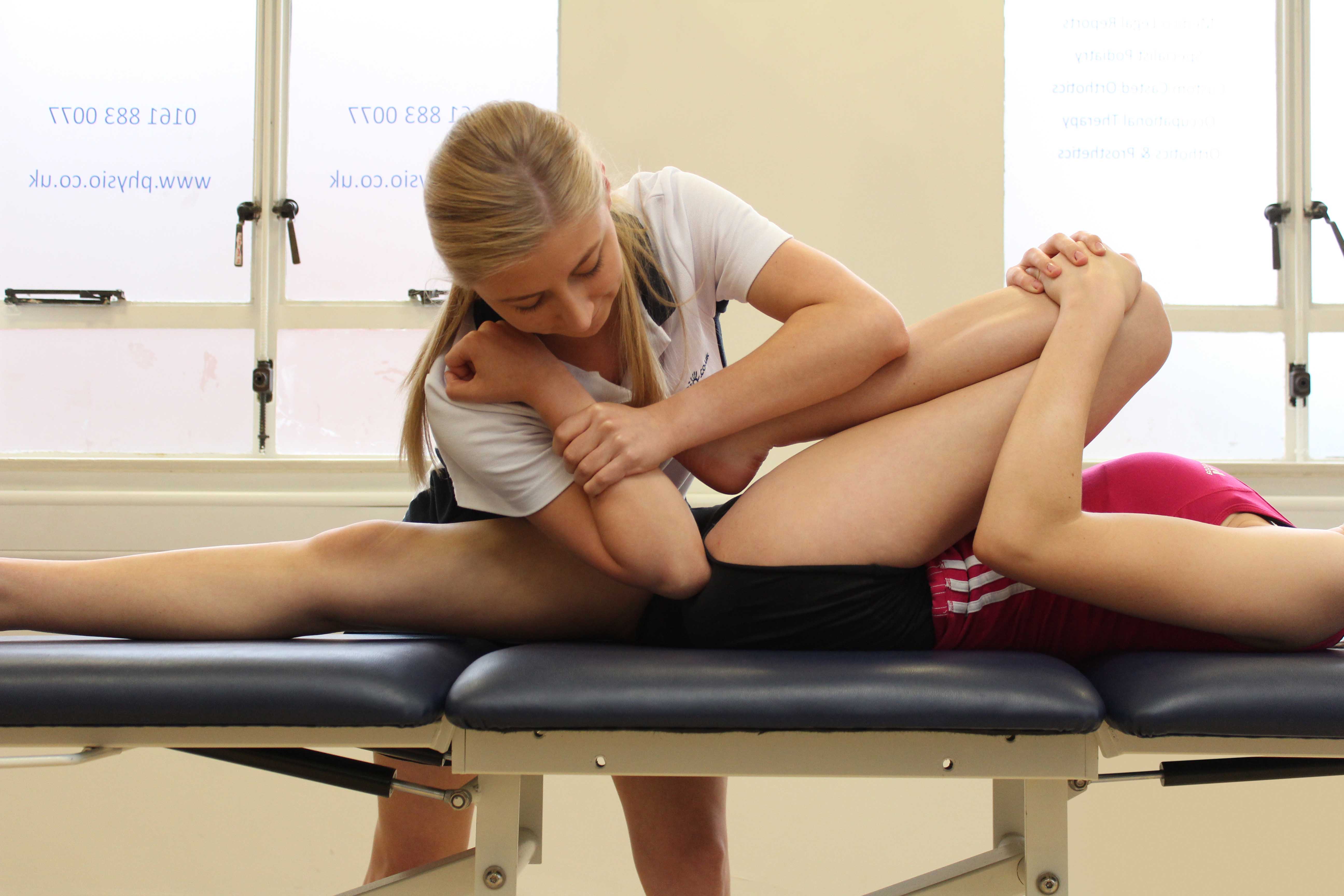 Above: Deep tissue massage of the muscle and connective tissues around the hip and groin.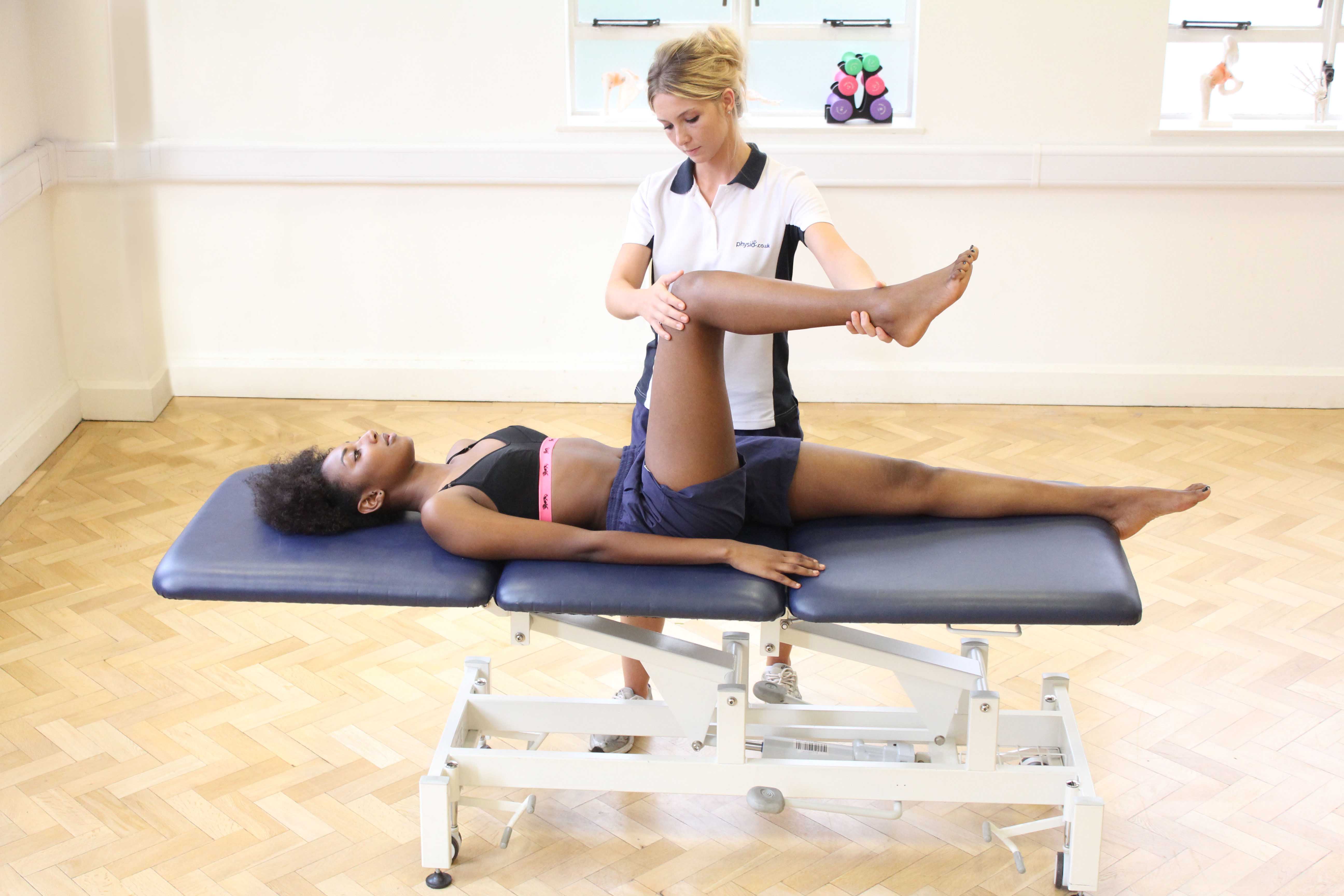 Above: Progressive strengthening hip exercises supervised by experienced therapist
Other less common injuries we treat are: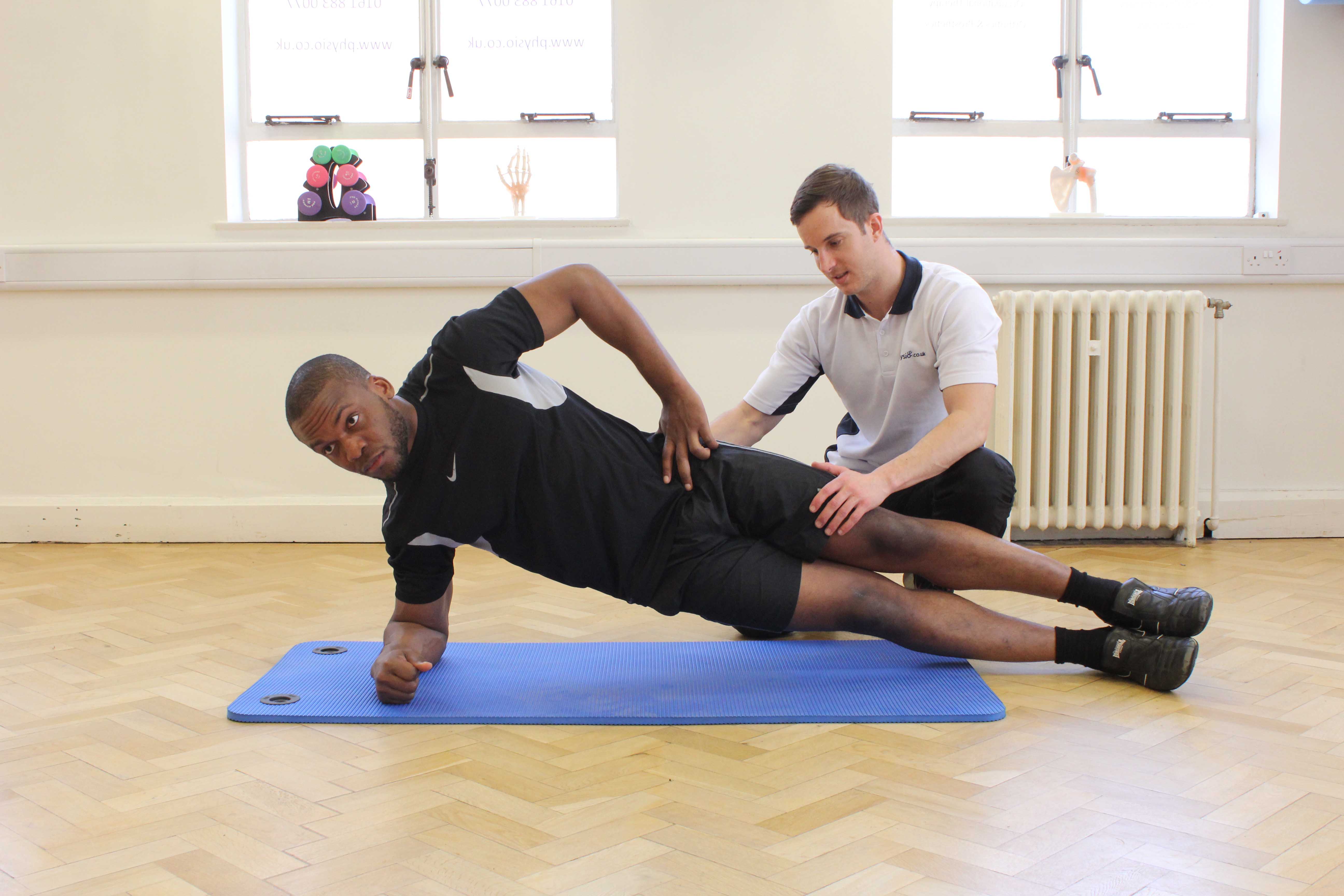 Above: Progressive strengthening hip exercises supervised by experienced therapist