What is mobility?
In the chronic respiratory patient mobilisation tends to refer to getting the person up and moving. By encouraging bigger breaths; it will help clear your chest by getting air down into the bases, whilst also helping keep muscles strong and increasing your
exercise tolerance
.
With regards to the more acutely ill patient, mobilisation is a term used to describe the regular alternating of
position
to prevent long stays in certain positions, this helps prevent development of pressure sores, whilst also allowing your lungs to take in greater volumes of oxygen.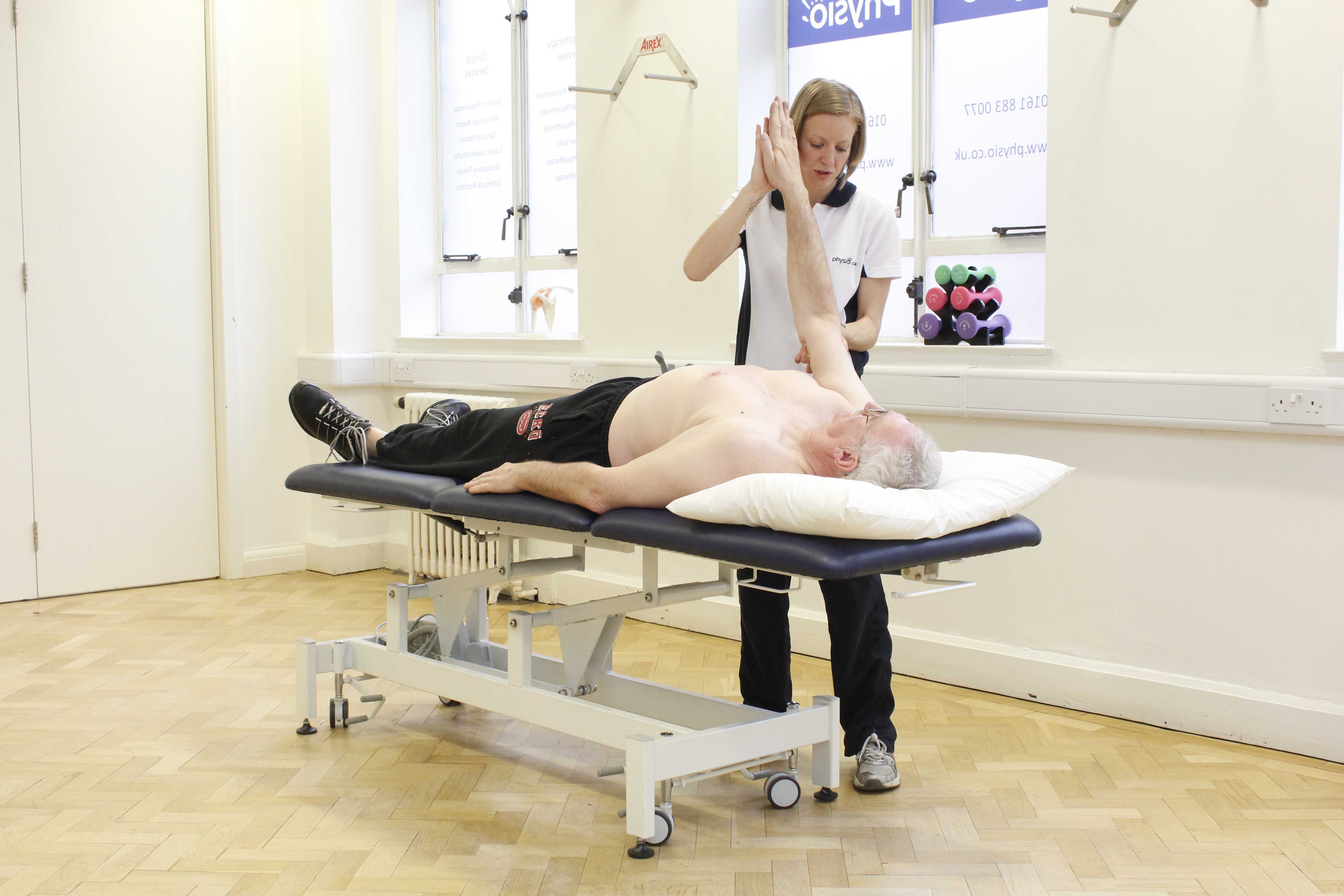 Above: Improving lung function and exercise tolerance through passive mobility stretches by a specilaist physiotherapist
What are the benefits of mobility?
Mobility has a vast number of benefits not just for the respiratory system, but also the body as a whole, benefits include:
Who would benefit from using mobility as part of their physiotherapy treatment?
All people with a respiratory condition will benefit from mobilising for the reasons presented above. If you've been off your feet for a while due to the breathlessness your respiratory disease causes, let our experienced respiratory physiotherapists' help you get back up and moving.
If you feel you or someone close to you may benefit from respiratory physiotherapy call Physio.co.uk today on
0330 088 7800
for a full assessment, and let us help you realise your potential. Alternatively,
make an appointment by booking online
!