Physical injury can occur in a wide variety of circumstances, but with the fast movement, use of equipment and contact between players the risk of injury playing sports is higher. Sports injury rehabilitation is a major field of care covered by physiotherapy and at Physio.co.uk we have a number of experienced specialists whom can treat you.
Our sports rehabilitation physiotherapists understand the delicate balance between wanting to return to sports quickly and ensuring you make the best possible recovery. We will use dedicated sports therapy assessment and treatment techniques, including comprehensive biomechanical analysis.
Whatever level of sport you enjoy, be it team sports or just going for a run, we can treat you effectively and advise you on avoiding future injury. Below is a list of some sporting injuries that are routinely treated by a physiotherapists. For a more extensive list of conditions we treat please look at what we treat.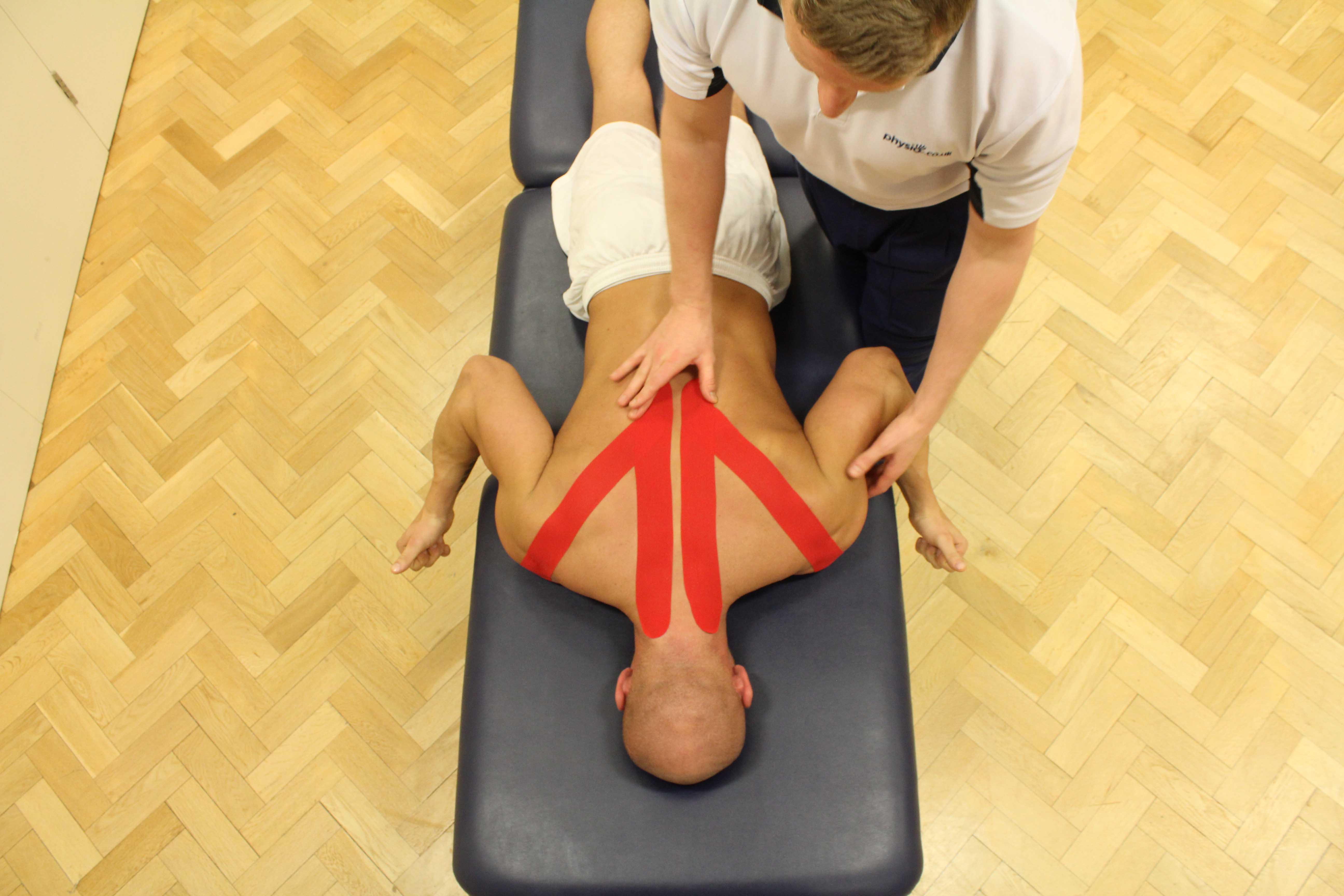 Above: Use of taping in sports injury rehab to stabilise the affected tissue and increase postural awareness
Head & Neck
Shoulder & Upper Arm
Elbow & Forearm
Hand & Wrist
Upper & Lower Back
Chest & Abdominals
Hip & Groin
Upper Leg & Groin
Knee & Lower Leg
Ankle
Foot
If you have sustained an injury or have had surgery for a sports injury and would like to arrange a full assessment with one of our physiotherapists then please email office@physio.co.uk or call 0330 088 7800 today. Alternatively, book an appointment online today!