Lycra is an elastic material and is prescribed and made following an assessment by an orthodontist or specialised neurological physiotherapist. It is custom made depending on the individual and their problems and needs.
The benefits of lycra include:
Increased sensory feedback
Increased proprioception
Increased resistance
Biomechanical improvements
The fact that the lycra is custom made allows a very close fit to be achieved on the part of the body where the lycra is worn. The close fit creates pressure on the skin and joints and this stimulates increased sensory feedback. You have a conscious awareness of the positioning of your body and what is around you due to what your senses tell you, for example touch or sight. However you also have a subconscious awareness of where your body is in space called
proprioception
. This is built up over time from performing repetitive tasks such as walking or reaching for something. The more sensory feedback you have and the more you practice specific tasks, the better the body becomes at performing those tasks, to the point where you do not have to think about it.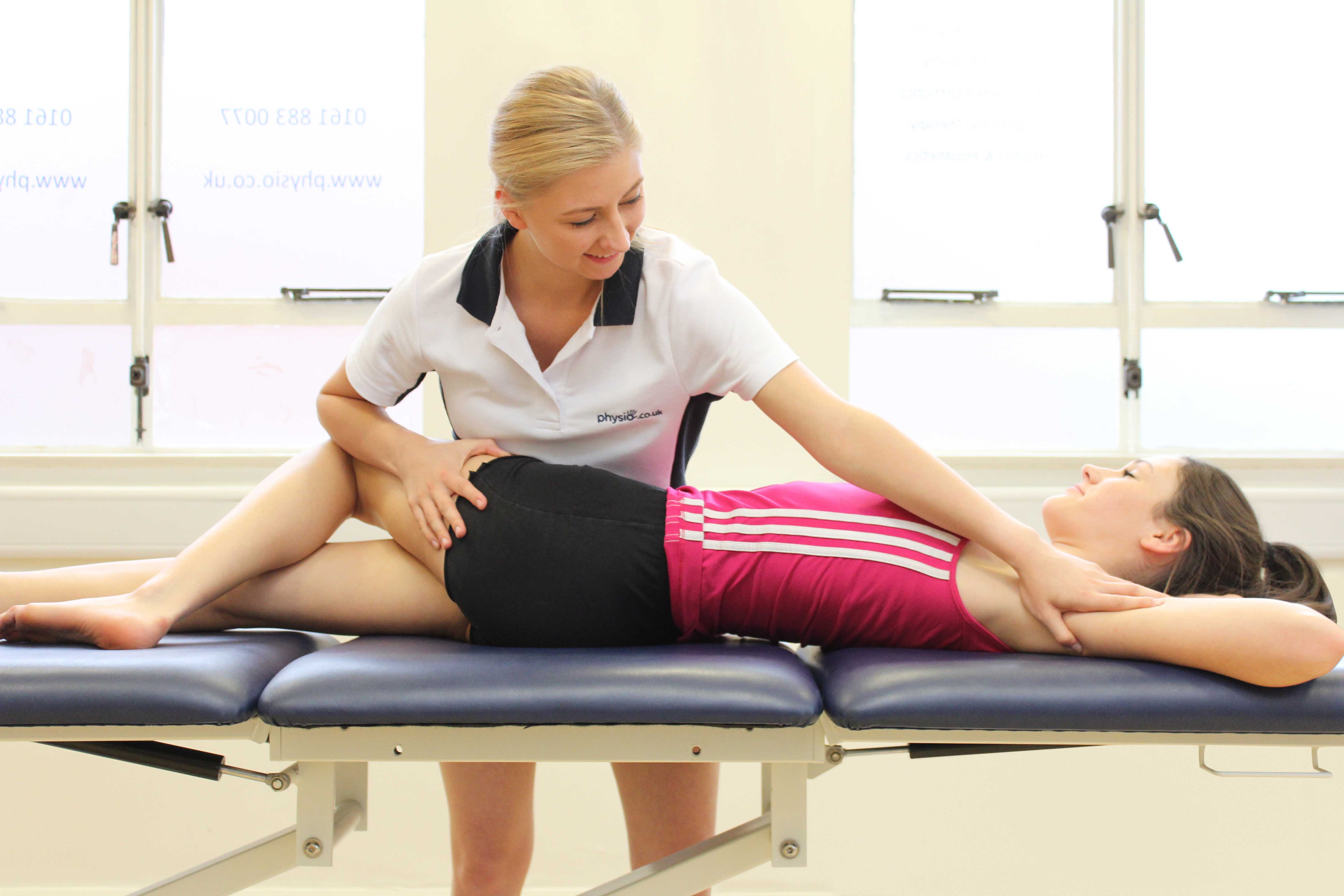 Above: Fine motor skill exercises supervised by a specilaist neurological physiotherapist
The increased sensory feedback your body receives from wearing the lycra means that the body receives more information about its surroundings and positioning and this improves
proprioception
. The increased proprioception means that the body receives more sensory feedback which improves movement control and this is often a problem with
neurological conditions
.
The lycra also fixes the person in a specific or 'normal' position which not only stretches targeted muscles but also resists other specific muscles. Sometimes several layers of lycra can be worn to create further resistance. Everyday movements and exercises are then performed with the lycra being worn so that the body adapts to the 'normal' position and the muscles are stretched and strengthened. The resistance improves strength and control of muscles in the area and this can create biomechanical improvements and increase movement control. The aim of this is to allow the body to adapt so that the 'normal' position and movements can be achieved without the lycra being worn.
For more information on how lycra works please call Physio.co.uk today on
0330 088 7800
.