What is a winging scapula?
A winging scapula occurs when there is a weakness or damage to one of the muscles attached to the scapula.
The scapula (shoulder blade) is part of the shoulder and has several muscles that attach to it that stabilise the shoulder and help to move the arm. These muscles work in tandem with each other so if there is a problem with one of the muscles this causes a break in the rhythm of the scapula's movement known as 'dysrhythmia'. This can cause the scapula to 'wing'. This is when the scapula, instead of being flat on the back, points outwards and away from the back.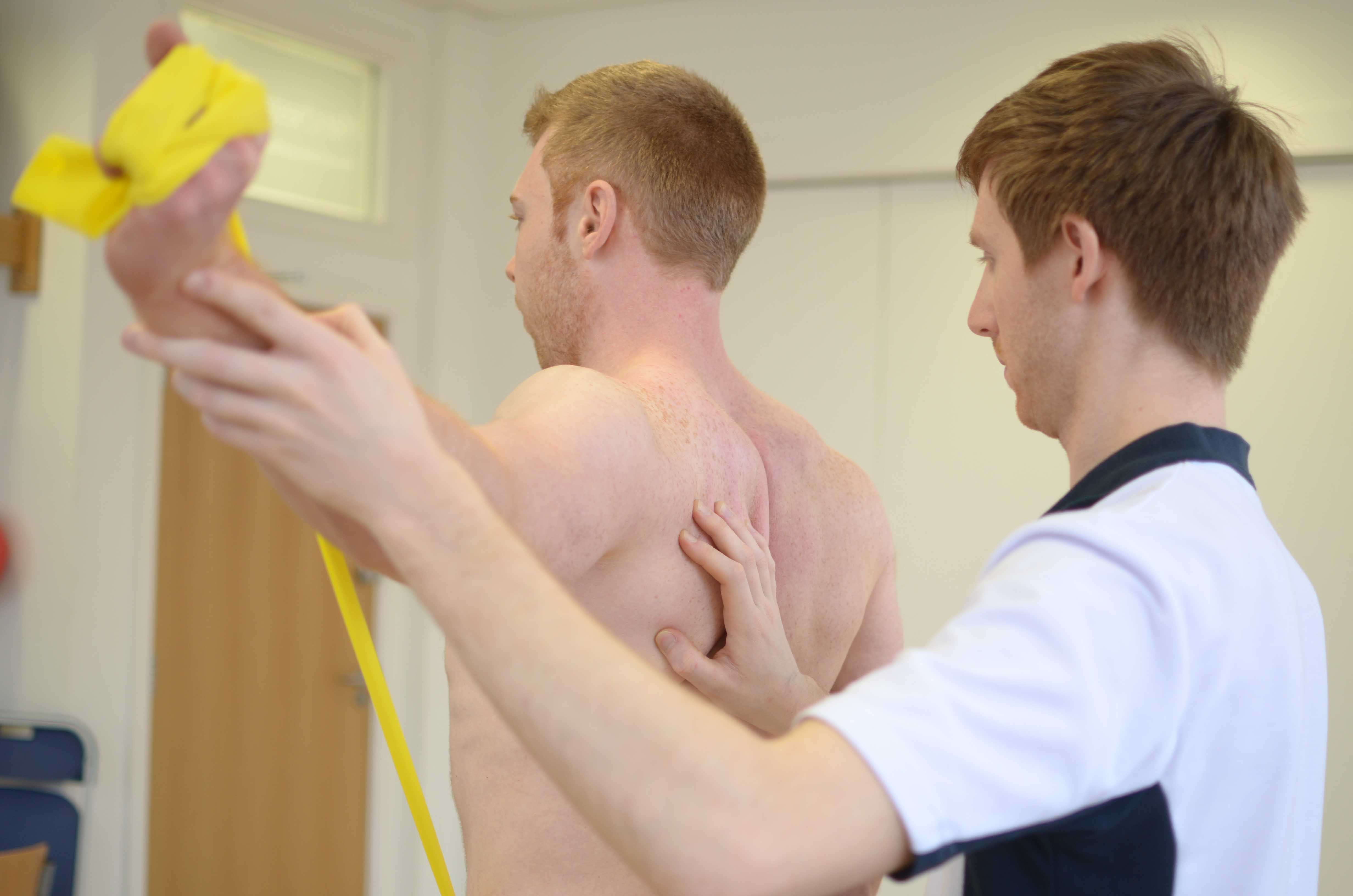 Above: Physiotherapist supervising scapula setting exercises
How does a winging scapula happen?
There can be a number of causes for a winging scapula. These can include:
Loss of function of a single muscle
General scapula stabilizer weakness
Shoulder instability
Shoulder pain
Damage to brachial plexus
What are the symptoms of a winging scapula?
Symptoms can include:
Pain during shoulder movement
Weakness of shoulder movement
There are often no symptoms to a winging scapula but it can be a sign that there are problems with the shoulder.
What should I do if I have a winging scapula?
If you have or suspect you have a winging scapula, you should consult a physiotherapist, especially if you are feeling any symptoms. Even if there are no symptoms there may be other shoulder problems causing it or it may create problems in the future, so it is worth having a physiotherapy assessment.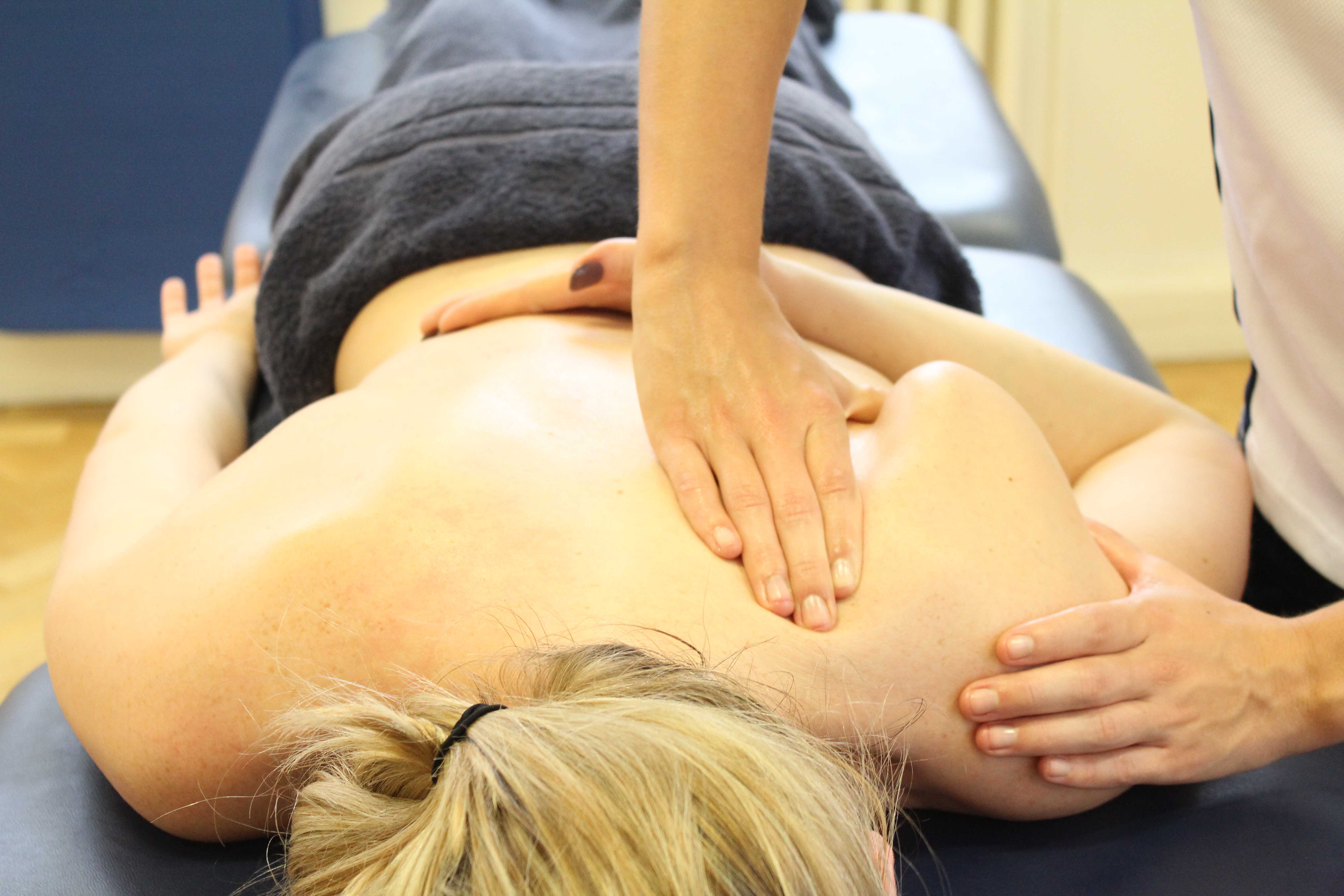 Above: Therapist massage and realignment around a winging scapula
What shouldn't I do if I have a winging scapula?
If you have or suspect you have a winging scapula, you should avoid using the affected shoulder, especially with heavy loads, until you have received advice from a physiotherapist.
Physiotherapy treatment for a winging scapula.
Your physiotherapist will assess your shoulder and determine the cause of the winging scapula. As there are various possible causes of a winging scapula, it is hard to list specific treatment. However treatment may involve:
Shoulder muscle imbalance correction exercises
Shoulder muscle strengthening exercises
Scapula setting exercises
Shoulder range of movement exercises
Long term management if the problem cannot be completely resolved
Could there be any long-term effects from a winging scapula?
In the majority of cases, a winging scapula can be rehabilitated effectively. However some causes, such as nerve problems, can be long term but the symptoms can be reduced. In this case, long term management is taught to control the problem.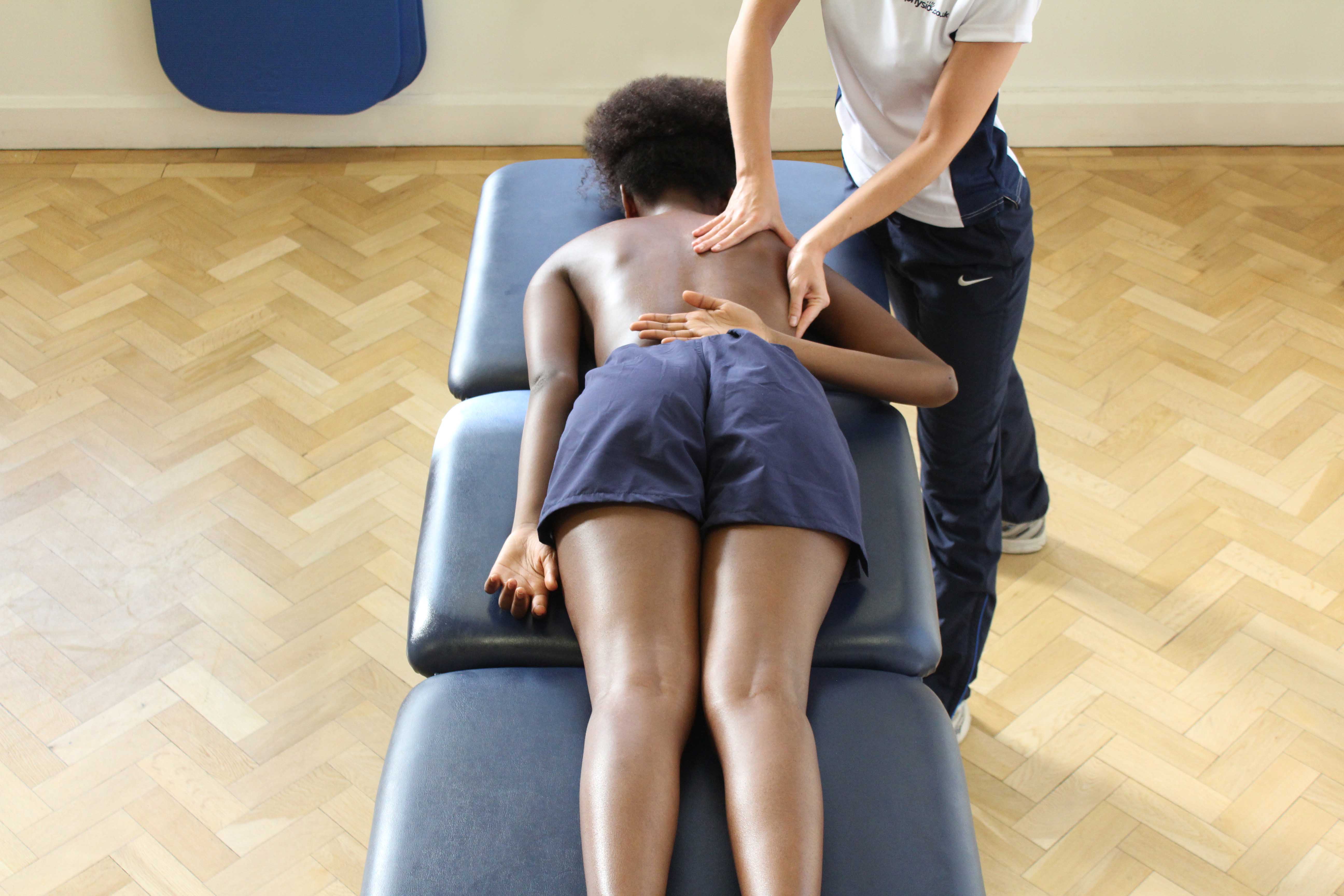 Above: Scaupla setting exercises apllied by therapist
Please call Physio.co.uk on
0330 088 7800
to arrange an appointment or book online today.