What is developmental delay?
Developmental delay is when a child does not progress through their
developmental milestones
such as learning to sit, crawl, walk or talk, at an expected age.
What causes developmental delay?
There is not known what exactly causes developmental delay. There can be many different factors such as genetic problems, problems during pregnancy or birth, and problems during early infancy or childhood such as infection or
head injury
that may cause developmental delay.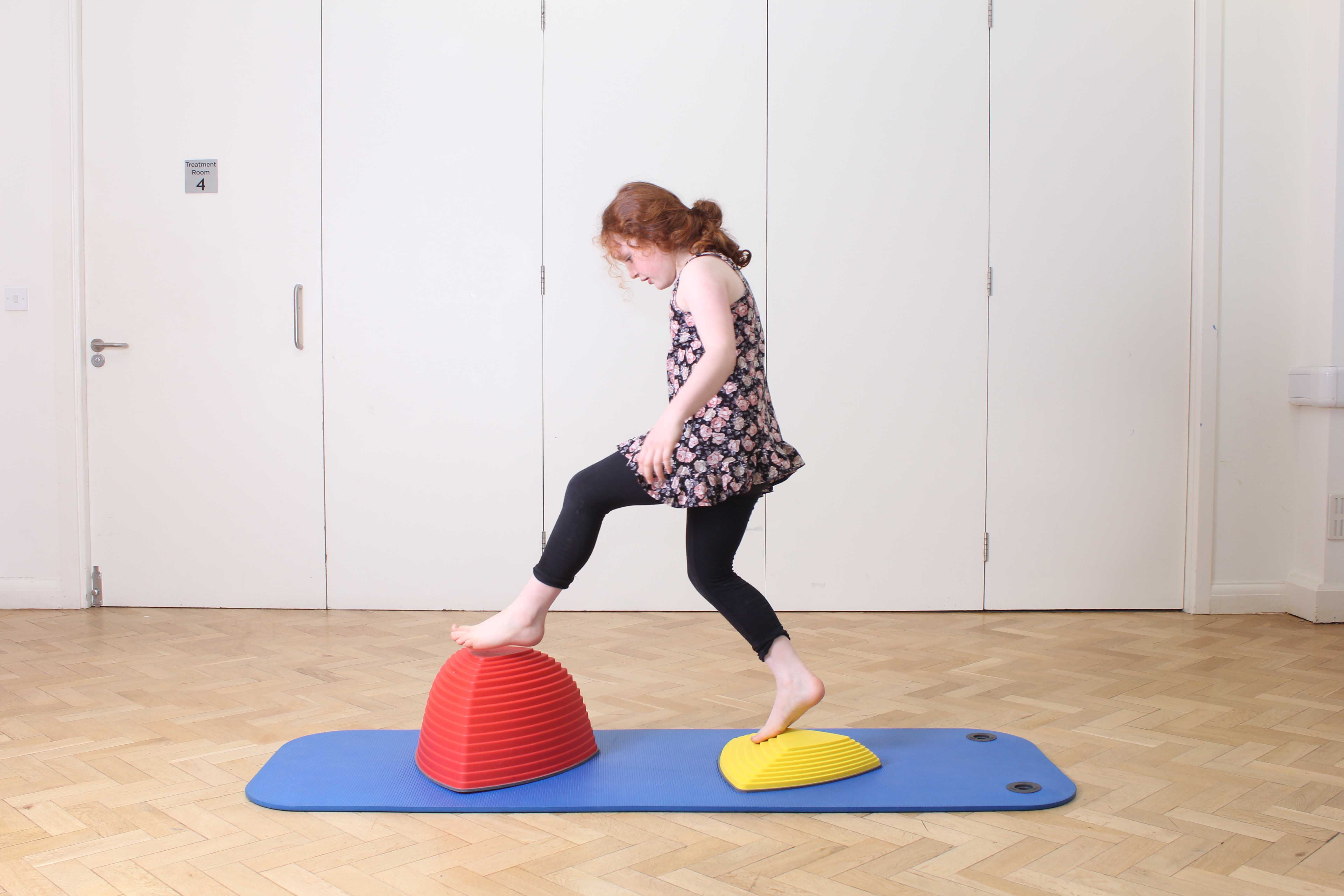 Above: Using play to engage children in functional exercise and improve physical ability
What are the symptoms of developmental delay?
The symptoms of developmental delay include disturbances in physical development, behaviour, vision, speech and hearing. Some common signs include:
Physiotherapy for developmental delay
A child with developmental delay will benefit from specialist paediatric physiotherapy.
Paediatric physiotherapy at Physio.co.uk involves assessing your child's movement, strength and stage of development, in order to devise a structured treatment program to progress gross and fine motor skills and increase functional independence.
Physiotherapy treatment for developmental delay should be started as early as possible for the best possible outcome.
Your childs treatment plan at Physio.co.uk will incorporate family, carers and teachers so that milestones are reached and significant long term improvement are achieved.
At Physio.co.uk, physiotherapy treatment may include:
Your physiotherapist will set short and long term rehabilitation goals at the centre of your child's rehabilitation so that they reach milestones are reached.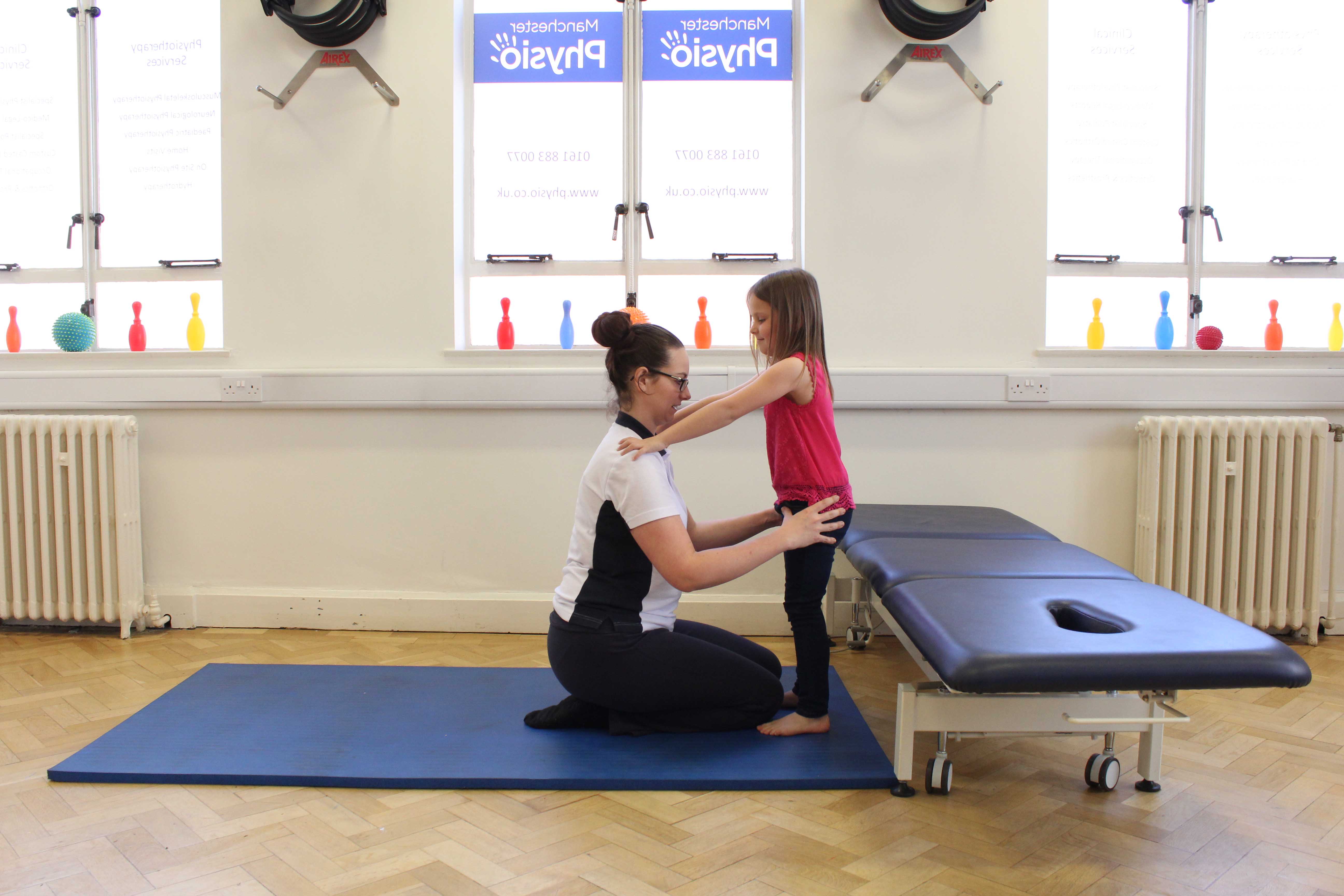 Above: Paediatric physiotherapist using play activities to improve functional ability
Physiotherapy treatment will improve your child's physical function by using a variety of activities that are fun and stimulating as well as effective.
For more information on physiotherapy for developmental delay, or to book an appointment please call
0330 088 7800
, or
book online
today!